L'Estage and Ockwell win Rocky Mountain Rally

Sunday, May 27th, 2018
Words by: Dean Campbell, Photos by: Jason Nugent, Dean Campbell.
INVERMERE, BC – Antoine L'Estage and Alan Ockwell were triumphant at the Rocky Mountain Rally, outpacing the rest of the field in their first time as privateers in more than three years. The two had competed together for most of the last three years as Subaru Rally Team Canada, but arrived in Invermere, BC this weekend running under the Rocket Rally Team banner.
"A lot of effort had to happen to make it possible to be here for this rally," said L'Estage. "Some of our partners from previous years have continued their support, and the entire team pulled together.
"The event itself was good for us, without any really big problems. Roads were rough, and it was hot, but the car did well, and the Pirelli tires gave us really good grip in tough conditions."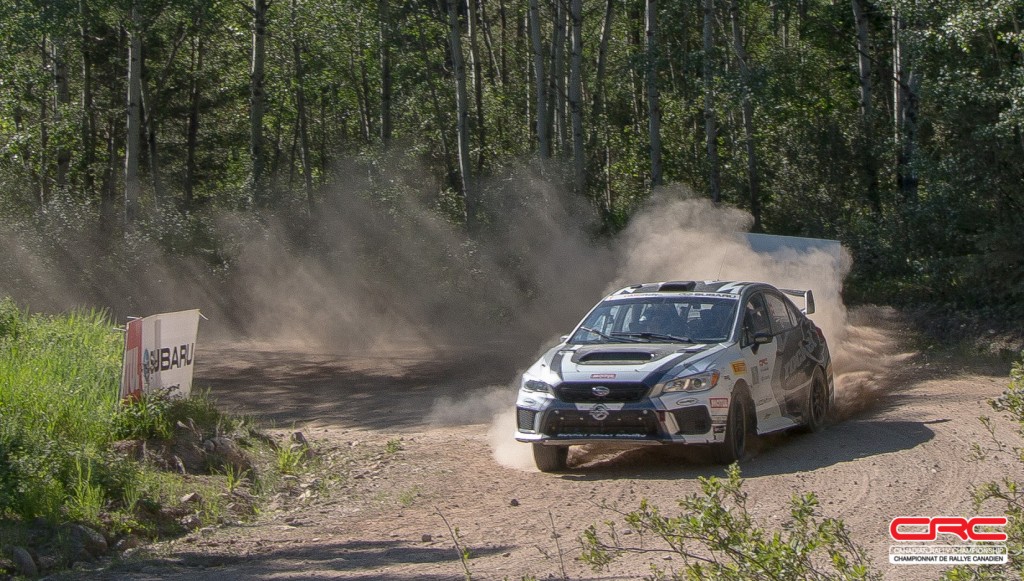 The pair took an early lead, ending the first day with a three minute advantage, and then managing their lead through a careful drive on day two to take the top spot on the podium.
"The car is in good shape, which was part of the goal for this weekend," said L'Estage. "We don't know for sure yet if we will make it to the next round at Baie des Chaleurs, but there's no major damage to fix."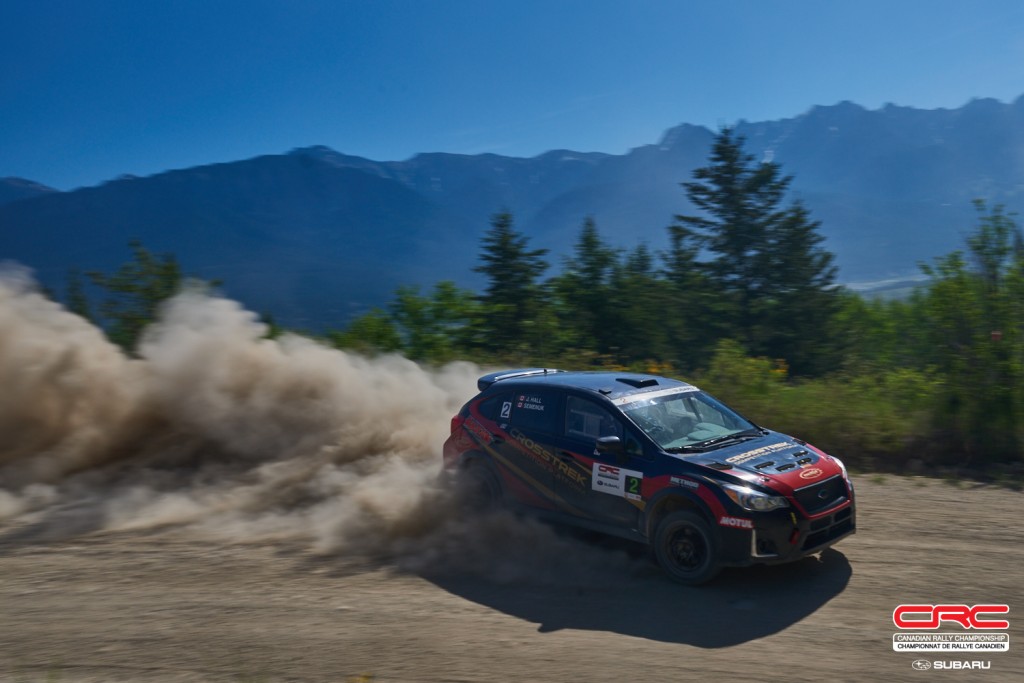 A year after winning this event, Brandon Semenuk and John Hall claimed second place. Their first day was marred by power steering problems that impacted the team's pace on five of the seven stages. Overnight repairs solved the issues and the two were able to push hard on Sunday's stages.
"We beat our best times on the uphill run of Hawke this year, which is awesome," said Semenuk. "It's good to share the podium with Antoine and Alan, who always push us to be better."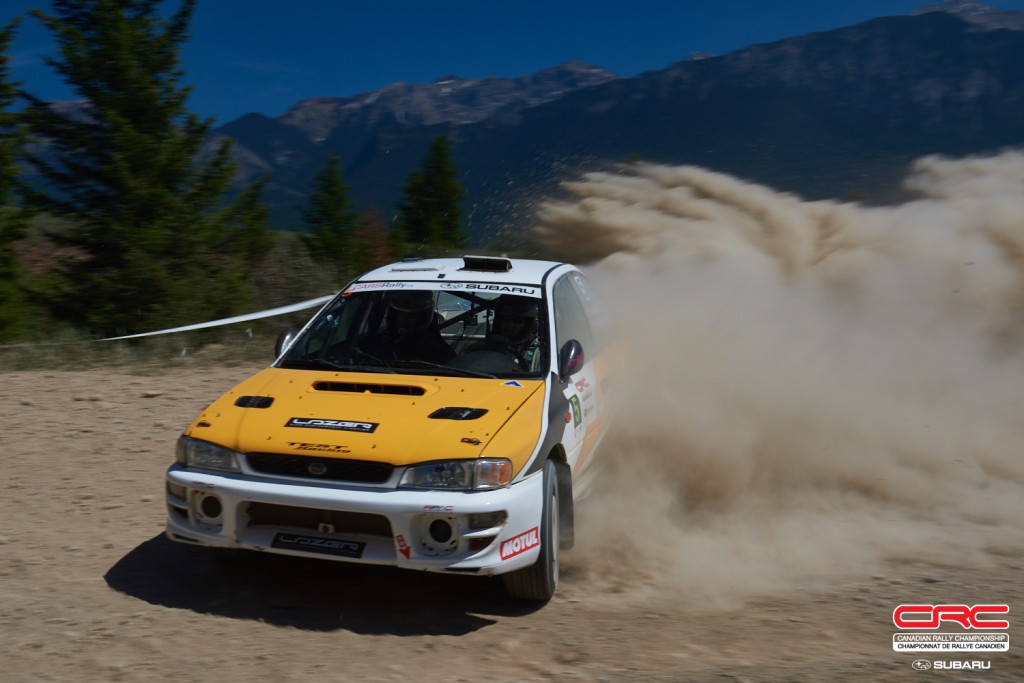 Rounding out the podium, Simon Vincent and Hubert Gaudreau took third place through a measured drive at their first time racing at Rocky Mountain Rally. The pair won driving a car that last ran Rocky in the hands of Sylvain, Simon's father.
"We are very happy with this result," said Vincent. "We came here aiming to finish fifth in order to take the championship lead. To get extra points for a third place finish puts us in an even better position for the next event."
Krystian Ostrowski and Chris Galecki finished fourth overall, having won the regional portion of the Rocky Mountain Rally on Saturday.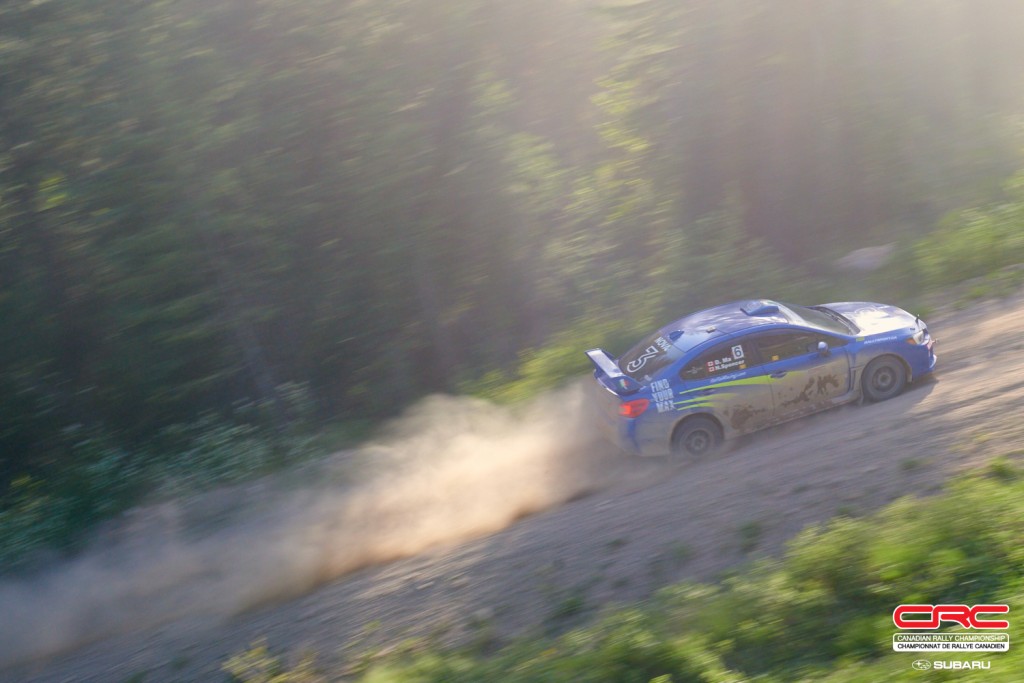 A tight battle for the Production Class victory ended with Nicholas Spencer and David Ma coming out on top. The two had problems on the first day when they snapped a rear suspension component, and faced unpredictable handling as a result of a poor alignment to start Sunday – a flat tire on Saturday damaged part of the front steering. Despite the challenges, the team persevered, and finished fifth overall.
Second in Production Class, just 24 seconds back from Spencer and Ma, were Eric Pehota and Jennifer Daly. Ryan Cuddy and Peter Brook rounded out the class podium.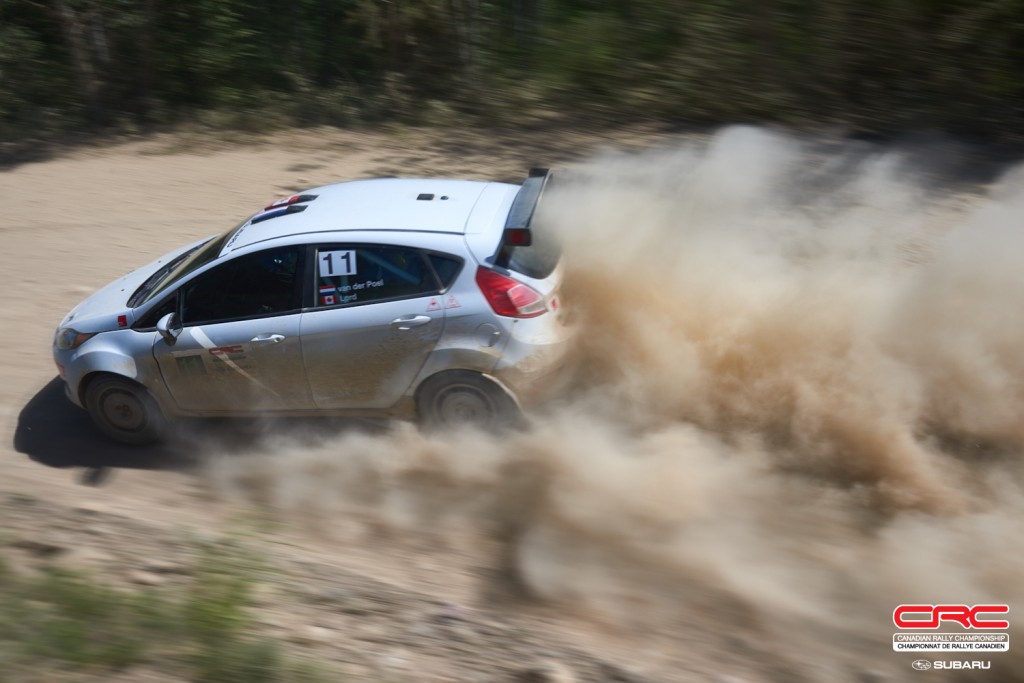 Splitting up the Production Cars in the overall standings, Wim van der Poel and Bryan Lord finished seventh overall and won the 2WD class. This was their first gravel event in the Fiesta R2, and true to form, the pair ran their own event without too much focus on the pace of their rivals. That was quick enough to be within striking distance of Jason Bailey and Shayne Peterson.
"When we saw Jason at the side of the road on Saturday, it was time for us to be a little more cautious, and be smart," said van der Poel. "There were a lot of big rocks out on the stages, but we drove carefully to make sure we didn't damage the car."
Van der Poel switched to 2WD after a number of years campaigning Open Class cars. What he has found is an experience that has been both fun, and rewarding.
"I tell people now, if you switch to 2WD you will learn so much about driving and have a lot of fun," said van der Poel.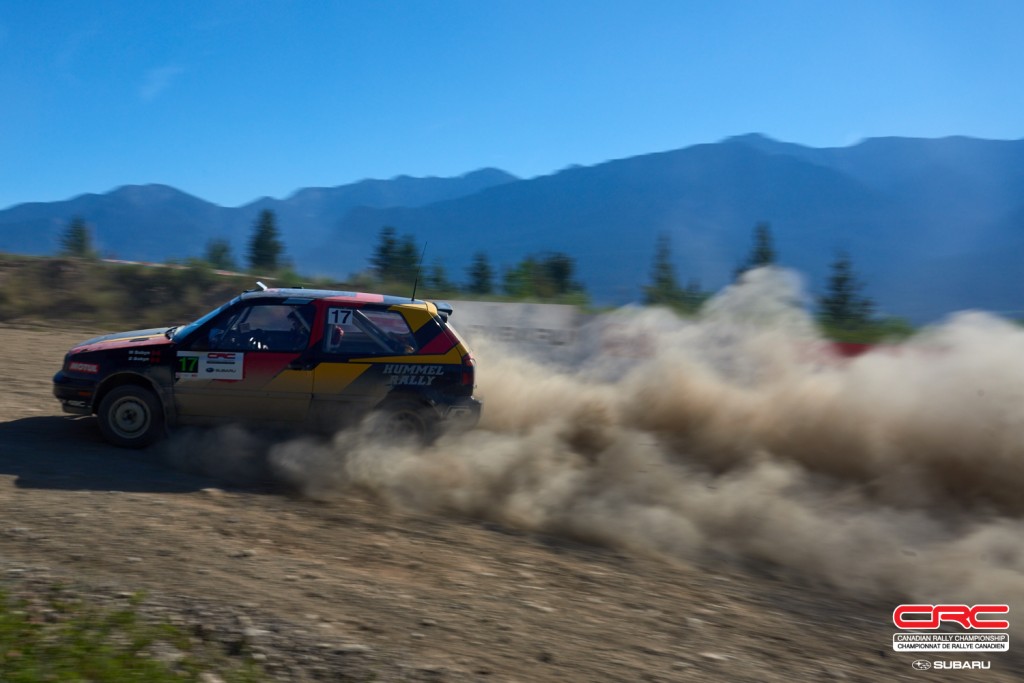 Matt and Dan Bobyn struggled with flat tires through the event and finished off their usual pace to claim second in class, 13th overall. Just behind them were Pierce Fabian and Tiffany MacDonald to finish third in class.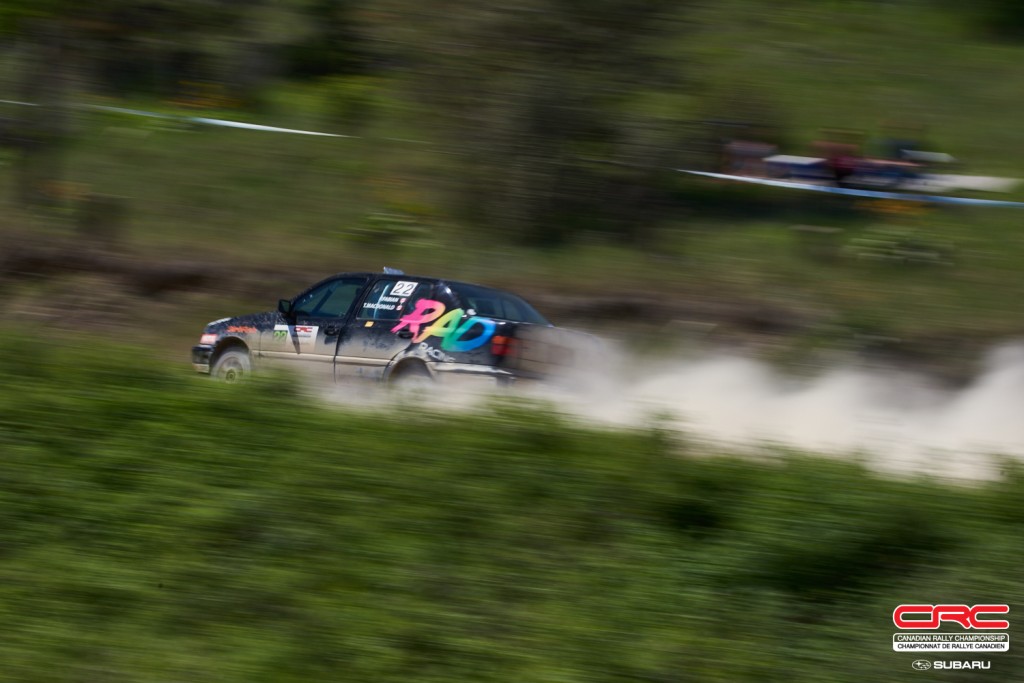 Dave Nickel and Alex Gelsomino had been running on pace to battle for a podium result, but were assessed a 20 minute penalty for an illegal service in a refuelling zone. Despite efforts to remove the penalty, they had no luck and finished 10th overall, a poor reflection of their actual pace.
The Canadian Rally Championship resumes in a few short weeks, for Rallye Baie des Chaleurs, in New Richmond, Quebec, June 29 – July 1. Follow the Canadian Rally Championship on Facebook, Instagram, and Twitter to keep up to date as the 2018 season continues.