Vincent emerges victorious at Rallye de Charlevoix

Monday, October 23rd, 2023
The beautiful autumn waterfront scenery in La Malbaie, QC, represented a stark contrast to the attrition-riddled grind that was Rallye de Charlevoix, round five of the 2023 Canadian Rally Championship. Challenging roads combined with heavy rain made it a game of survival for most of the 36 teams entered in the weekend-long event.  Throw in some high-speed tarmac sections and hundreds of fans cheering for courage, and surprise results were guaranteed.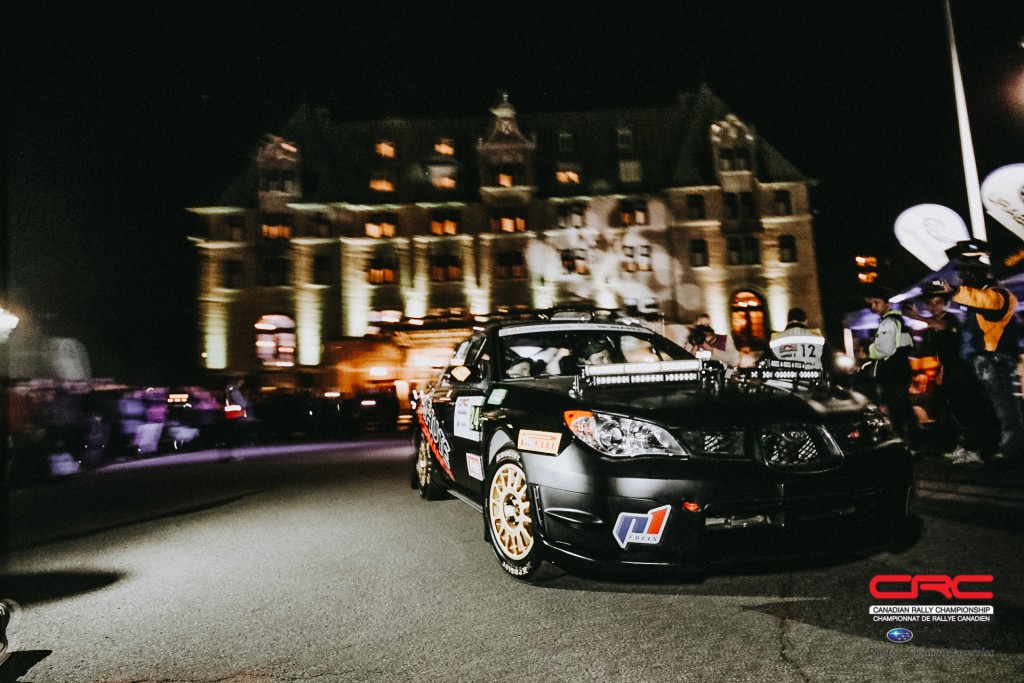 From the start of the first stage, the two top drivers on the championship leaderboard, Jean-Sebastien Besner and Alexandre Moreau, seemed set for a serious showdown.  Moreau and co-driver Ian Guité, knocked off their early points lead by Besner at Rallye Défi, were determined to take it back, and won three of the first four stages. It turned upside down for Moreau, literally, on Stage 5, when he flipped the car end-over-end.  He and co-driver Ian Guité were unharmed, but there was no way to salvage a re-start from the wreck.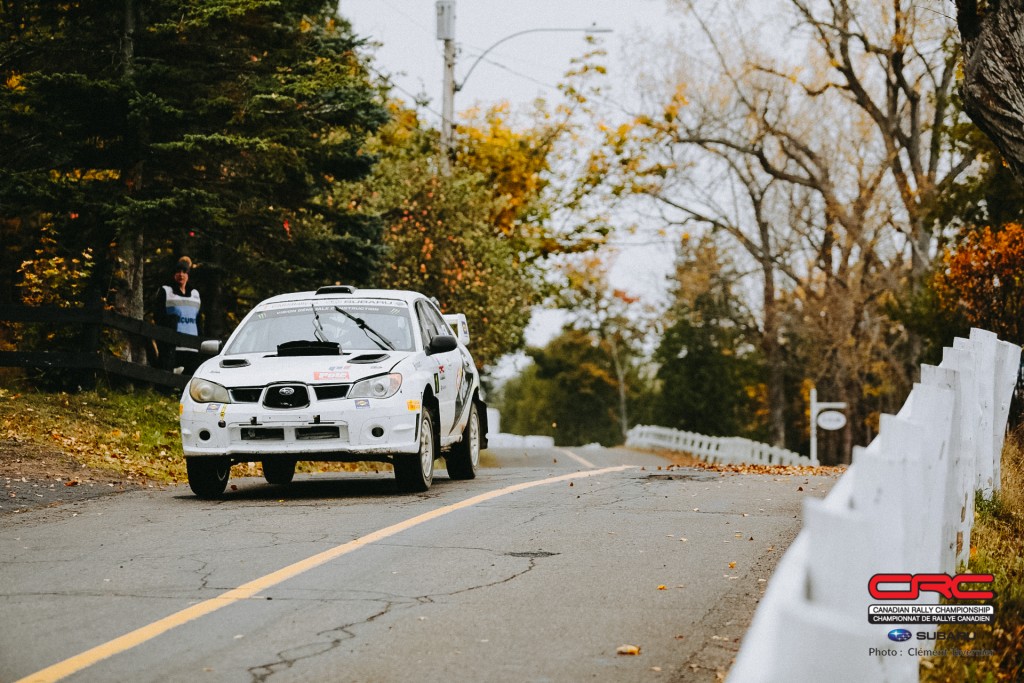 This left Besner and co-driver Yvan Joyal in charge, able to extend their points lead…or so they thought. The veterans also got caught out by the wet and slippery conditions.  An off-road excursion coupled with driveline damage took them out on Stage 7. They repaired the damage at the overnight service and restarted on the second day, but the penalties incurred resulted in a 14th place finish…just enough to extend their championship lead by one point.
The attrition wasn't limited to the top teams…of the 36 cars that started, 14 cars would retire by the end of the rally.  This opened the door for some rising stars to make their mark.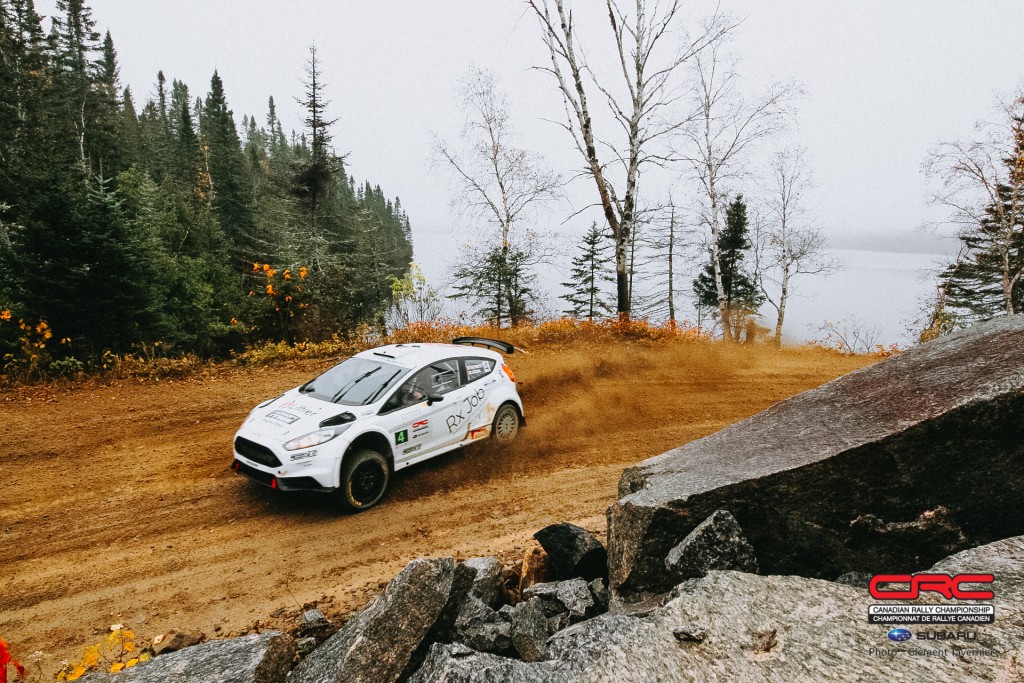 Since coming in runner-up in the 2018 Canadian Rally Championship, Simon Vincent shifted gears and has been focusing on track racing, but still competes in select CRC events. Vincent and co-driver Hubert Gaudreau proved they have what it takes to go the distance, maintaining a fast, clean pace through all the stages, earning Vincent's first National win.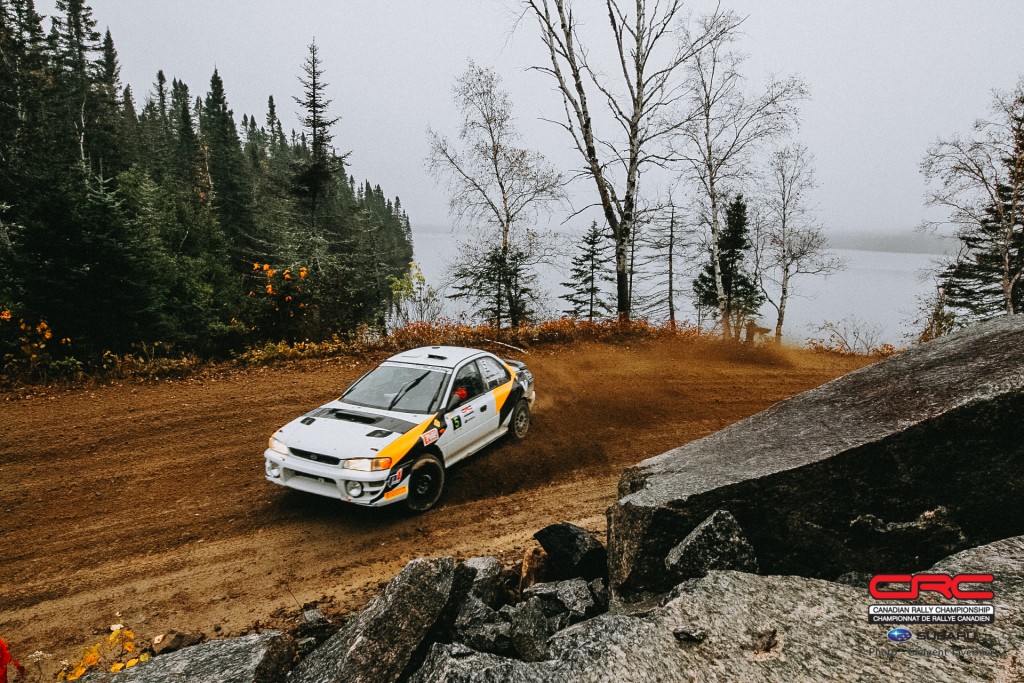 This was despite a concerted push from Mikaël Arsenault and Amélie Bélanger, who also figured out early on that the key to success at Rallye de Charlevoix was going to be smooth and clean driving.  They earned second place, keeping Vincent and Gaudreau honest from start to finish.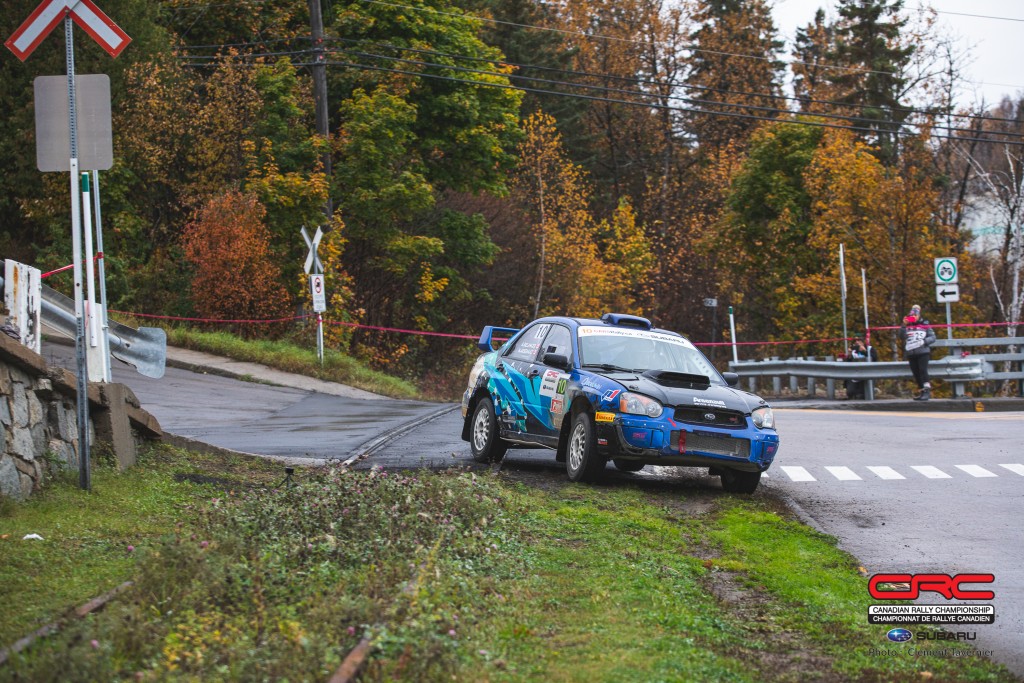 They say the key to success is surrounding yourself with the right people, and Vincent Trudel proved it this weekend.  With notes called by expert co-driver Michelle Miller, and coaching from the Grand Master himself, Antoine L'Estage, Trudel pushed through suspension troubles to finish third overall in his Production-Class car. With Trudel rounding out the top three, it meant an all-Subaru overall podium.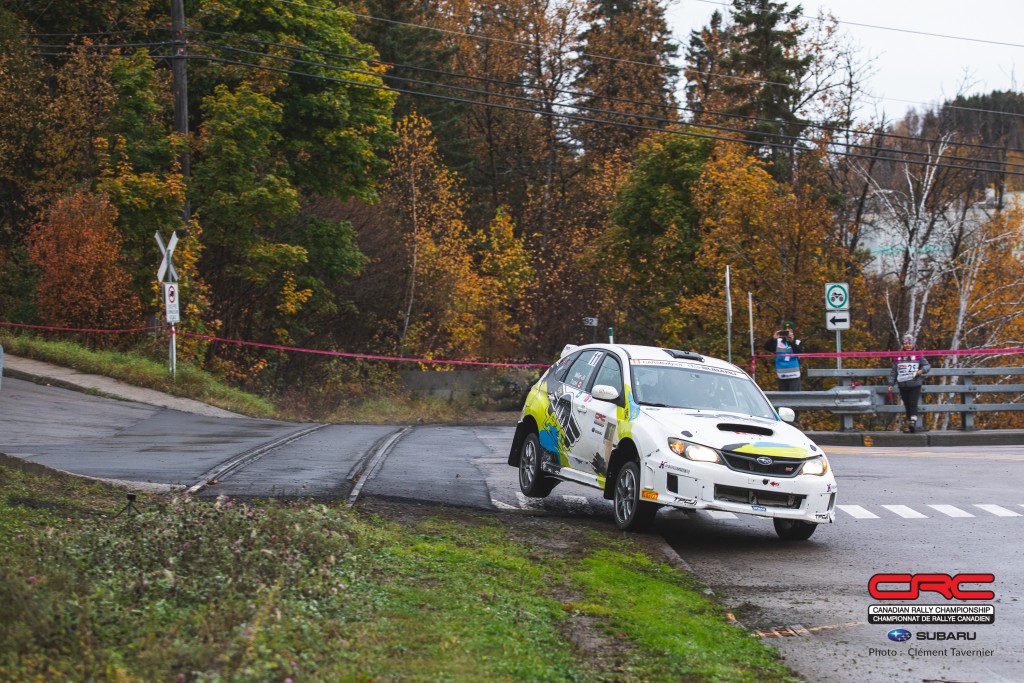 Anticipation was high in the Two-Wheel-Drive category.  Championship points leaders Chris Greenhouse and Ryan Scott were looking for redemption after missing out on the win at Rallye Défi, and boldly declared that they would be taking the top trophy home to America. Before they had a chance to prove their dominance, the engine in their SRT-4 spun a bearing, stranding them on Stage 3.
The 2021 Overall Champions, André and René Leblanc, are running a limited season this year in preparation for a run at the 2024 Two-Wheel-Drive championship. They dodged their way around the attrition to dominate the class, winning by over ten minutes to Kurt Duddy and Danny Hudon, proving they have what it takes to take another Championship.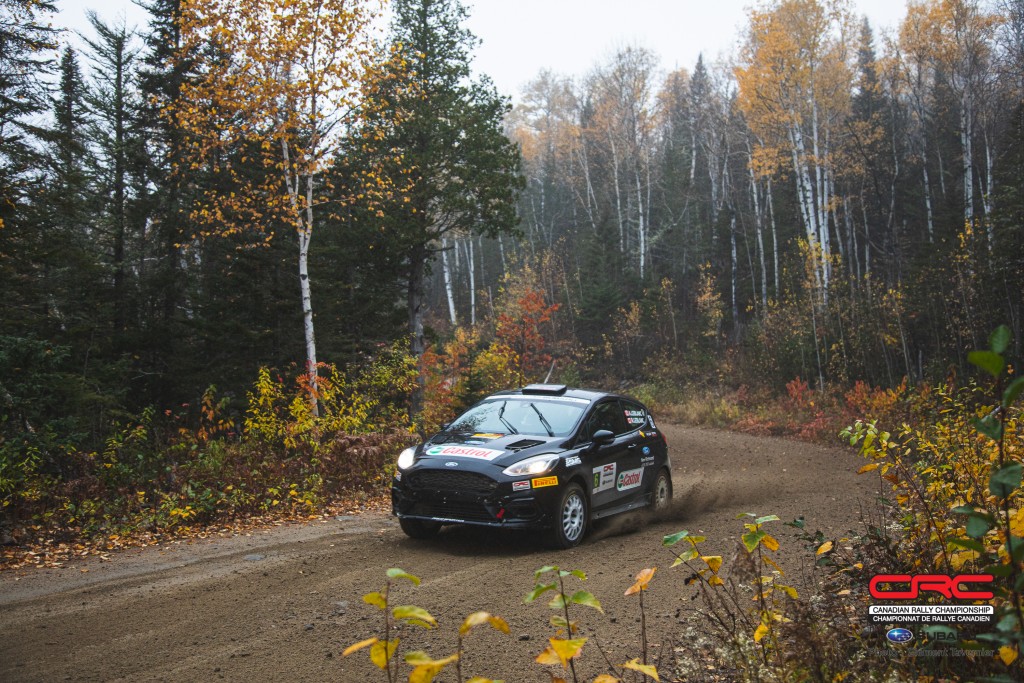 The teams of the Canadian Rally Championship have one month to recover and re-prep before facing the legendary Lincoln Electric Rally of the Tall Pines in Bancroft, ON, November 24-25.