L'Estage and Ockwell cap season with Big White victory

Monday, December 11th, 2017
Words by Dean Campbell, Photos by Andrew Snucins
Antoine L'Estage and Alan Ockwell dominated the Big White Winter Rally, the final event of the 2017 Canadian Rally Championship. Leading from start to finish, the team put on a push until the final loop of stages before easing off to minimize risk on the last three stages of the rally.
"We're really happy to finish the season with victory here," said L'Estage. "We didn't have a perfect season, but everyone worked hard all year to get us to this point now. With the work of Subaru Canada and the guys at Rocket Rally, we secured all three titles – driver's, co-driver's, and manufacturer's.
"We had challenges this year, and facing challenges is an important part of this sport."
The pair entered the event already having earned Subaru Canada the manufacturer's title, and locking up Alan Ockwell's Co-driver title. By starting the rally, L'Estage secured the last point he needed to claim his tenth driver's title.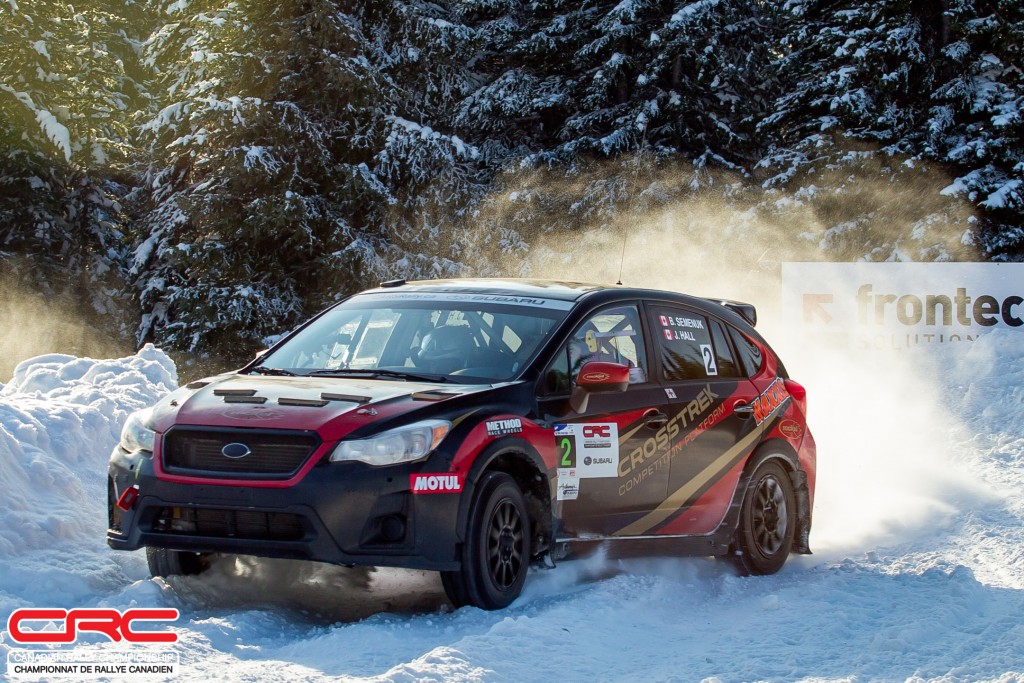 Second place went to Brandon Semenuk and John Hall, the result of a strong performance. The team entered the event following a difficult and disappointing run at the Rally of the Tall Pines two weeks ago. In the challenging conditions of the Big White Winter Rally, Semenuk and Hall were able to dial in the winter setup of their car, and really commit to pushing their pace.
"It was a really good event for us," said Semenuk. "We have had a pretty good season, with one victory and a few podium finishes, and I feel like we're still developing as a team. I'm looking forward to keeping that going next year."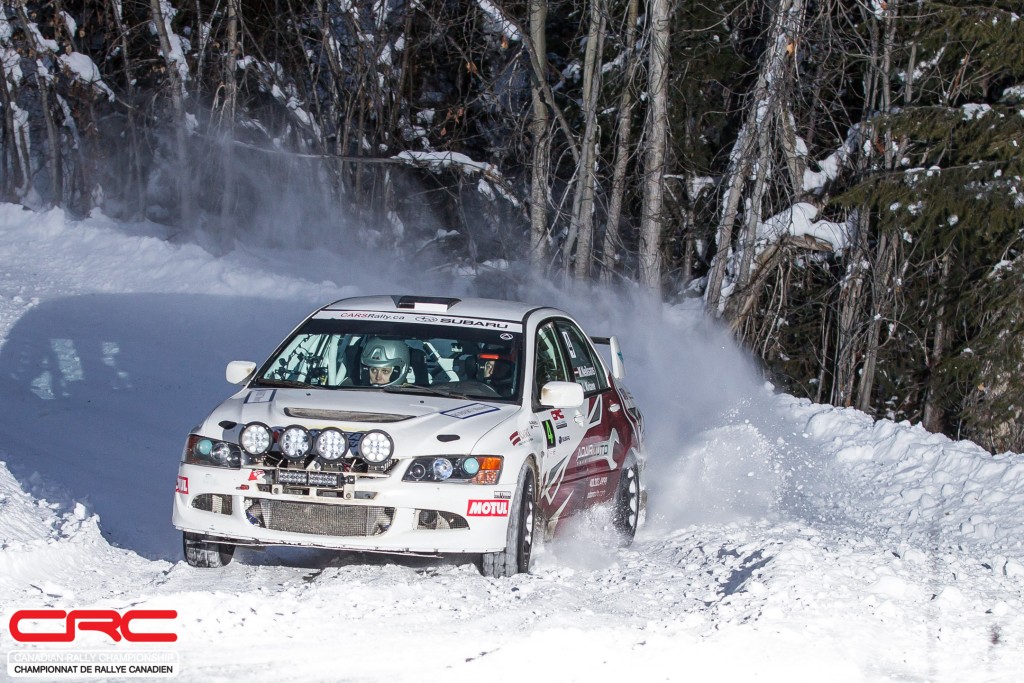 In his first Canadian Rally Championship event, Maris Neiksans ran a production car fast enough to claim third place overall. The team faced mechanical problems through the final stages but had built a big enough margin to hold his position overall, while also winning the Production 4WD class. Neiksans was codriven by Liga Kotane
"I had a lot of fun here," said Neiksans, who runs a rally team in Latvia. "The level of competition here is very good. Antoine L'Estage is very fast and has a lot of experience, and Brandon Semenuk and Conner Martell are both young drivers with a lot of speed too. It's great to have such strong competition.
"We had some misfires in the last stages, but made it to the podium. I want to thank Vilnis Dimpers for letting me drive his car. He had it prepared perfectly for me."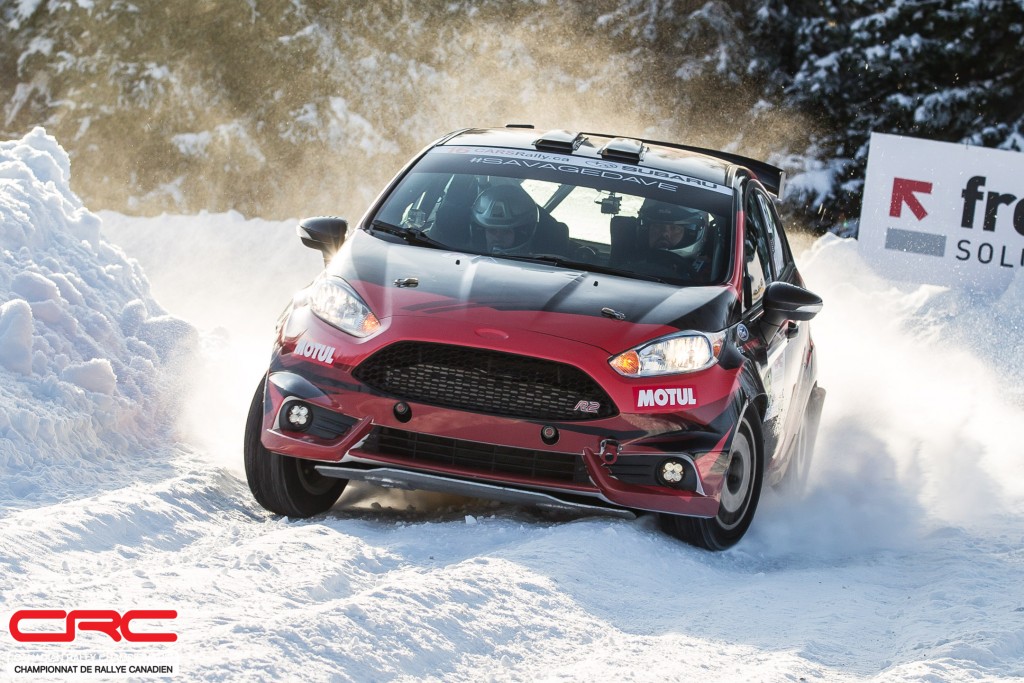 The 2WD championship was locked up at the Pacific Forest Rally in October, so the teams on hand for Big White Winter Rally were focused on fighting for victory. The 2017 champions Dave Wallingford and Leanne Junnila steered clear of trouble and set fastest in class stage times on their way to victory, closing out a highly successful season.
"We had a really good event," said Wallingford. "There was no drama, and we were able to drive fast without any problems. I really think this is the best time I've had at a winter event.
"Next year, we're likely going to be in the R5 car, so this may be the last year in 2WD. We've had really good competition, and it's been the best way to develop my driving skills."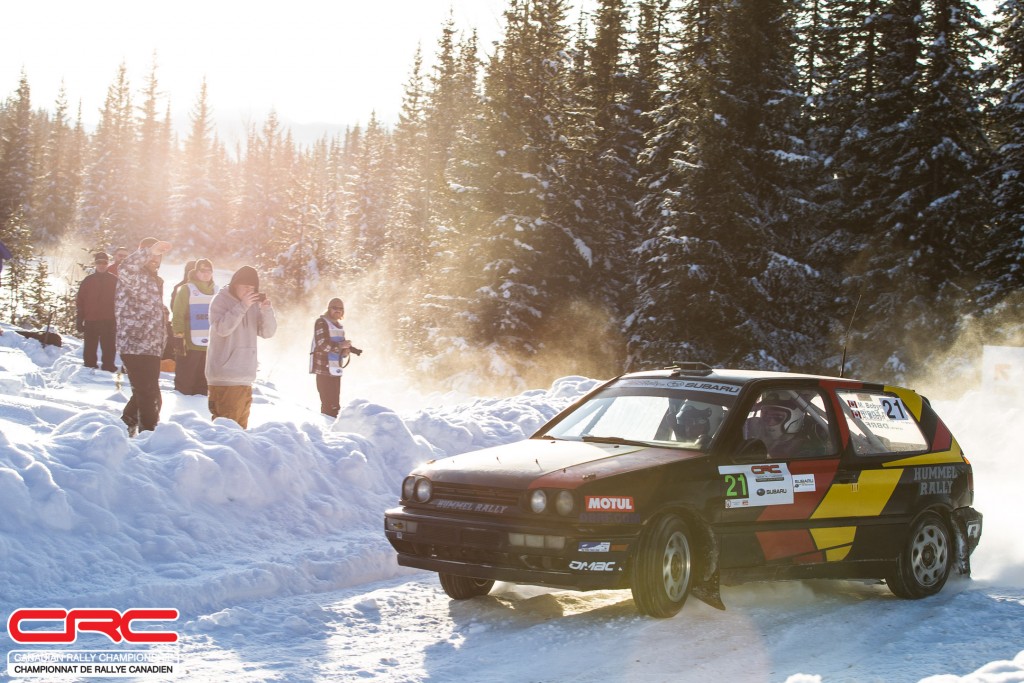 Matt and Dan Bobyn finished second in 2WD, claiming 15th overall in the rally. The son and father team have been developing their Golf through the season and have it performing well.
"We had a tough fight," said Matt, the driver. "There were four R2s here, but we were able to keep things clean and stay out of trouble to earn this result, and it feels good."
Jason Bailey and Shayne Peterson finished third. The two had an eventful rally, nearly being unable to start after driving off the road into a lake on the pre-rally shakedown. The technicians were able to dry out the electronics and get the car running. Then, during the first day of racing, a flat tire cost time and put the pair on the back foot.
"This was a difficult event, but we had a lot of fun here too," said Bailey. "Even though we lost time on Saturday, when you look at stage times, we were close to Dave and Leanne whenever things went well."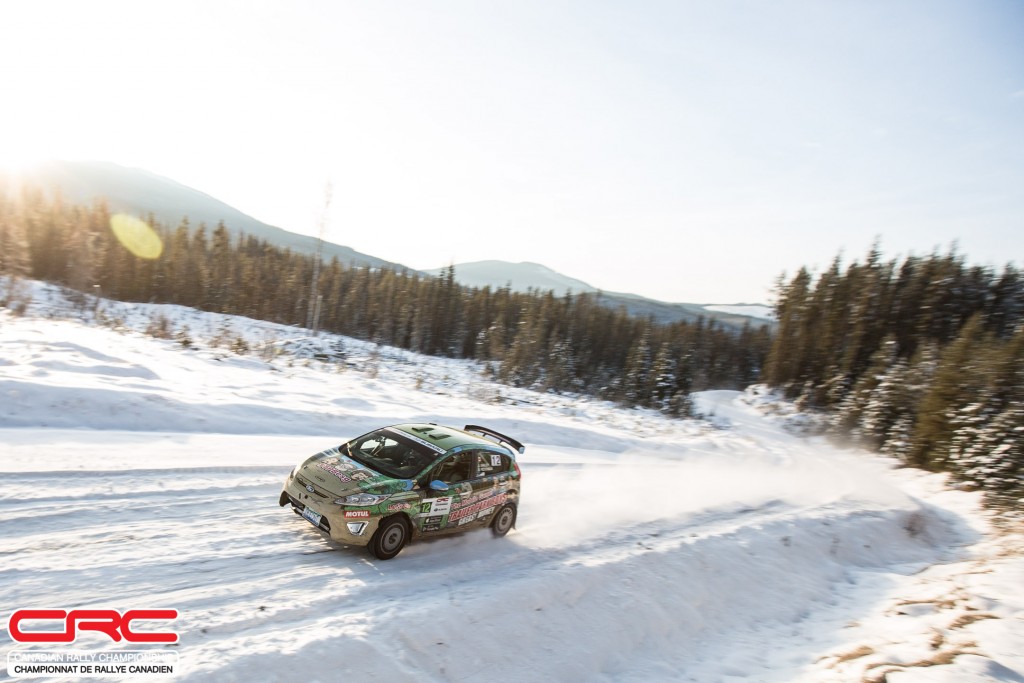 The Production podium was rounded out with Trevor Harding and David Ma claiming second in class, and Nicholas Spencer with co-driver John Kesslar finishing third in class. The two teams joined forces for the weekend, showing that while everyone is here to compete, the camaraderie in the rally community is strong.
The Canadian Rally Championship is presented by Subaru, with support from Motul and DirtFish. The seven event series is comprised of events from coast to coast across Canada, with teams travelling back and forth to test themselves against each other, and the elements.
Follow the Canadian Rally Championship on Facebook, Instagram, and Twitter, to relieve the best moments of the 2017 season. We'll be previewing the 2018 season, which starts just two months from now, at Rallye Perce Neige, in Maniwaki, Quebec, Feb 2-3, 2018.