Teams to watch at Rallye Perce Neige

Wednesday, January 31st, 2018
The 2018 Canadian Rally Championship is just days away from the start line. Teams are already en route to Rallye Perce Neige, in Maniwaki, Quebec for the first test of true driving and team performance of the year. The rally is a one-day event measuring a mammoth 233kms of stages running from just after sunrise to well into the darkness. Teams will push the limits on ice and snow in town and deep in the wilderness west of the host town.
"We took out the rough section in the Forêt de l'Aigle and our rallymasters reshuffled the long stages," said event organizer Patrick Rainville. "The final route has more stage kilometres when compared to the transit sections. Finally, we will have a new headquarters closer to the start and the service area. Our team has done its homework and is ready for another thrilling White Adventure from rally teams from all over Canada and the USA."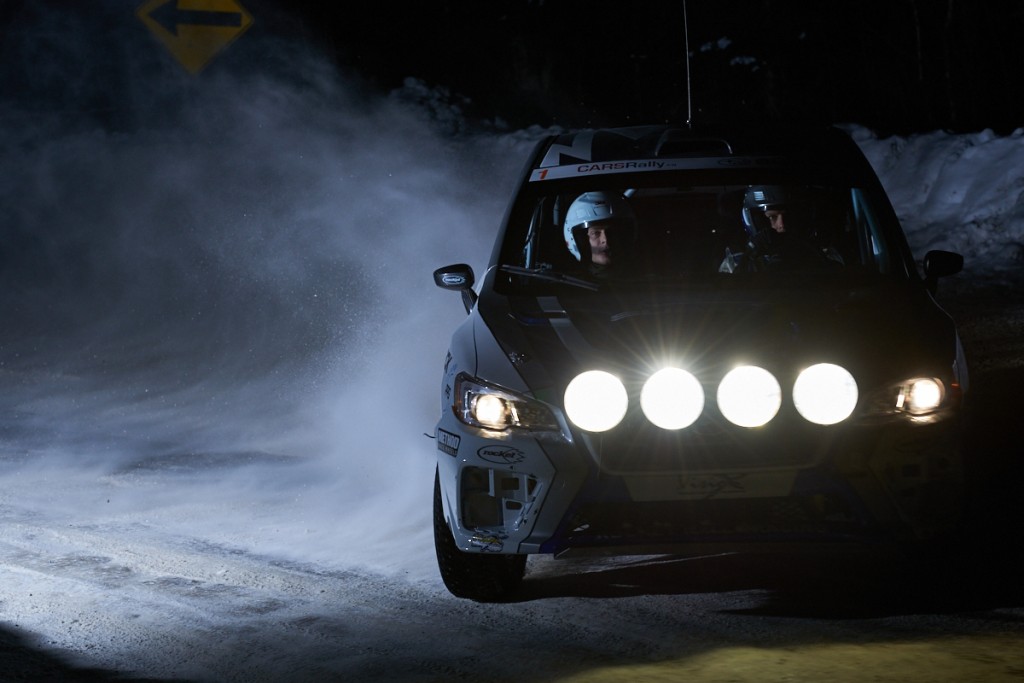 Changes during the off season have opened the doors for what is expected to be a tightly fought battle for victory. Though continuing to grow their support for the series through a contingency program, presenting sponsorship and purchase discounts on new cars destined to be built into stage ready competition vehicles, Subaru announced that they would no longer field a team in the Canadian Rally Championship. Driver Antoine L'Estage and co-driver Alan Ockwell are working to build a privateer program for the season, but will not be at the first event of the year. Instead, a number of teams from eastern Canada are set to battle it out on the stages. In fact, ten of the 33 teams entered have claimed podium finishes or victories at past rounds of the Canadian Rally Championship.
Leo Urlichich and Alex Kihurani are returning once again, and are the reigning victors of the 2017 event, a feat they accomplished in a Production Class Subaru. Whether they will be able to hold off a strong field of experienced Open class teams is up for debate, but the less grip available, the less any power difference will matter.
Karel Carré and Samuel Joyal lead a team of five cars entered under the TEST Racing banner. They are a young team that have benefited greatly from the input of their fathers, Bruno and Yvan, though the young team can also get caught out when at the limit.
Whether they have any advice coming from their fathers this weekend is up for debate, though unlikely, as Bruno and Yvan have entered in another TEST Racing Subaru. Bruno has stepped away from competition in recent years, but the pair have reunited for what could be the ultimate in father-son battles in the Canadian Rally Championship.
André and René Leblanc from New Richmond, Quebec are on a mission to prove they can podium at any event in Canada, though Perce Neige has proven difficult in the past. They have the pace, but can they manage the demands of the long stages late in the rally?
Jean-Sebastien Besner will be co-driven by Martin Cadieux for Rallye Perce Neige, as usual co-driver Yvan Joyal steps in with the older Carré. Besner has performed well in the Quebec provincial championship, and enjoyed a tearful podium result at Rallye Baie des Chaleurs last July. He's got a calm demeanour that will serve him well this weekend.
Marc Bourassa has earned strong results and stage times in the past here at Perce Neige, and will be co-driven by Elise Racette. Sylvain Erickson, a local favourite is returning once again in his custom-built Hyundai Accent. There's no question that Erickson can drive as a man possessed, especially on ice and snow, but will the car hold up for he and co-driver Aaron Crescenti?
Steeve Hobbs and Philippe Poirier are together again. The pair have shown speed in the past, but have taken big risks in the pursuit of speed. Chris Martin and Brian Johnson have returned to Perce Neige. Martin's smooth style and consistent pace are a benefit against teams that drive more aggressively, and the pair have won the only other one-day event in Canada, the Rally of the Tall Pines. Expect a push later in the rally from these two.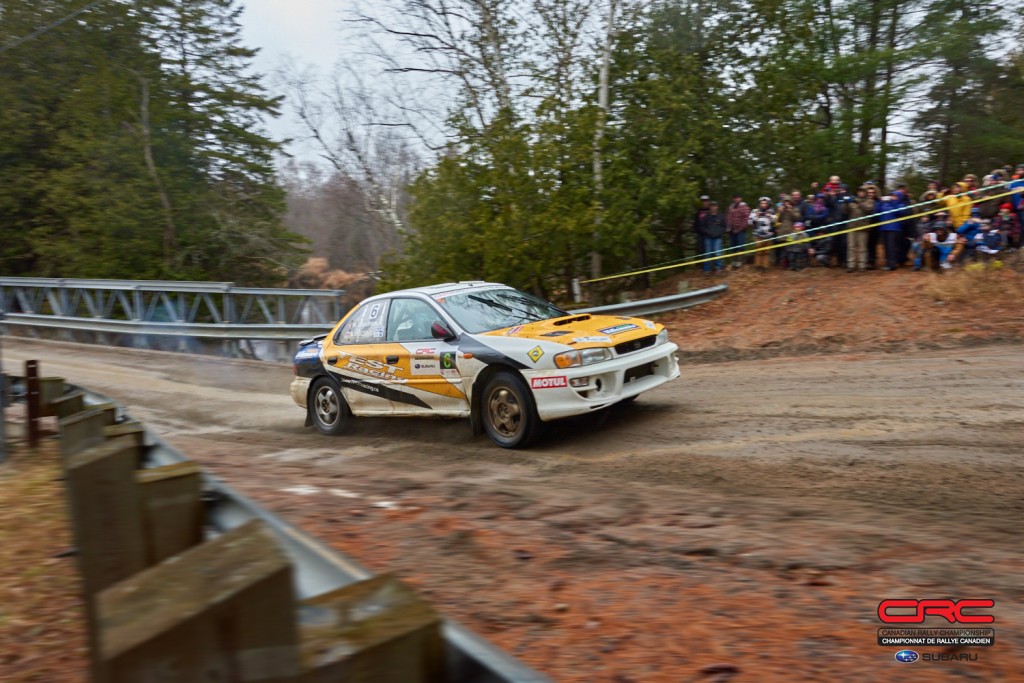 Simon Vincent and Hubert Gaudreau round out the list of top contenders. Vincent has been on the podium at Tall Pines three times in the last four years, and is known to take a more cautious approach early in the rally and push as the day goes on, but with such a stacked field, a cautious start could quickly put any team out of podium contention.
Chris Greenhouse and Danny Norkus lead a field of eight 2WD entires at Rallye Perce Neige, though familiar names from 2017 aren't on the start list. Instead, we'll see some exciting battles across a wide variety of vehicles and watch new stars emerge in the class.
Join us for the only official source of coverage from the Canadian Rally Championship by following along here, on Facebook, Instagram, and Twitter.