Semenuk and Hall dominate Big White Winter Rally

Sunday, December 9th, 2018
Words by Dean Campbell, Photos by Dean Campbell and Kris Schofield.
Brandon Semenuk and John Hall have won Big White Winter Rally winning all but the opening stage of the rally ultimately finishing with a margin of six minutes, 20.09 seconds. The drive was perhaps the most dominant victory of the season, a testament to the focus and effort put in by the team.
"I'm super happy with the result here," said Semenuk. "We built on our lead from start to finish, and just went fast. It was fun event."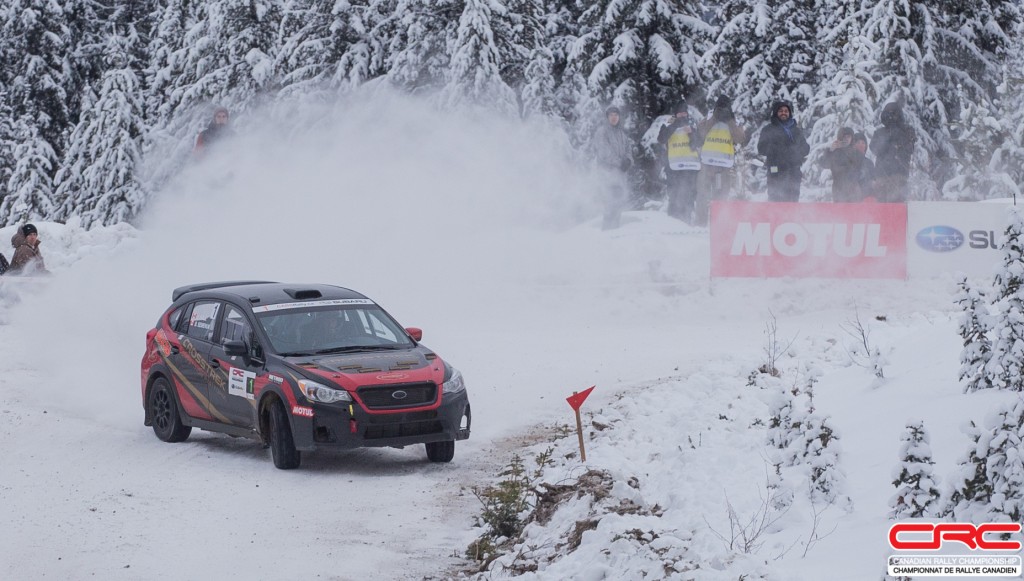 The team had a spin on the first stage of the rally that initially set the pair back, but they recovered handily on the next stage.
"I'm not sure what's in store for the next year," said Semenuk. "I'll have to see how the schedule looks, but definitely want to get back out again."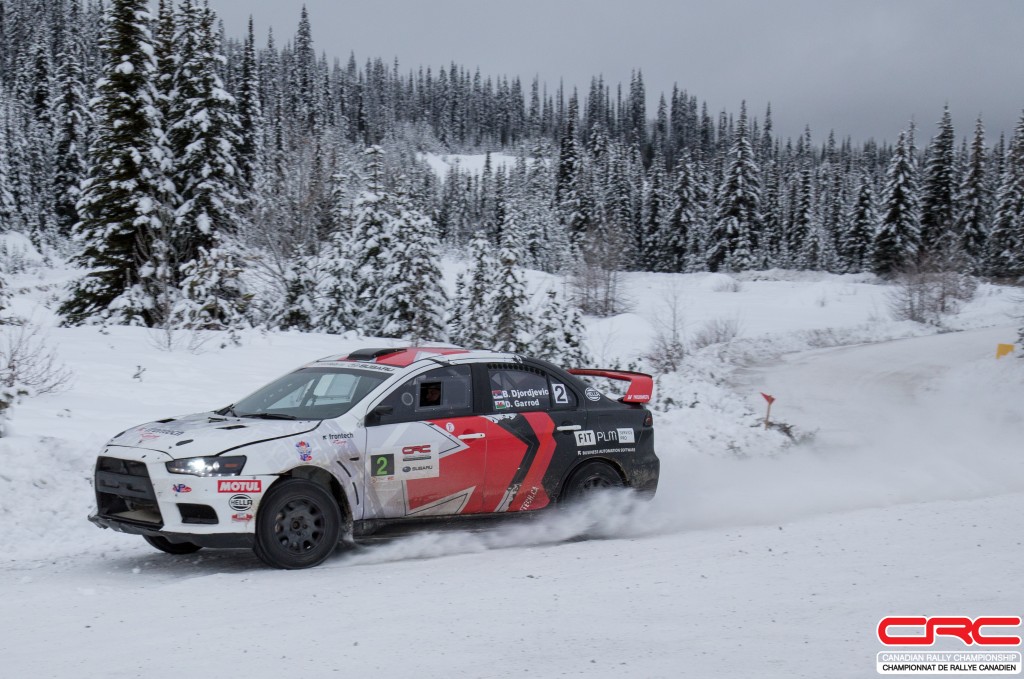 Boris Djordjevic earned his second national podium in as many events, ending the day in second place with Darren Garrod. The team had a near flawless event, winning the first stage. From there, the team pushed their pace when they could, settling into a fast, sustainable drive.
"We had some good times early in the event, nearly matching Brandon, but we had to take big risks to do it," said Djordjevic. "I'm really happy to have had three podium finishes this year, including at Tall Pines two weeks ago.
"The team has worked really hard to make sure we can get out on the stages to drive fast and have fun."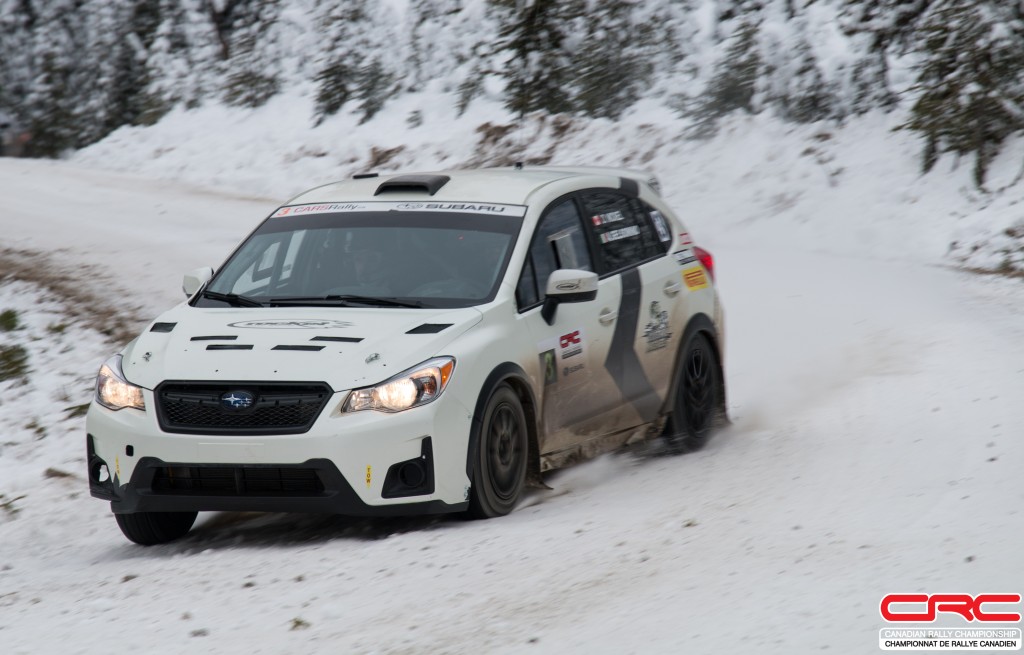 Dave Nickel and Alex Gelsomino rounded out the podium after a fast and disciplined drive. The pair opted to run AO34 tires rather than the studded choices made by the other podium finishers. The choice proved a good one, giving Nickel confidence in the predictability of the car.
"I've been at this for ten years," said Nickel, who is only now celebrating his first podium result. "I've made mistakes in the past, we've had issues, but everything came together here. It's amazing.
"This one is for Pat Richard."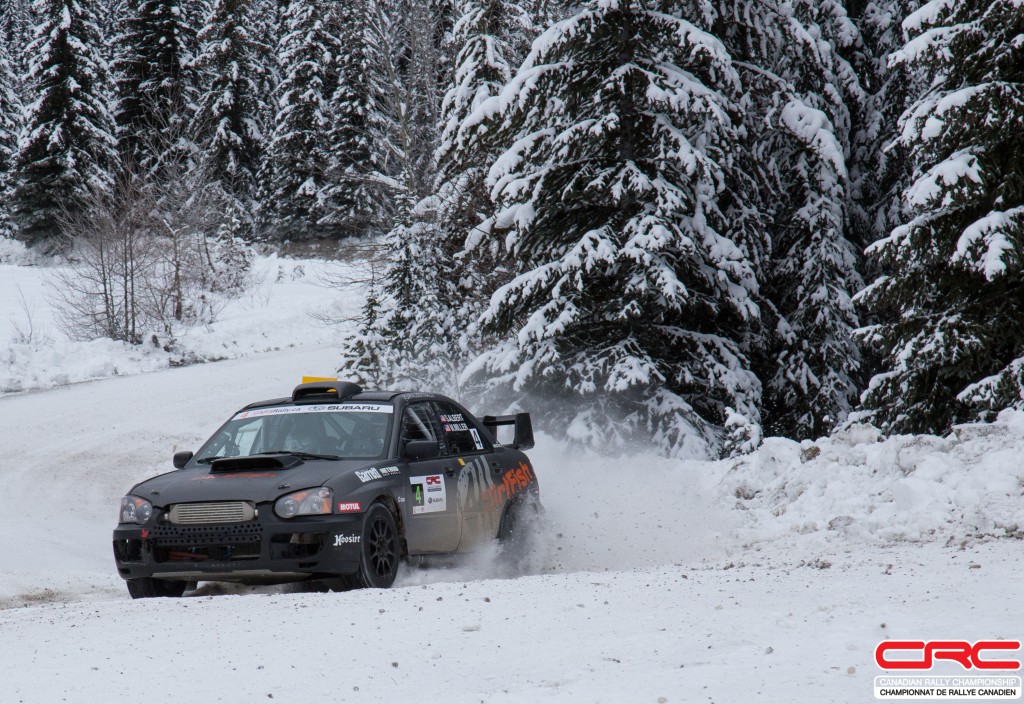 Sam Albert and Michelle Miller put in a solid drive all weekend, their goal to finish in the top five for Albert to secure the North American Rally Cup title. It's a great success for the team who put a big effort in to run a bigger season than in past years.
"I'm really happy with how the whole year is gone," said Albert. "We wouldn't be here without the support of  Dirtfish Rally School  and their support through the ARA season in the US, and then to come up here and get this result is great."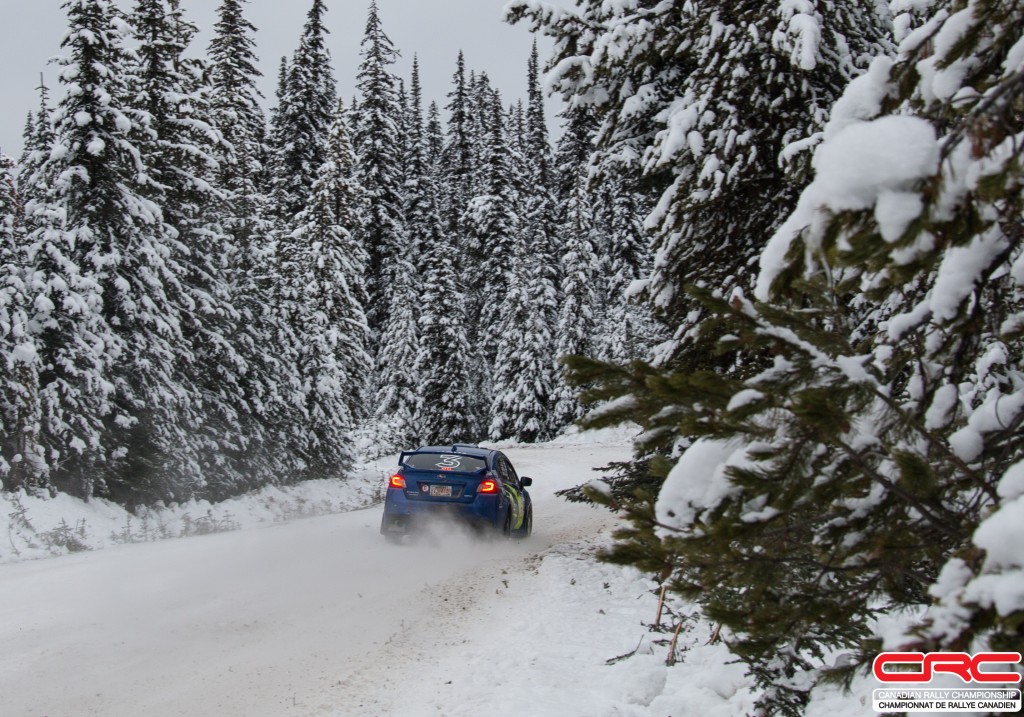 Nicholas Spencer and David Ma closed out their championship season with a class victory, catching early leaders Eric Pehota and Jennifer Daly on the second day of racing to finish with a margin of just 12 seconds – the tightest battle of the event. Spencer has long been an advocate of Production Class as a low-cost entry point to rallying but hinted there are changes ahead.
"We've had a great year, winning the championship," said Spencer. "We're going to take next year off so I can spend time with my family and do some work on the car. I think we're going to return in Open class for 2020."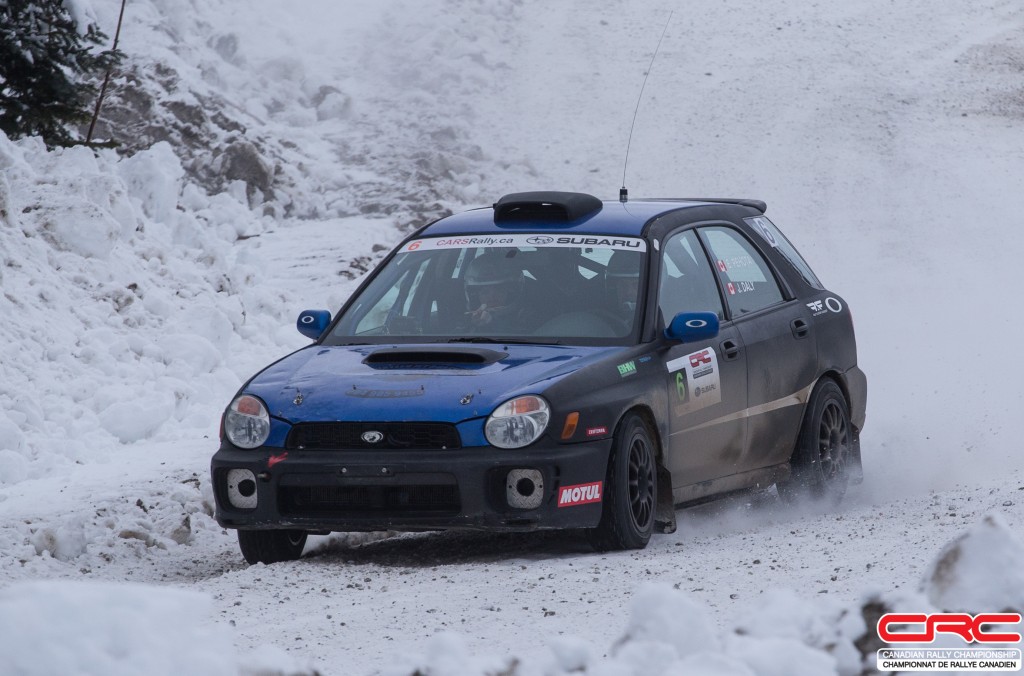 Spencer and Ma finished sixth overall, while Pehota and Daly finished seventh overall and second in class.
Brandon Liang and Michael Szewczyk had been tight in the production class battle until they broke a wheel in the final loop of stages, losing time to stop and change to a spare. The difficulty cost the team a class podium, but they nevertheless arrived at the finish all smiles.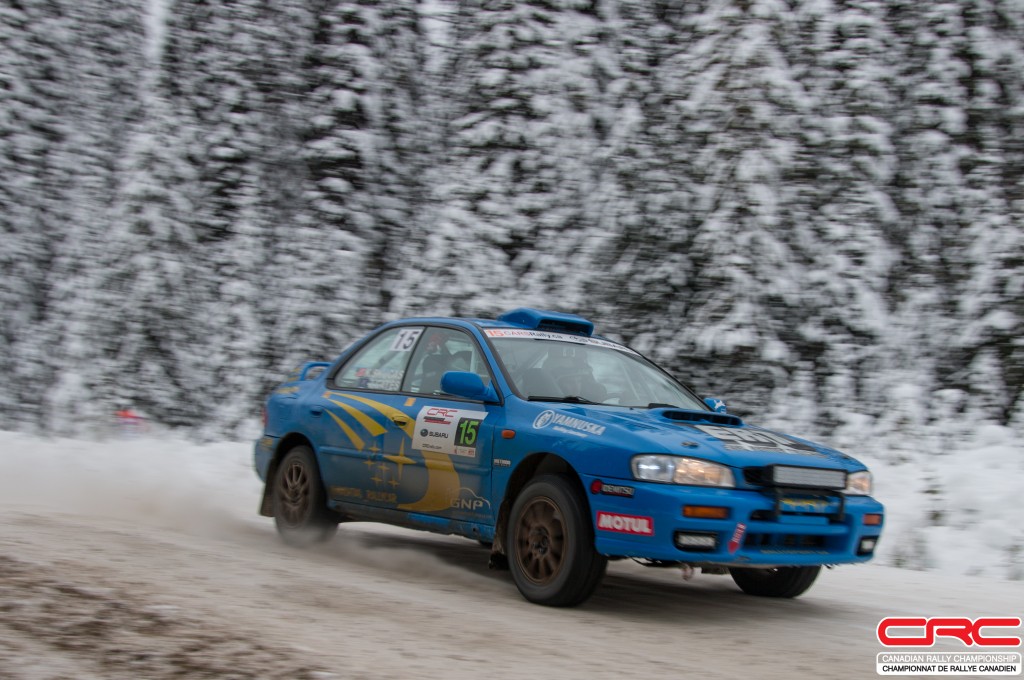 Finishing out the production podium is newcomer Joel Cates and co-driver Krista Skucas. It was a calm and collected drive from Cates in his first national event, and third ever stage rally. However, Cates comes to the sport with experience in motocross and snowcross racing, helping fast track his level of performance.
"I'm a bit shocked we're here," said Cates. "Because of snowmobile racing, I was really looking forward to this as my first winter rally. I was told that if I just kept the car on the road, we could do well, so that's what we did.
"Krista did an awesome job and was such a help for me as a novice driver."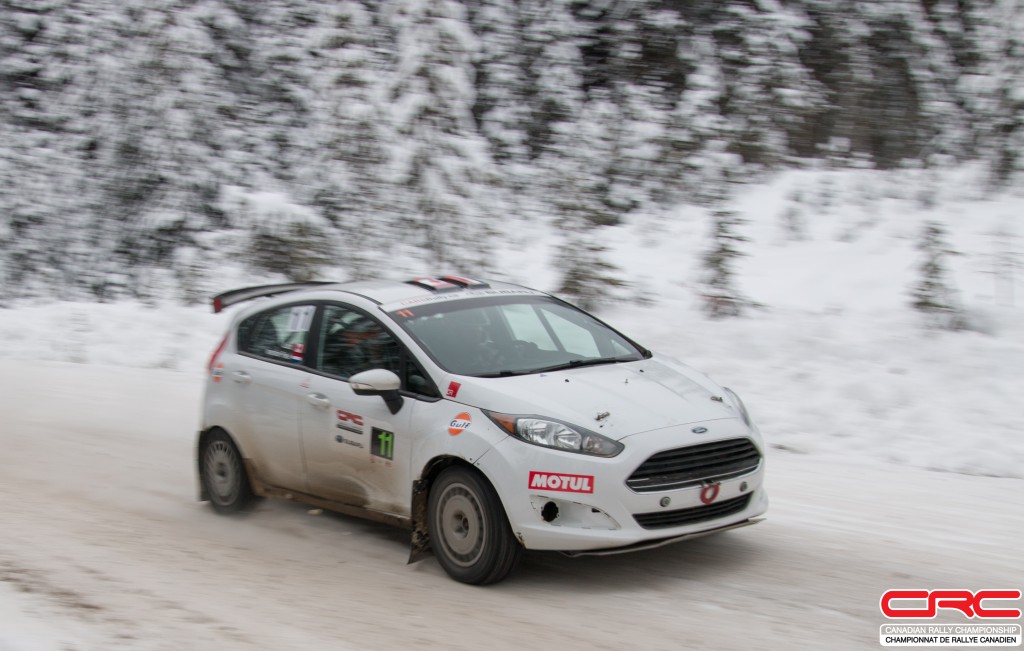 Wim van der Poel and Bryan Lord won their fifth 2WD class podium in as many national events, closing out a banner year where the two clinched the class championship with two events still to race.
"We've had a great year, and it's all down to Bryan as co-driver and the crew guys for getting the car ready for every event," said van der Poel. "This car is incredible to drive, even on the ice and snow. It is so much fun to compete in 2WD with the other guys in our class and we look forward to next year."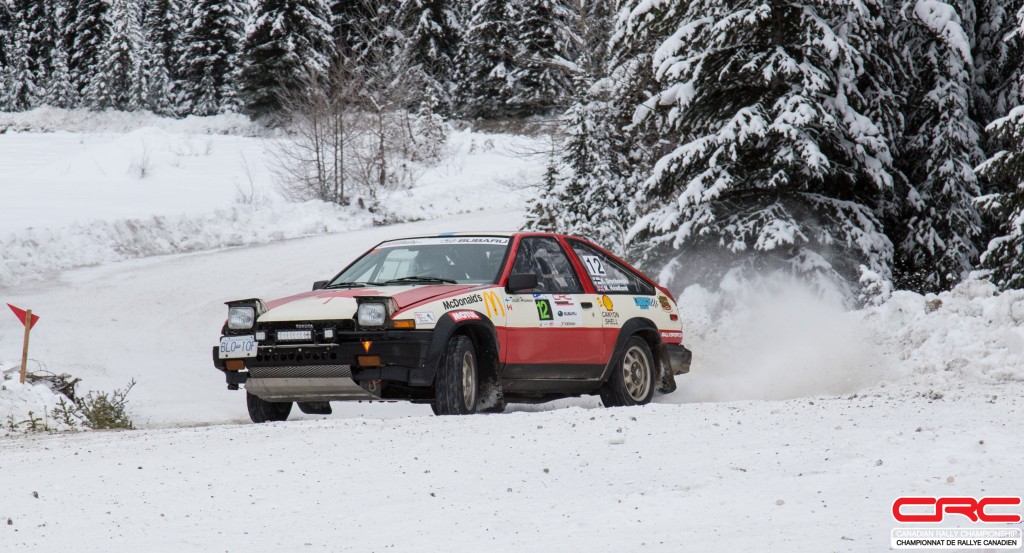 Eric Grochowski and Martin Headland finished second in 2WD, an excellent performance given the rear-wheel-drive Corolla was new to the pair. Built and run by Taisto Heinonen, the car features a powerful V6 motor and is a very different sort of car compared to what Grochowski has driven in the past.
"This is a very rewarding car to drive," said Grochowski. "But it's also a scary car. You're either doing really well, or it's terrifying."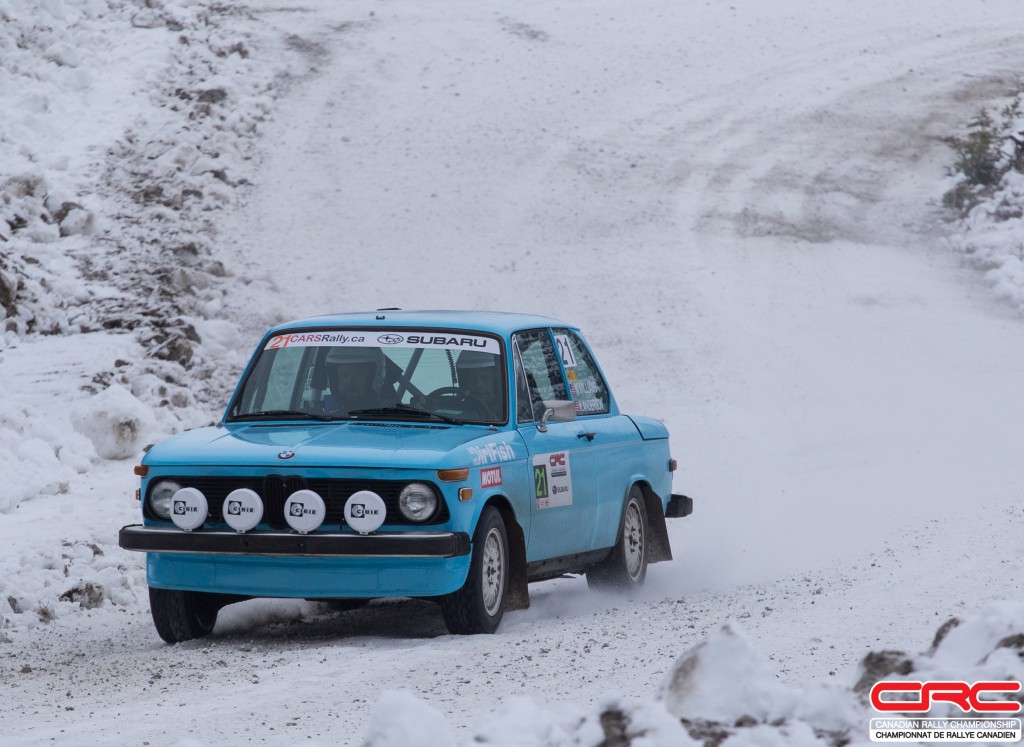 Finishing third in two-wheel drive are Mitchell Williams and Kevin Anderson in the debut event for their BMW 2002. The team focused on a steady drive and were rewarded with the final step on the podium.
"It's great to come out with a new car and finish on the podium," said Williams. "We just made sure to stay on the road and not get into any trouble."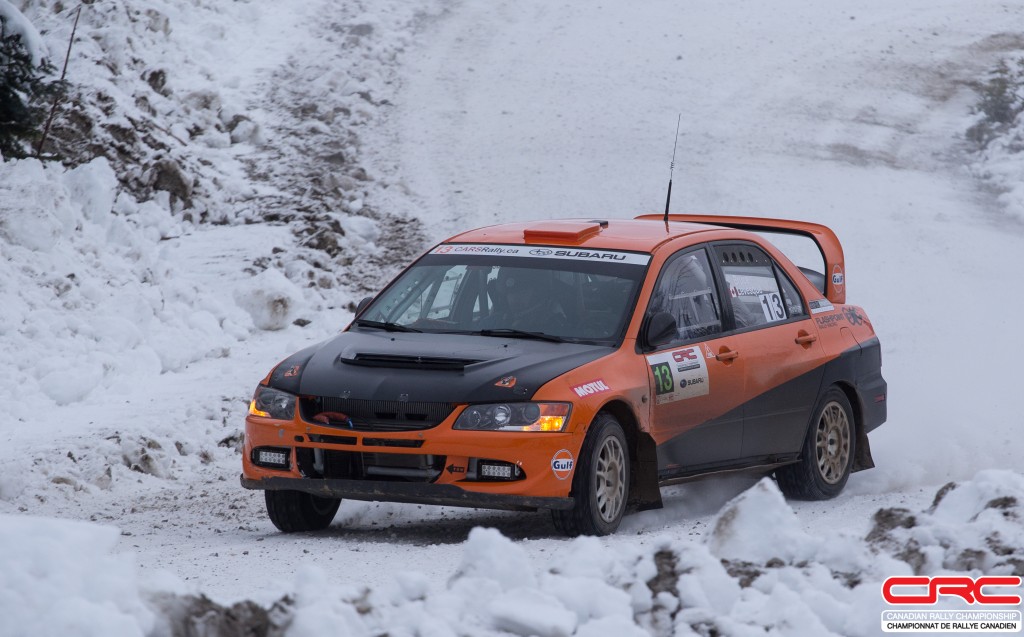 The Canadian Rally Championship will return in 2019, kicking off the year at the Rallye Perce Neige in Maniwaki, Quebec, Feb 1-2, 2019. Until then, be sure to follow the CRC here, and through our official Facebook and Instagram pages for news from the off season, profiles of personalities in the sport as we countdown to another thrilling year of the Canadian Rally Championship, presented by Subaru, with support from Dirtfish and Motul.