What to Watch at Rally Baie des Chaleurs

Tuesday, June 27th, 2017
Subaru Rally Team Canada's Antoine L'Estage and Alan Ockwell need to finish well at Baie, preferably with a victory. On pace the team are the favourites, but technical problems have forced them out of the first two events of the year. Baie is a demanding event with rough roads, and the potential for hot, humid conditions that are hard on cars and humans alike.
The two will need to balance out the desire to win against the need for championship points. Baie is the third event of seven, making the result here vital to the ambitions to championship hopes in 2017. The team is fortunate in that their biggest rivals have also struggled at previous events and no clear leader has yet emerged in the points standings.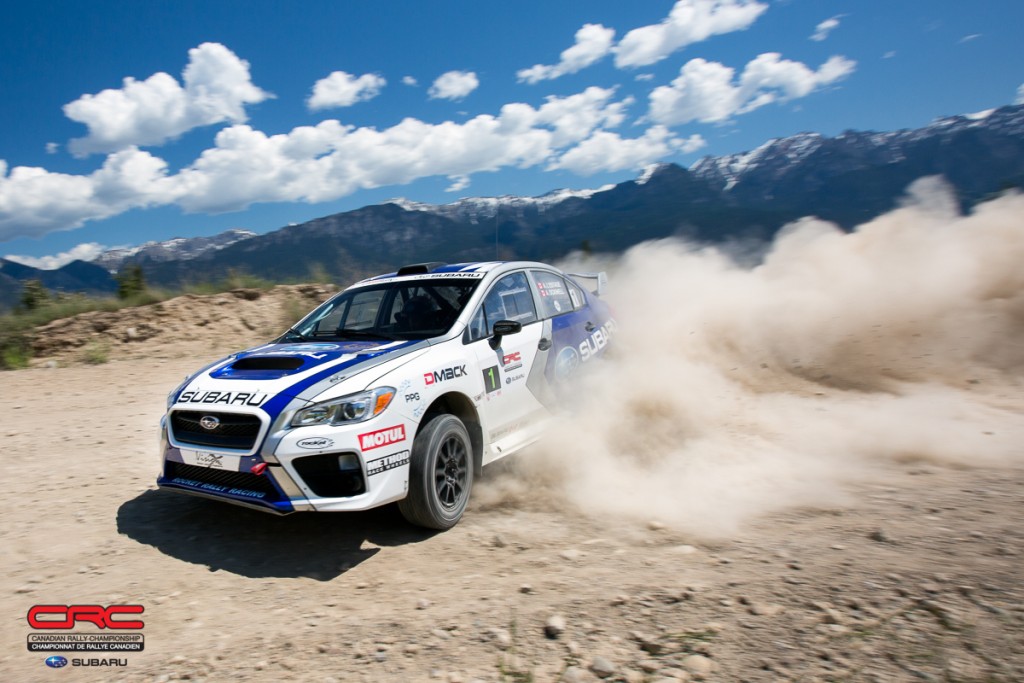 Right now, the championship lead is shared by drivers Leo Urlichich and Brandon Semenuk. Both have notched a victory, and are tied with 22 points. Urlichich and co-driver Alex Kihurani are entered for Baie, but are running a production class car. On the ice and snow of Rallye Perce Neige, the power gap between Leo's car and their Open class competitors was minimized. On the rough gravel roads and long straights at Rally Baie des Chaleurs, Leo's car is going to be fighting an uphill battle both in terms of power and suspension.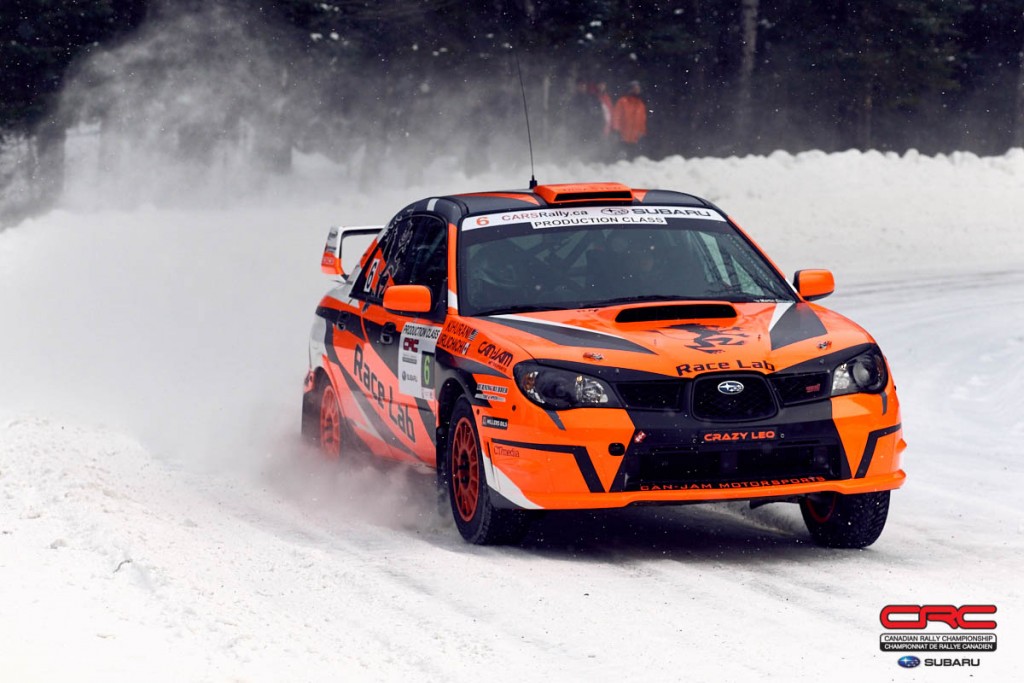 Sixth on the road are Wim van der Poel and Bryan Lord. Known for a steady pace, the pair capitalized while others struggled to finish second at Rocky Mountain Rally last month. A strong result at Baie could move the team into the overall lead.
One point back is fellow westerner Nicholas Spencer, co-driven at Baie by David Ma. Spencer is racing in production class, and is planning to contest the entire season. Fifth overall in the championship standings is an impressive ranking, but Spencer has limited experience at eastern rallies.
Hometown heroes André and René Leblanc are often in the hunt for a podium result, but have had big crashes in the past. Putting together their local knowledge and an increasingly mature approach to competition could have the team finishing well.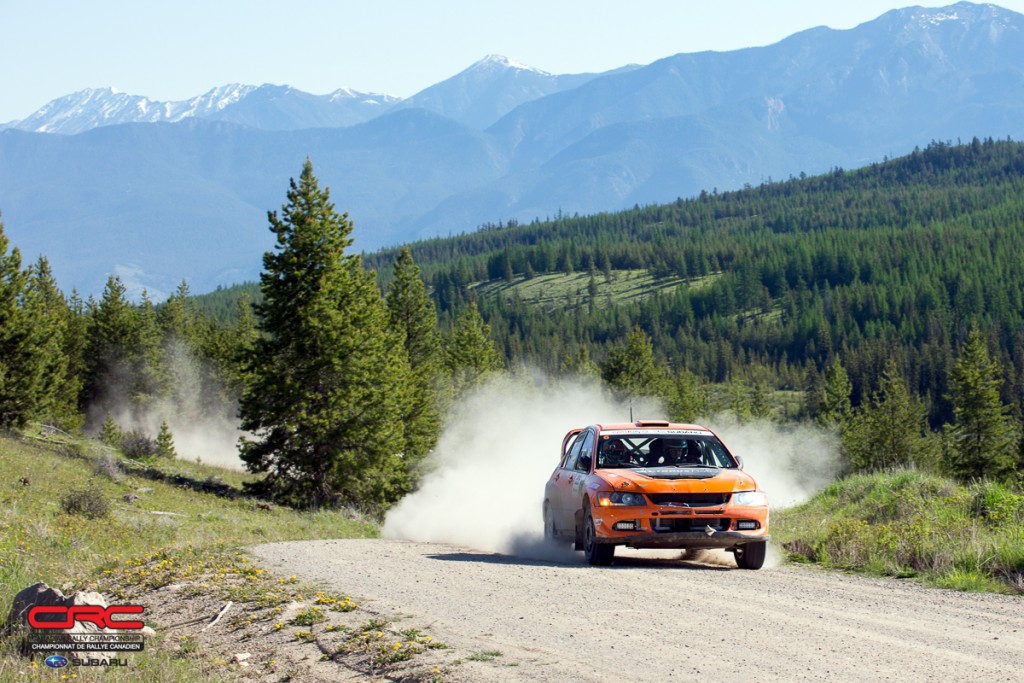 After an absence from CRC events, Simon Dubé is back in his 2WD Golf. Dubé holds multiple national titles and has put in strong drives in a regional Quebec racing series. The time away certainly hasn't slowed Dubé down, and he could play spoiler in the two wheel drive class title fight.
Dubé will be battling against Jason Bailey, and American drivers Chris Greenhouse and Dave Wallingford. Wallingford is tied for third in class with Graham Bruce, who will also be at Baie to mix things up with his Porsche 911. In fact, of the 36 entrants, more than a third are two wheel drive.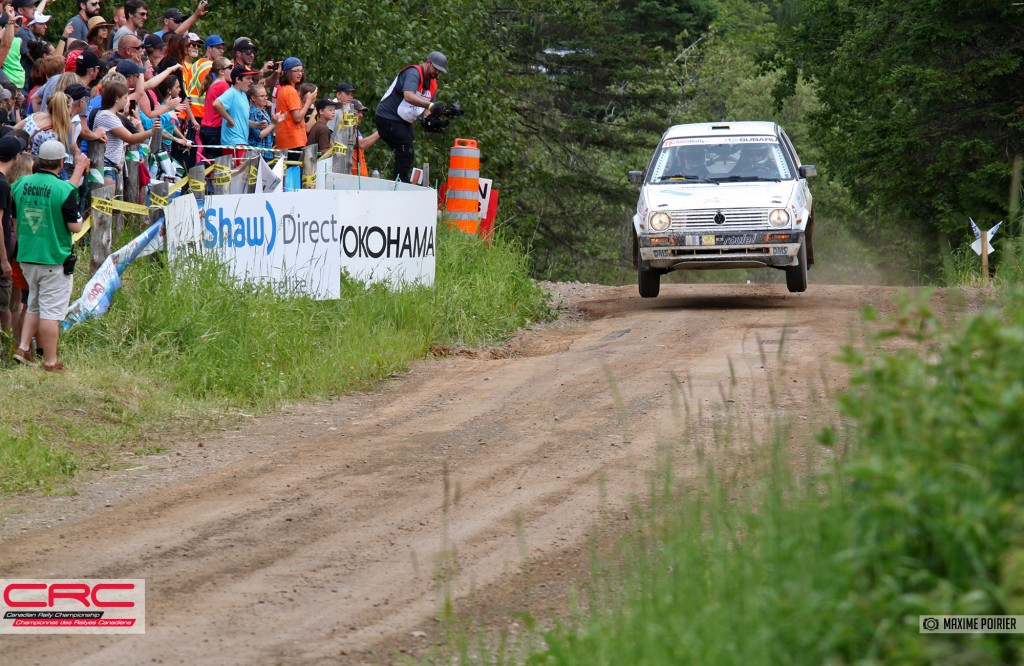 Bailey and Wallingford have also entered the NACAM Championship, a North and Central American series that for the second year is being hosted by the CRC at Rallye BDC. The other NACAM entrants include Ricardo Trivino and co-driver Marco Hernandez of Mexico, who made their debut at Baie last year have returned in a Citroen DS3. Colombians Julian Jaramillo and Ricardo Abello have also entered, in a Subaru Impreza STI.
Rallye Baie des Chaleurs will test teams with 225kms of special stages, spread over two days. Known for gruelling roads and difficult conditions, Rallye Baie is also one of the most heavily spectated rallies on the calendar. Thousands of fans line the road and gather at Camp Brulé and Saut à Cinq spectator areas, where food vendors, DJs and announcers help round out the festival atmosphere.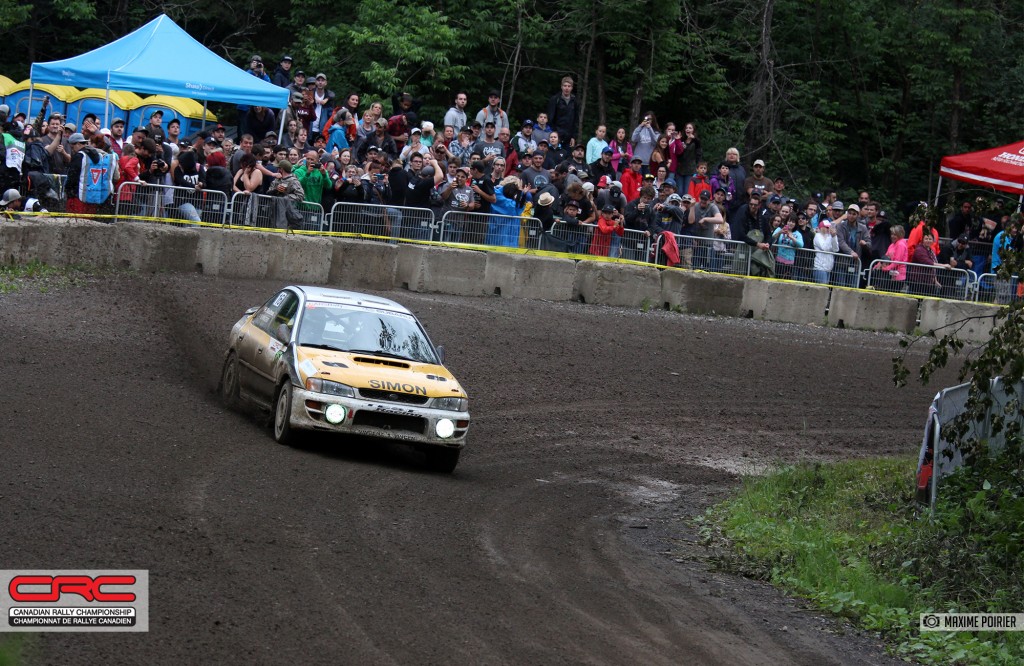 Follow all of the action from Rallye Baie here, and on the official CRC Facebook, Instagram, and Twitter accounts. Download the CRC Rally app in Apple and Android stores to get all of the info on your mobile device. Join in for the live streams from the event through the weekend, and let us know which team is your favourite.