L'Estage closes 2016 by winning Big White Winter Rally

Monday, December 12th, 2016
In the very first running of the Big White Rally as part of the Canadian Rally Championship, Antoine L'Estage and Darren Garrod of the Subaru Rally Team Canada emerged from the snowy forest stages as victors.
From the very first stage on the first day of competition, the two took command of the event, immediately carving out a sizable lead. From there to the finish, the team continued to take time out of the rest of the field, finishing minutes ahead of their closest competition.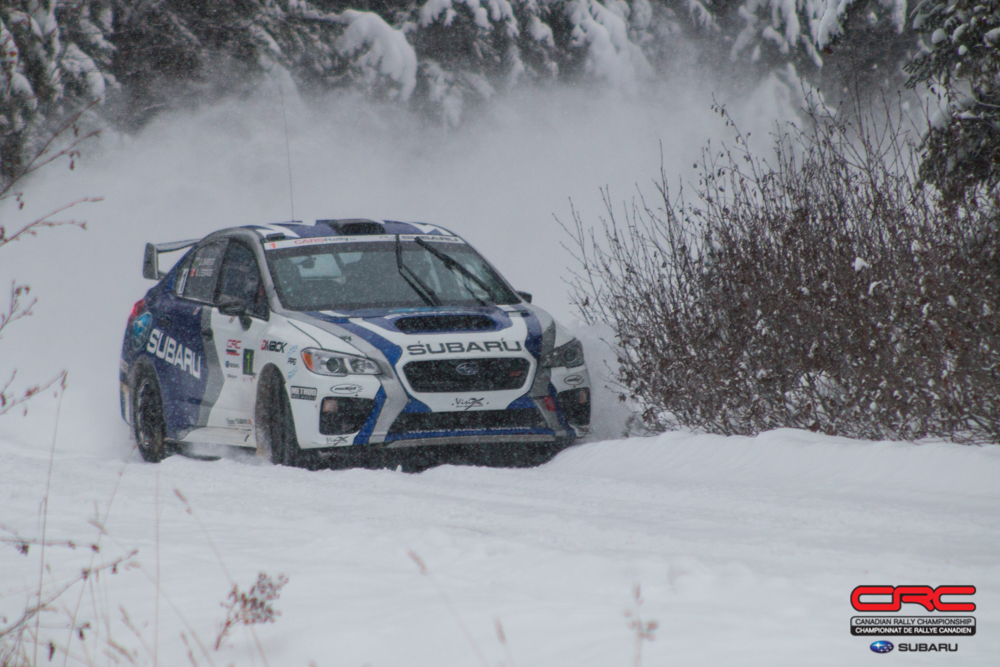 "Winning the Big White Rally the first time it is a national event is a really good feeling," said L'Estage. "We area really happy to have won the championship title for Subaru at the last event, and now for Darren and I to clinch the driver and co-driver titles here.
"It's been a good season with great support from Subaru, and the Rocket Rally team."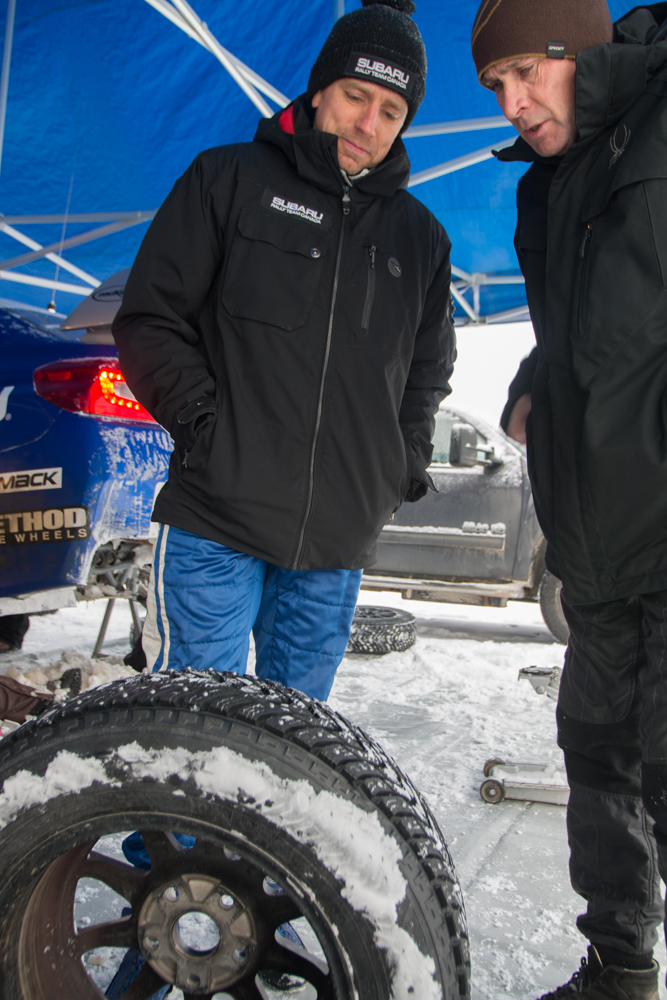 Throughout the event, snow continued to accumulate in light, fluffy flakes. The powder obscured icy patches underneath, making it hard for drivers to commit fully.
Boris Djordjevic and Peter Brook fought through a few small problems during the event but hit their stride and climbed back up the order to finish second overall.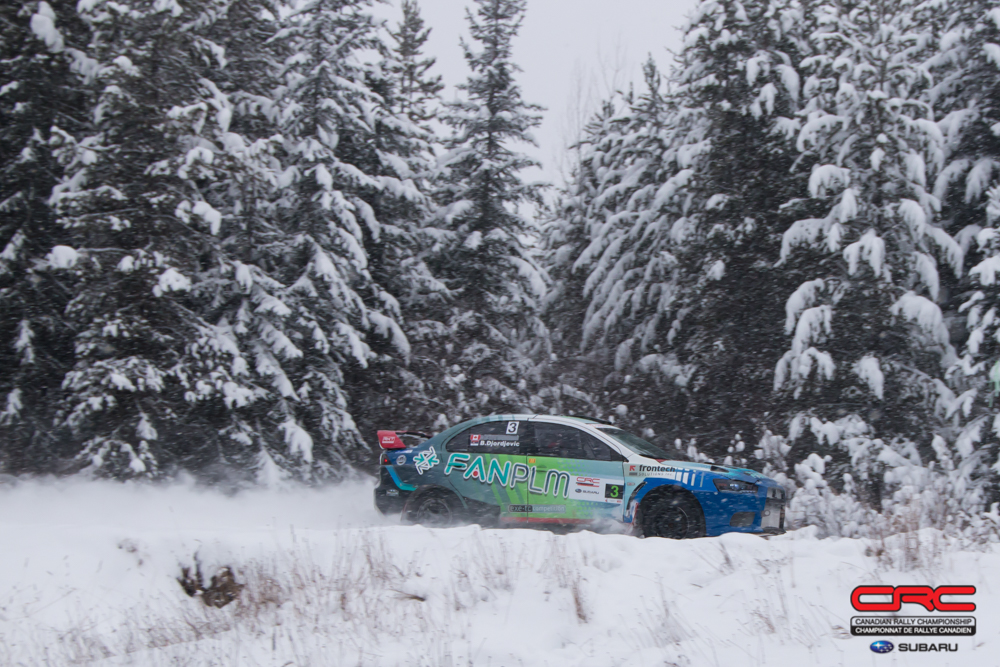 "It's been a challenging year developing the team and the car," said Djordjevic. "But it's been a very rewarding year as well. We've learned a lot and really now are getting to the point where I feel like we're ready to push hard next year."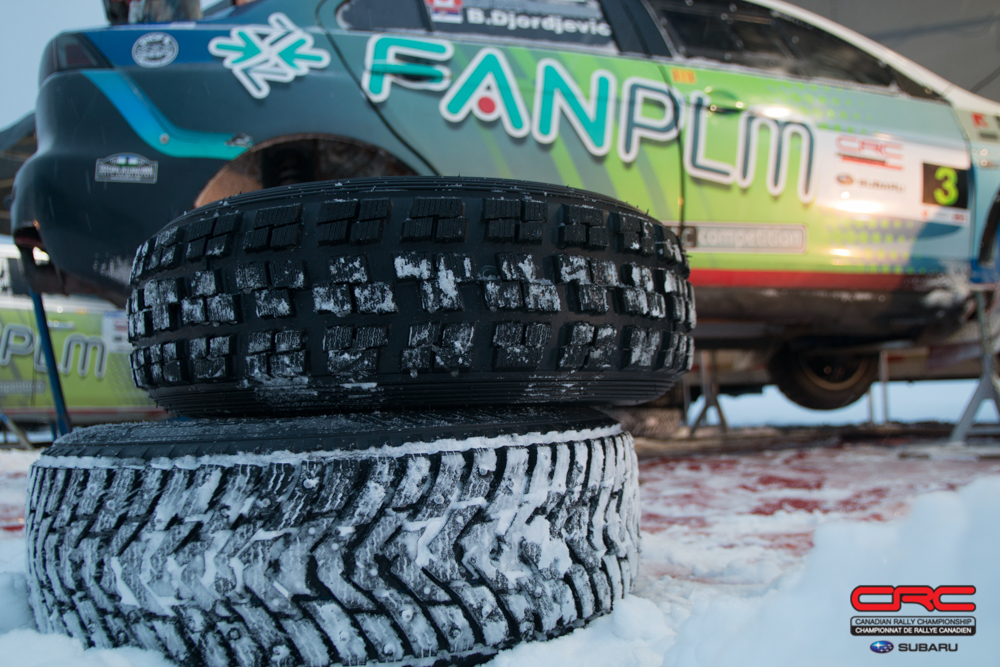 Third place at Big White was earned by Agatino Fortunato and Phil Meyers. The pair also won the Production 4WD class, and clinched the Canadian class title. Fortunato has been busy this year, racing most of the US and Canadian series.
"I'm really proud of what we've been able to accomplish this year," said Fortunato, who hails from Olympia, Washington. "The quality of the events and competition here in Canada has been amazing."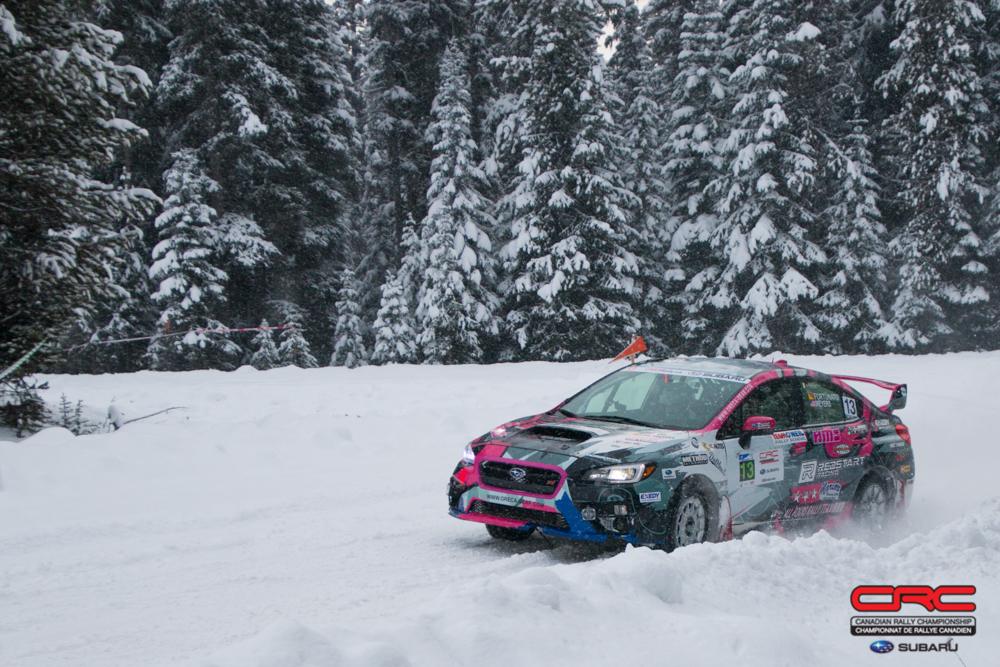 Jason Bailey and Shayne Peterson were smooth and steady through the weekend. The team arrived having mathematically won the 2WD driver's title, and were on the hunt for the 2WD North American Rally Cup title. In order to do so, they needed to win the class at Big White. The conservative pace paid off, with Bailey and Peterson avoiding the problems that caught out their chief rivals.
"Winning in 2WD here at Big White caps off a great year," said Bailey. "This car is an amazing machine and we've still got so much to learn to get the most out of it. But this weekend we were fast enough to achieve what we set out to do."
The 2016 Canadian Rally Championship was comprised of seven events held from coast to coast. Championship winners will be awarded trophies at a gala event in Halifax next month. The next year's season begins a month later, in February, at the Rallye Perce Neige in Maniwaki, Quebec.