Get to know co-driver and volunteer Anabel Cliche

Thursday, April 19th, 2018
Anabel Cliche first came to rallying about five years ago when her boyfriend suggested they go check out the nearby Rallye Perce Neige. Coming from Gatineau, it was an easy event to reach, and Cliche found herself immediately hooked by the sport.
"Perce Neige was an amazing experience," said Cliche. "I love rallying now too. I co-drive and it's great."
Cliche and her boyfriend Alexandre Sabourin returned from Perce Neige and began talking about their immediate ambitions.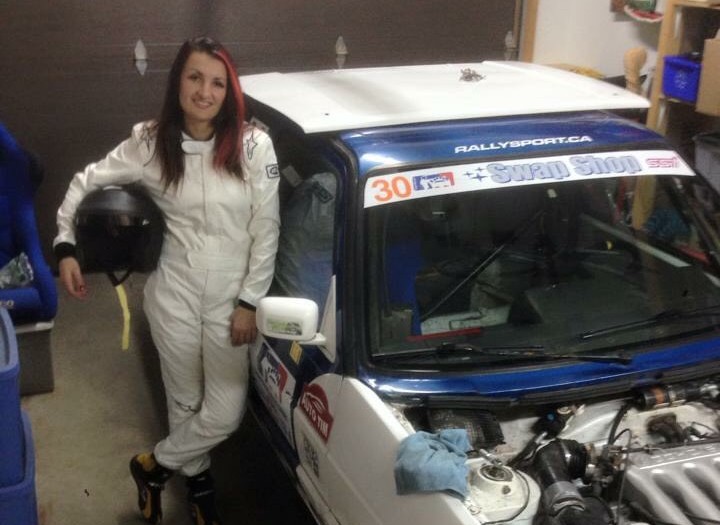 "He really wanted to start driving, and is very passionate about that. I wanted to buy a house," said Cliche. The pair opted to work together to do both, Sabourin helping with the house, and Cliche deciding to co-drive. "We didn't start out to do it as 'a couple' but it's made our relationship stronger."
They found a two-wheel drive car for sale, and began to update it for competition. The pair made their debut at Rallye Défi in 2016. For Cliche, it was the most stressful experience of her life.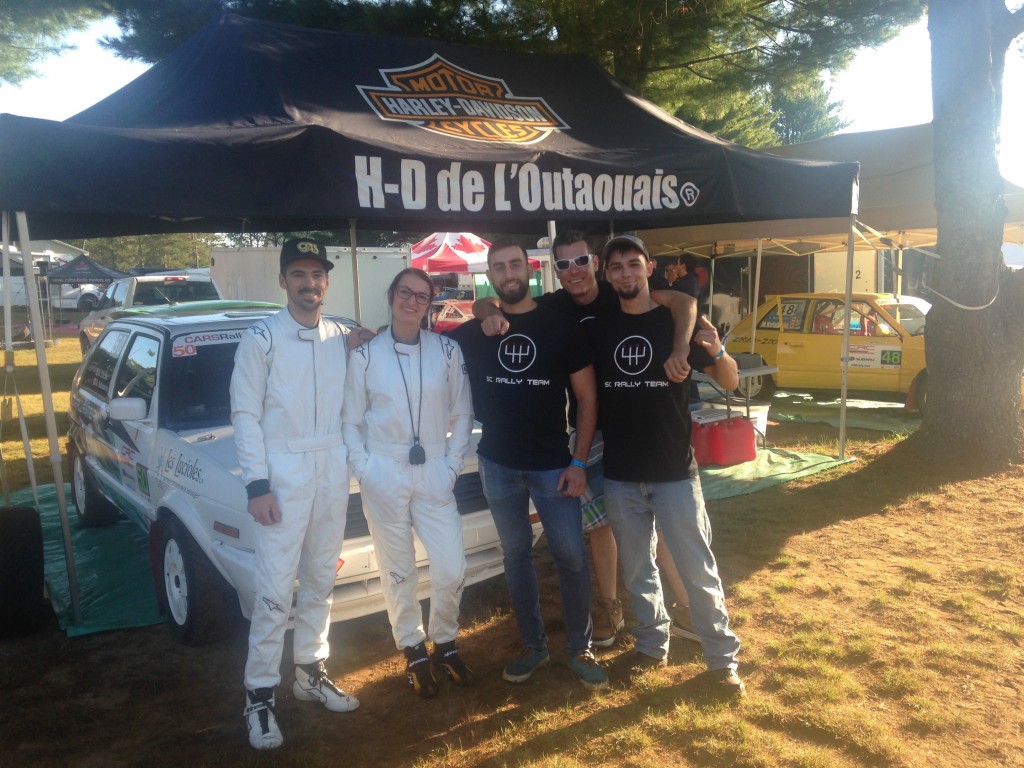 "Being prepared for things is very important to me," said Cliche. "We didn't really know how the sport worked, and even though we had a routebook telling us where to go, it was still really a lot of things we didn't know."
The pair made it through the event, impressed at the community they found within the sport. Whenever they had questions, other teams would hop in to help them figure out a solution. Mechanics on hand to support others pitched in their own work to get the car stage ready.
"It's amazing how much like family it is in the rally community," said Cliche. "We've found that since we started."
The co-operative nature of the sport inspired Cliche to get involved as a volunteer as well as a competitor. After showing success in garnering sponsorship for the team, she was asked to help sponsorship efforts for the Lanark Highlands Forest Rally, a regional event in Ontario, west of Ottawa.
"I created an information package about the event, showcasing its history, and the benefits to supporting the rally," said Cliche. "From there, we approached companies we thought could help us out. The sponsors from the previous season returned, and we were able to bring in a new sponsor as well."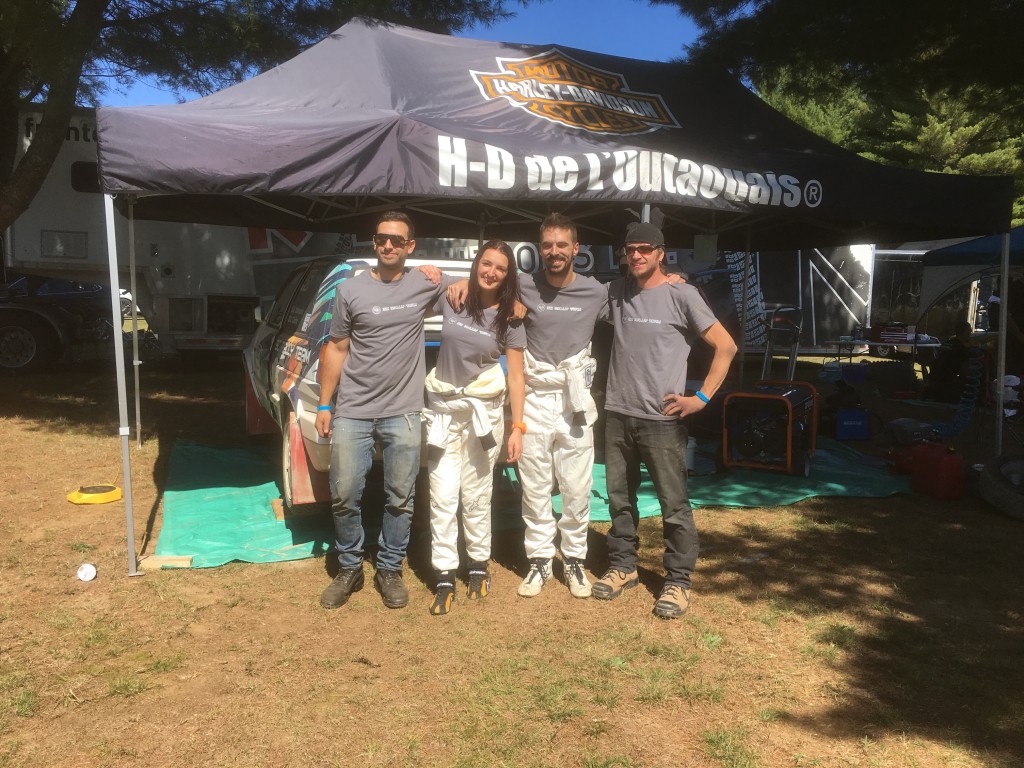 Life outside of rallying has the pair pushing pause on their competition plans for 2018, but Cliche is back to help with LHFR, reprising her role as sponsorship coordinator, and plans to be on hand during the competition in whatever capacity is needed.
"I find it is really important to volunteer," said Cliche. "I knew that there was a possibility Lanark might not happen this year, and I didn't want that to happen. SO I got involved again to help make the event a success.
"I know that competing and volunteering are different, but rally is rally. So many people helped us out when we started, and it's important for me to help out others in the rally family."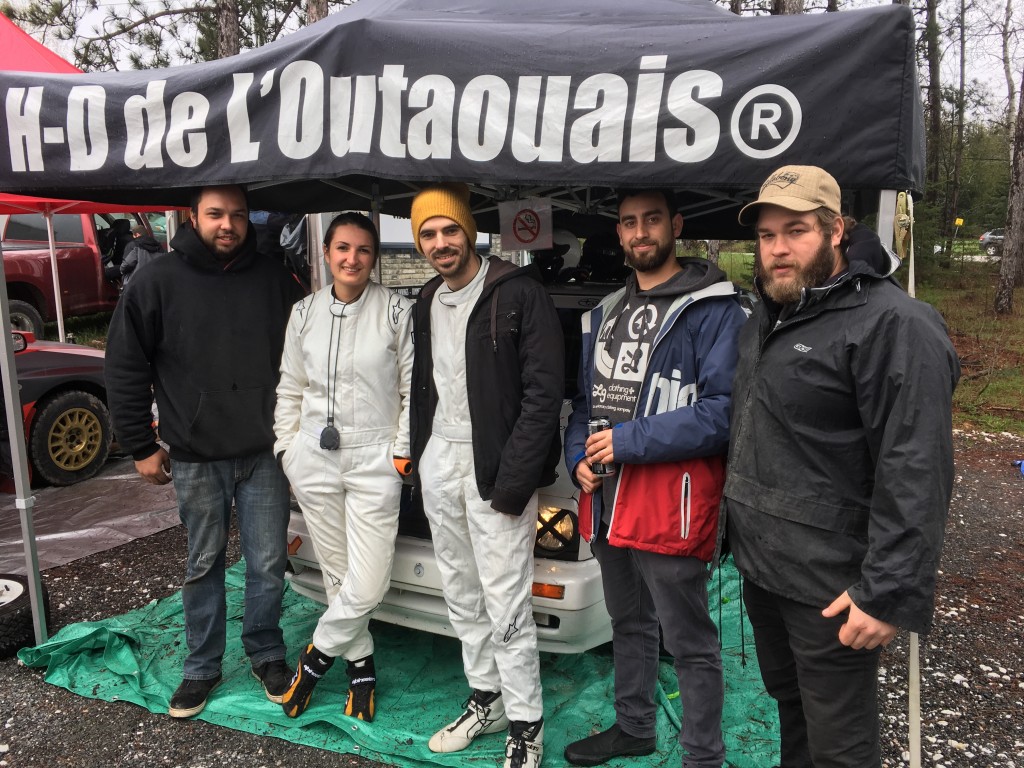 Looking back, Cliche sees how she might have done things differently on her entry into the sport.
"I would have volunteered first to learn how the sport works," said Cliche. "At Défi, I knew nothing. Knowing the flow of the day helps, knowing each part of the way rally works really helps. The sport has become a bigger passion for me; far more than I expected. Being able to tell others about it means the world to me."
The Lanark Highlands Forest Rally is the next round of the Ontario Performance Rally Championship, and takes place May 5, 2018, about an hour west of Ottawa.