Antoine L'Estage named to Canadian Motorsport Hall of Fame

Tuesday, June 7th, 2016
The 2016 Inductees to the Canadian Motorsport Hall of Fame have been announced, and include eight-time Canadian Rally Champion Antoine L'Estage. Although he competed as a privateer for most of his career, L'Estage has been the factory driver for Subaru Rally Team Canada since the start of 2015.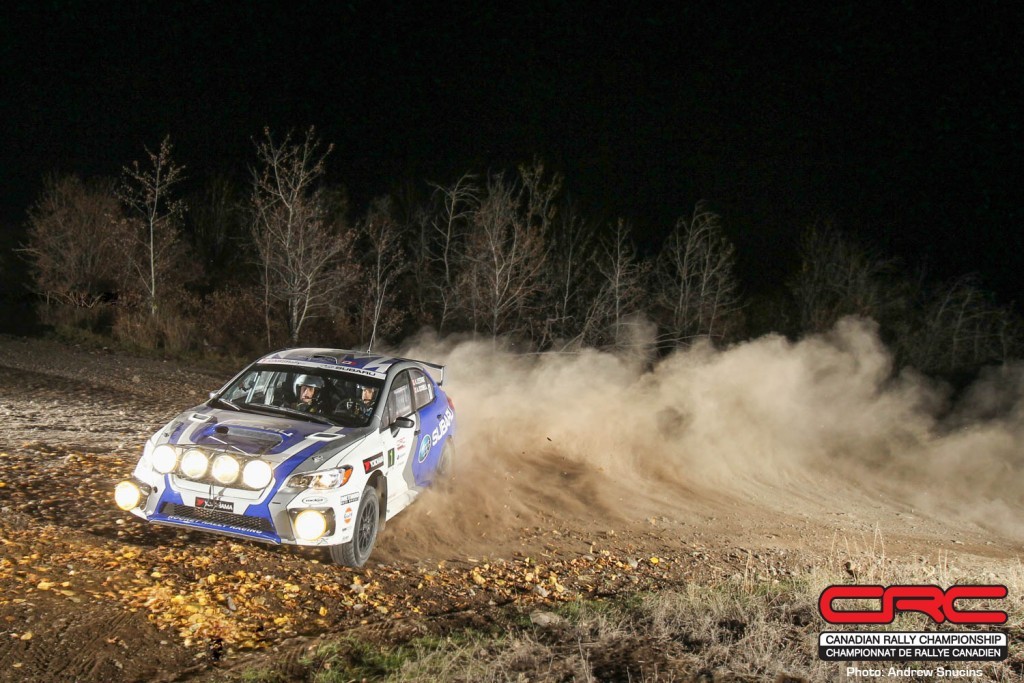 At the 2016 Rocky Mountain Rally, L'Estage set a new record for number of lifetime Canadian rally victories, at 44 events. L'Estage is also the one of only two drivers to win the Canadian, USA and North American titles all in the same year – a feat he accomplished in 2010.
"It's a great honour for me to be inducted into the Canadian Motorsport Hall of Fame," said L'Estage. "It's awesome to represent the CRC and the sport I love."
L'Estage got his start rallying by following in the family footsteps. His father, Jacques, was a regular competitor in the Canadian Rally Championship. In 1989, Jacques won the novice driver's title, and continued competing for well over a decade. As Antoine and his brother Mathieu grew up, they would go out driving at night on snowy streets, developing their skills. Both entered the sport as drivers, and Antoine's ability soon became apparent.
L'Estage moved into Open class with a former factory team Hyundai Elantra, then two generations of Tiburons. At the same time, he was also being mentored by John Buffum. The pair continued to work together when L'Estage moved to Mitsubishi, and while not so common a presence now that L'Estage drives for Subaru, the pair are still in touch – including after the Rocky Mountain Rally, when Antoine told Buffum that the former had surpassed the latter's overall record number of victories. Buffum now sits just behind L'Estage, with 43.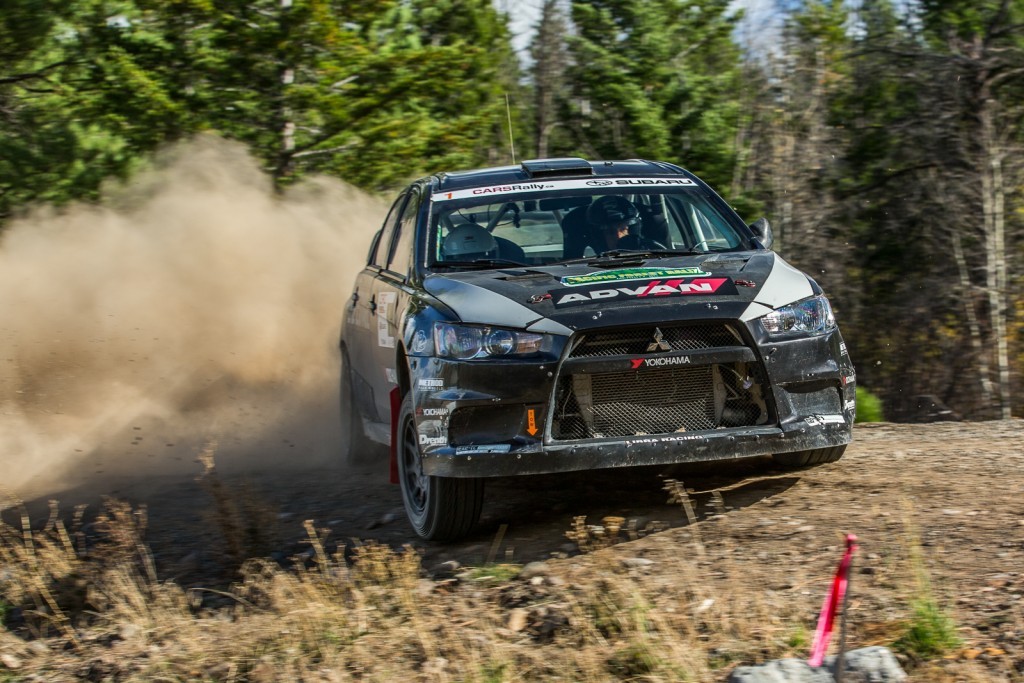 "Thank you to all of the people who have been involved throughout my career," said L'Estage. "From my dad and the rest of my family, John Buffum and Libra Racing, and of course all of my co-drivers who have called the notes.
"I'm very proud to have accomplished this while representing Subaru Rally Team Canada. The guys at Rocket Rally are great teammates and work hard to make sure we all succeed"
L'Estage continues to be the fastest driver in the Canadian Rally Championship. While a DNF at Rallye Perce Neige has him behind in the championship points standings, he has the speed and experience to gain ground on his rivals in a bid for another Canadian Rally Championship title.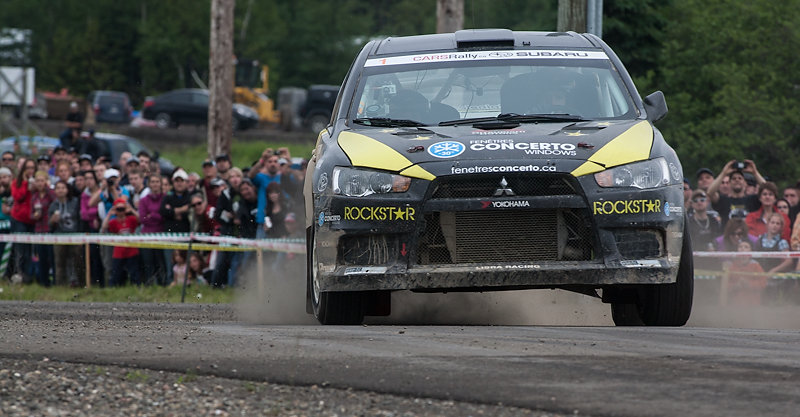 "I'm far from done racing," said L'Estage. "Press on!"
The induction ceremony will take place in Toronto, on October 22, 2016.