Trading Places starring Junnila and Grochowski

Monday, September 24th, 2018
Words by Dean Campbell, Photos by Dalton Legros @ChillSpecMedia
Familiar faces will be on opposite sides of a rally car this weekend at the Pacific Forest Rally. Shedding her role as co-driver, Leanne Junnila will be driving a production class Subaru while being co-driven by Eric Grochowski.
The two have a long history of success in Canadian rallying, but with Grochowski driving and Junnila calling the notes. The change was part of their common desire to expand their knowledge in rallying and grow their own abilities.
"This isn't the first time we've spoken about switching seats," said Grochowski. "It's long overdue though."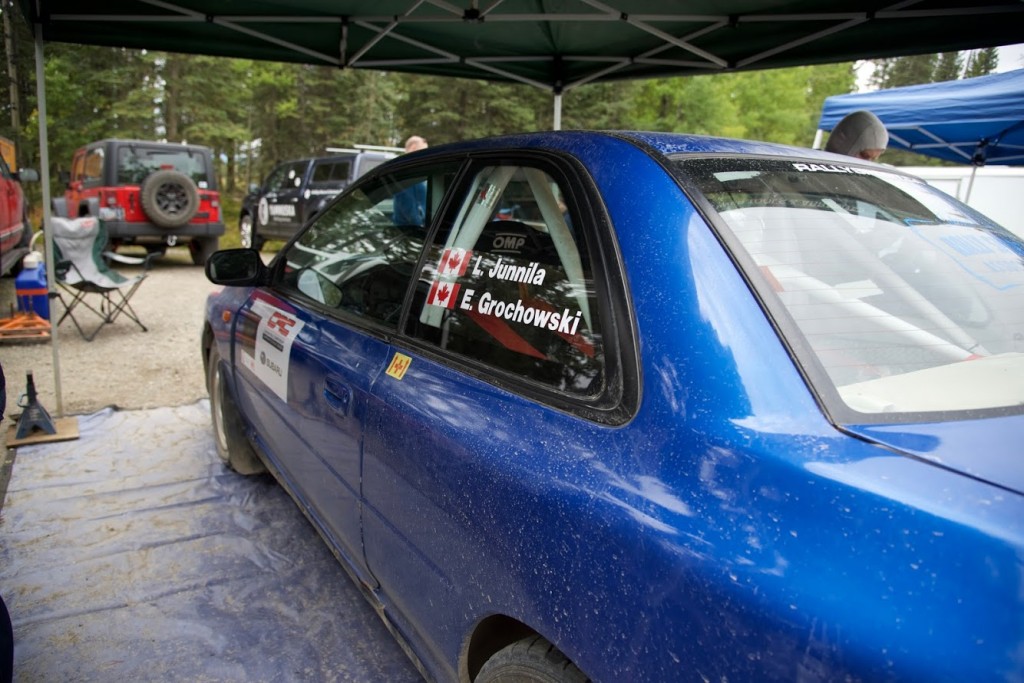 Part of the switch is the result of a shift in Junnila's rally plans for the season. After crashing at WRC Mexico, Junnila's driver Dave Wallingford was sidelined with a long recovery, leaving Junnila with an open calendar and no immediate plans. She travelled east to New Hampshire, on an invite from teammates at Team O'Neil Rally School.
"I spent two months at Team O'Neil to fill time after Dave Wallingford and I crashed in Mexico," said Junnila. "I did get some seat time and instruction, but there was also a lot of just moving cones and putting gas in cars."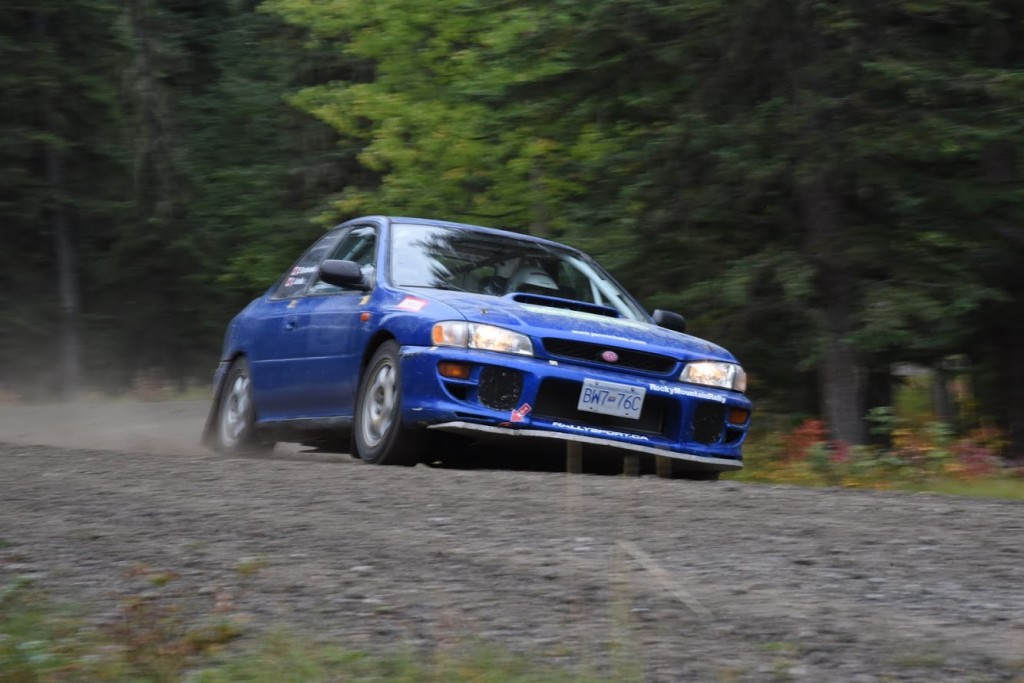 What time did get spent behind the wheel quickly began to reinforce new skills and also seemed like a great way to develop her knowledge of rally sport.
"I thought driving would make me a better co-driver," said Junnila. "I wanted to retain these skills, so doing a rally made sense."
The pair got hold of the Subaru through Jason Bailey and took part in a test day in September. The experience went well, but Junnila is still modest in her own expectations, dismissing the idea that she'll instantly be up to speed on the mountain roads outside of Merritt, BC.
"There will be a progression at the Pacific Forest Rally," said Junnila. "My first goal will be to get comfortable just operating the car. Once I do that, I can start thinking about lines and momentum."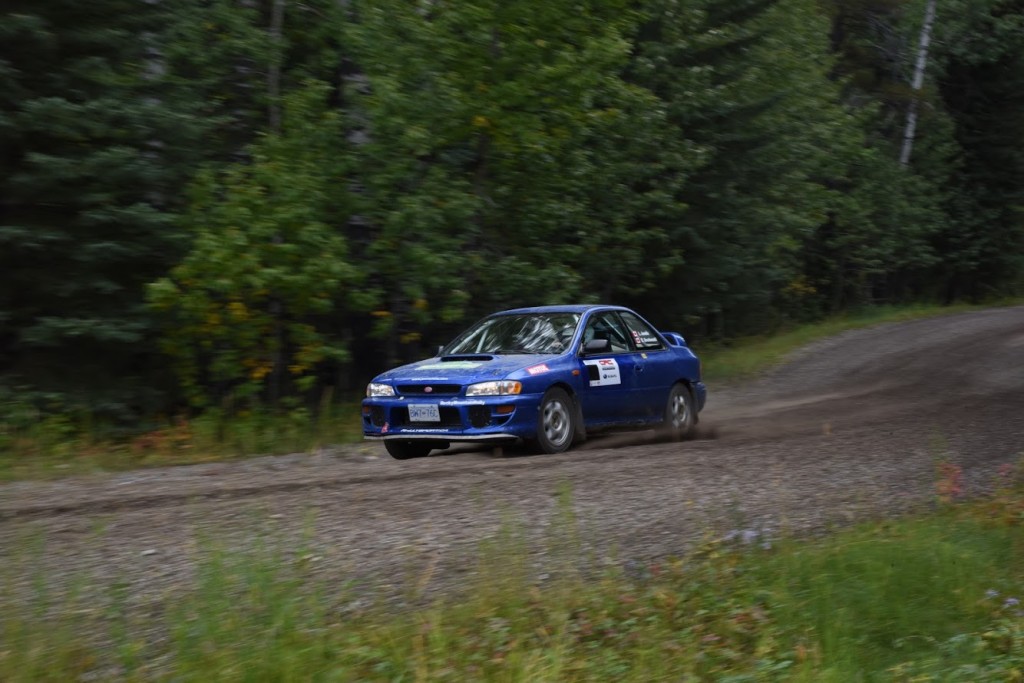 Some aspects of the switch will be easier than others. The pair will stick with the same note system they've developed over years together, recognizing they'll both know what the notes mean rather than trying to adopt or adapt another system. They've also spent much of the last two years running a car very similar to the Subaru they'll be driving this year. In other respects, there will be so much that is new to each of the pair.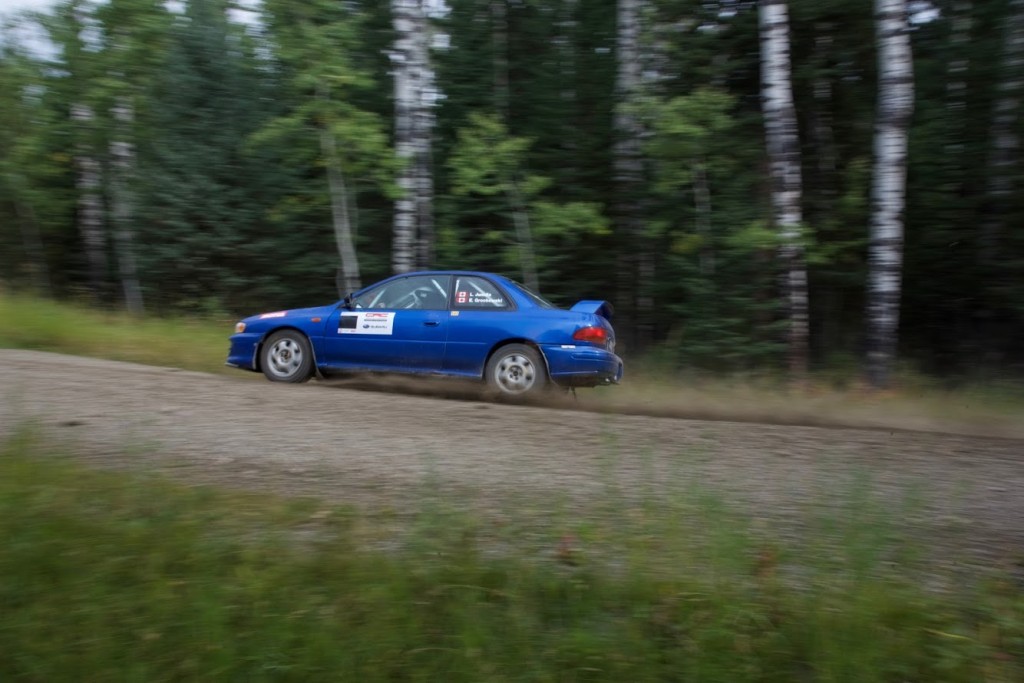 "We each will know the other's job this weekend," said Junnila. "But we don't really know our own."
"I'm trying not to get us penalties," said Eric.
"I'm trying to keep us on the road," said Leanne.
For the moment, there's no clear plan about how often the two will switch seats. Grochowski says that he's heard some people jumping to the conclusion that this might be permanent. Instead, the pair sees this as an open-ended situation – for the moment, a one off, but with the potential to repeat.
Both Junnila and Grochowski are excited for Helmer, a stage that has been a team favourite for years, where the downhill road allows a good driver to carry momentum and speed beyond what can be supplied by the engine.
"I don't know if the stages I loved as a co-driver are as fun from the driver's seat," said Junnila.
The pair have a lot of people to thank for making this happen, including Jason Bailey, Dave Wallingford and the teammates at O'Neil's.
You can find out more about how Junnila and Grochowski do at the Pacific Forest Rally by following news here, as well as through the CRC Facebook, Instagram, and Twitter accounts.