TEST Racing steps to the front

Thursday, February 1st, 2018
Words by Dean Campbell, Photos by Dean Campbell, Jason Nugent, Gabrièle Roy.
Mathieu Dubé built his first two rally cars when he was 16 years old – a BMW for himself, and a VW for a friend. In the 15 years since, Dubé has built up TEST Racing through building approximately 40 cars. The team will field five cars at Rallye Perce Neige this weekend, in Maniwaki, Quebec.
The biggest excitement is centred around the battle between Karel Carré and co-driver Samuel Joyal, and their fathers, Bruno Carré and Yvan Joyal. Both teams will be in cars built and prepared to nearly identical specifications by TEST Racing.
"Bruno tells us he thinks Karel will be faster," said Gabriele Roy, Communications Director for the team. "But that Bruno will be smarter."
The older Carré and Joyal team had just one test of the car prior to the event, but is no stranger to Subarus, having won the Rallye Perce Neige while driving one in 2010.
Also backed by TEST Racing is Simon Vincent, who will be co-driven by Hubert Gaudreau. Vincent worked to win recent regional and national titles as a novice, and has a reputation for conservative and consistent driving. This year, Roy says that their approach will be different.
"The focus for Simon this year is to go faster on pace, and to think less about the championship."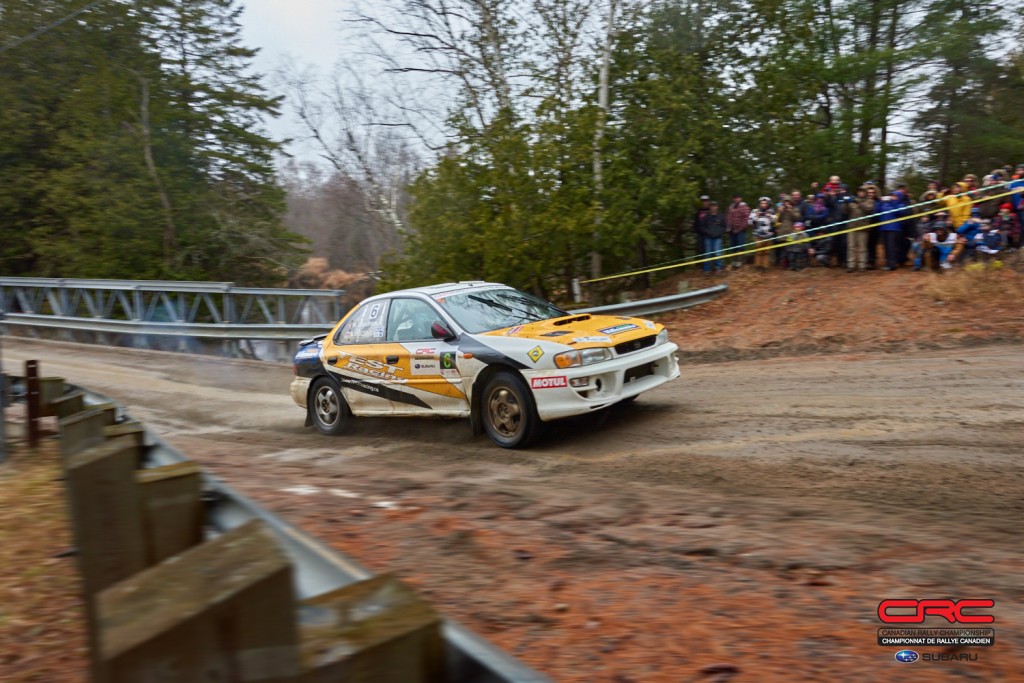 Finding speed is no small task, and can lead to mistakes with mechanical consequences. Thankfully, TEST Racing will come prepared, with enough parts to rebuild two whole cars. Parts that are known to take abuse are brought in bigger numbers.
"That's part of why so many teams come to us when they need help," said Roy. "They know we will probably have the part, and we'll help if we can."
TEST Racing is located in the Eastern Townships location of Cowansville, Quebec, roughly halfway between Montreal and Sherbrooke. Dubé has built a reputation as a perfectionist and works hard to ensure everyone and everything arrives at the rally ready to race, even if he's the one short on sleep.
The team will also be looking after Mathieu Dupelle and co-driver Francis Paquet, who have competed regionally in Quebec. The fifth car in TEST Racing's service pavilion will be piloted by Marc-André Brisebois and Marie France Desmarais. This is the first stage rally for Brisebois, whose day job is as a stunt driver.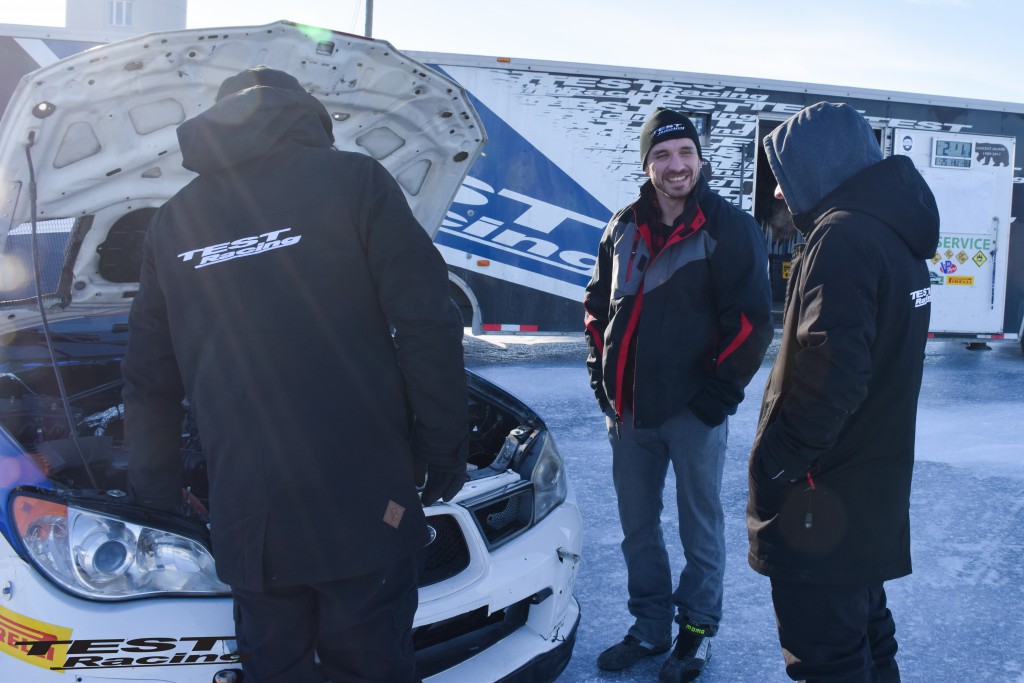 TEST Racing impressed many last year when the team provided a car and support for Oliver Solberg – son of WRC Champion Petter – at the Grand Prix Trois Rivieres for a taste of rallycross.
Managing all of these teams and cars takes the right focus and the right support crew. TEST Racing keeps a focus on reliability to make sure as many cars get to the finish as possible, and build speed on top through in-house engine building and testing. About 10 service crew will be on hand for Perce Neige, plus a couple of more from the Vincent team.
The team have big ambitions for the future and are working on a new package set to be revealed in 2019, but first, there's a season of the Canadian Rally Championship to get through.
"Karel will focus on events in Eastern Canada, while Simon will pick and choose events to suit his objective," said Roy. No word on Bruno Carré's plans yet.