Rallye Baie des Chaleurs boasts strong entry list

Friday, July 1st, 2016
Nearly 40 teams are set to take the start of the 2016 Rallye Baie-des-Chaleurs. Held in the scenic seaside town of New Richmond, Quebec, the Rallye Baie boasts 200kms of stages that will demand the utmost of teams.
Championship leader Maxime Labrie will hope to hold off those charging to catch up in the points standings, and it will be no easy task. Antoine L'Estage and Darren Garrod of Subaru Rally Team Canada rebounded from technical problems at the first event of the year by winning the Rocky Mountain Rally in June. Ranked second in the championship points, the pair could take over the lead with a strong performance at Baie.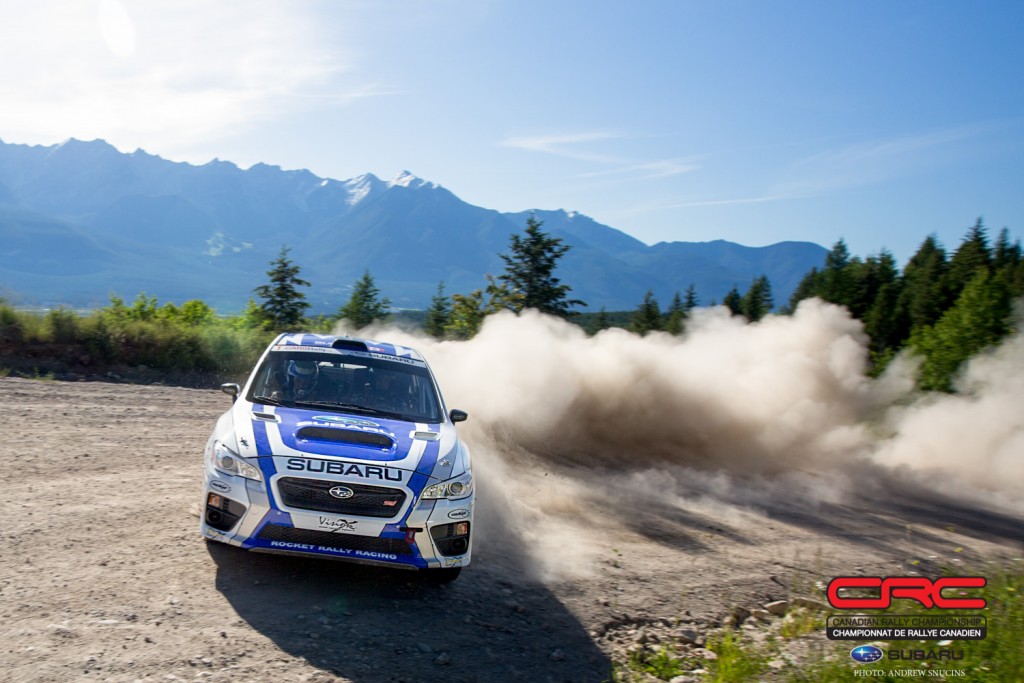 Joel Levac and Stephanie Lewis have done extremely well at Baie in the past, but were unable to finish the Rocky Mountain Rally. Jean-Sebastien Besner and Yvan Joyal opted not to make the trip west to contest Rocky, but are experienced with the Quebec events and sure to be a podium contender.
From the west, Boris Djordjevic and John Hall will threaten for a podium finish and valuable championship points. They represent the sharp point of a large arrow from west to east that includes the likes of Dave Nickel, Wim van der Poel, Trevor Harding, Justin Bayliff and many others.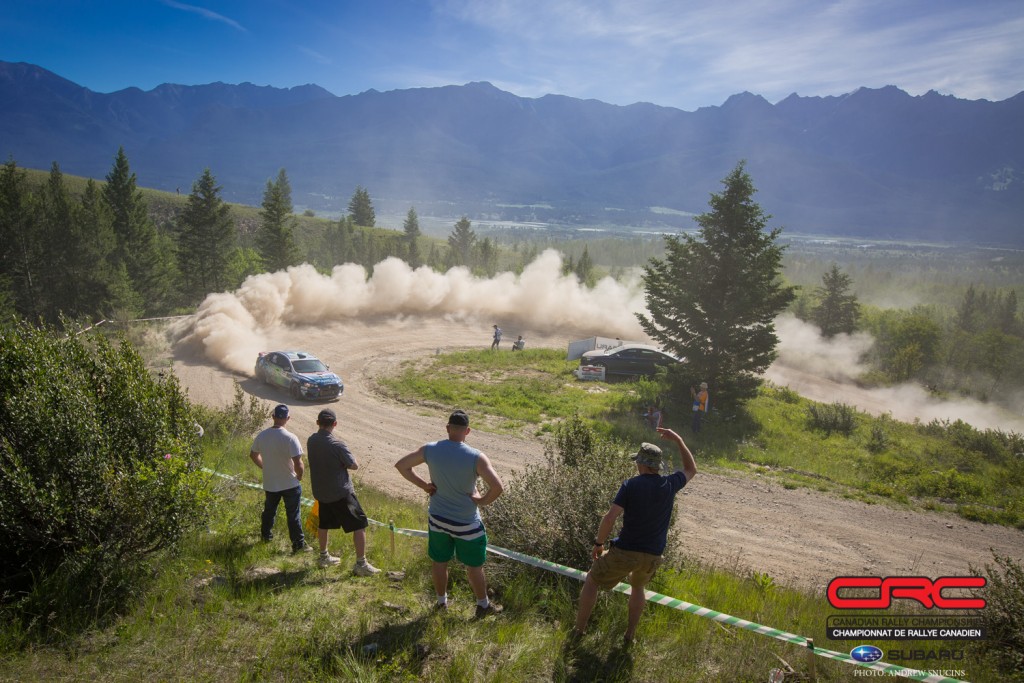 The two wheel drive competition at Baie is expected to be fierce. Simon Dube will be joined by Aaron Crescenti and the pair do very well on the tight and technical sections of the rally. As always, they'll have their biggest challenge in Chris Greenhouse and Brian Johnson. The Americans have a more powerful car that gives them a leg up in the more open section of roads. Greenhouse has also been working to develop his driving skills to be even quicker when the road turns more difficult.
Graham Bruce and Martin Burnley are coming east with their Porsche 911, while Mal Swann and Martin Cadieux will travel from their homes in the maritimes with their Mazda RX-7. Local driver David St. Pierre can't be discounted either. He has known to run exceptionally fast in his Nissan Sentra, but needs to find some reliability to be able to make it to the finish.
Rallye Baie has teamed with the NACAM championship in an attempt to draw more entries to the rally. Two teams from Mexico have entered and could prove to be spoilers for the final podium positions. Ricardo Trivino and co-driver Marco Hernandez as well as Pancho Name and co-driver Armando Zapata will enter in a pair of Mitsubishis, but with no experience on the Baie roads, their efforts will depend heavily on their ability to write good pacenotes.
Trivino won the 2011 Carerra Panamerica, and finished 7th in the 2012 PWRC standings, including a fourth place in Germany, driving a Subaru.
The roads at Rallye Baie are known for their tight and technical sections as much as their wide open fast straights. Traction is especially important when driving from a fast section into a slower technical section. Roads for competitor recce are dry, but with 20mm of rain in the forecast for Saturday, grip levels could change dramatically.
The Rallye Baie is known for the large crowds that come to spectate at the Camp Brulé hairpin, and the infamous Rang 5 jump. Access to stages is easy with a spectator guide, and fans can get easy access to teams in the service park throughout the event. For those spectating from home, be sure to follow @CRCRally on both Instagram and Twitter, and find us on Facebook to see photos, videos and updates from the event.