Nicholas Spencer : 2018 Production 4WD Class Driver's Champion

Monday, January 14th, 2019
Words by Dean Campbell, Photos by Andrew Snucins and Dean Campbell
Nicholas Spencer was standing in line at Tim Horton's in Merritt, BC, during the 2012 Pacific Forest Rally when something caught his eye. He turned to look and sure enough, one of his rally heroes was sitting, drinking a coffee.
Spencer knew of Pat Richard and his sister Nathalie. Like the brother sister team, Spencer had grown up in Nova Scotia and felt a bit star struck seeing a down home legend sitting there in the same coffee shop.
"I went up to him and asked him if I could ask him a few questions," said Spencer, who was trying his hand at driving at PFR as his first national event. Richard agreed, having nothing to do while his team worked to get his car ready for the next set of stages.
"Some of the pointers he gave me back then really helped me to have fun and to finish well," said Spencer, the 2018 Production 4WD Class champion. "I still tell myself most of this stuff before I start a stage."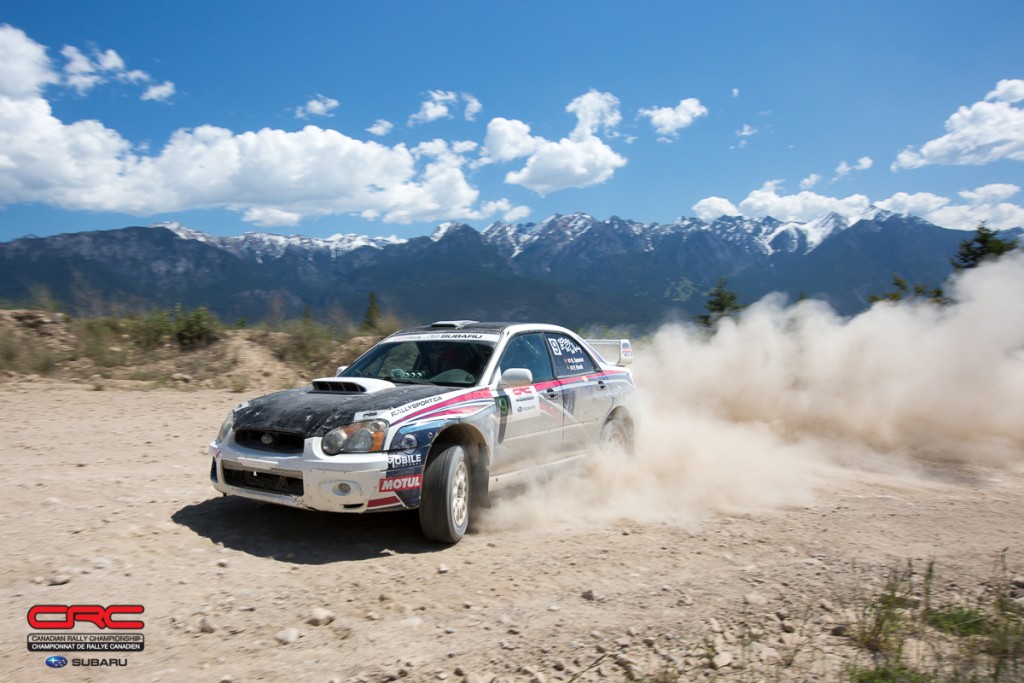 "'Learn to left foot brake, trust the notes, use all of the road, look far ahead,' were some of the things he said that I still think about today," said Spencer.
Richard also dispensed a couple other pieces of advice. He told Spencer not to slide too sideways if you want to go fast – "that's just for the fans" – and that to learn the limits, go deeper and deeper into a corner until you put a wheel off, then back off just a bit.
"In my mind, Pat's a superstar so to sit down with him was incredible," said Spencer.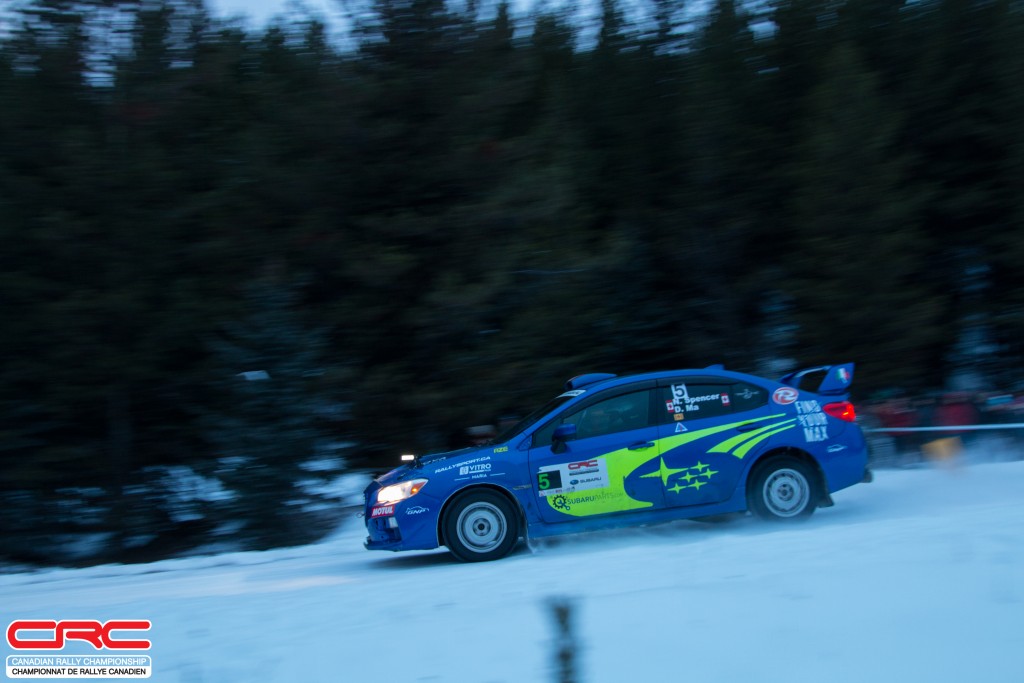 Having moved west to the Rocky Mountains to Crowsnest Pass, Spencer had started his own rally career in 2010 volunteering as a medic at Rocky Mountain Rally, putting his First Responder experience to work.
A little while later, Spencer met Taylor Nelson during an autocross event and the two started talking rally. Nelson offered to support Spencer if he wanted to get started. Not long after, Spencer got his hands on a right-hand drive Impreza in a trade for a dirt bike. Spencer and a friend put the car into rally shape, building the cage themselves. PFR 2012 was their debut event as a team, finishing 13th in the Merritt by Night regional rally, and 14th in the Helmer by Day regional.
At the same event, Spencer met Azam Deen. The pair developed a friendship, and within a few years, Deen was looking to get rid of his Subaru rally car. The two worked out a deal, with Spencer trading his Impreza and cash for Deen's car, a newer Subaru.
Spencer managed to earn his first national podium in that car, at the Rocky Mountain Rally where he ran a special livery. Princess stickers ran all down the side of the car thanks to his daughter.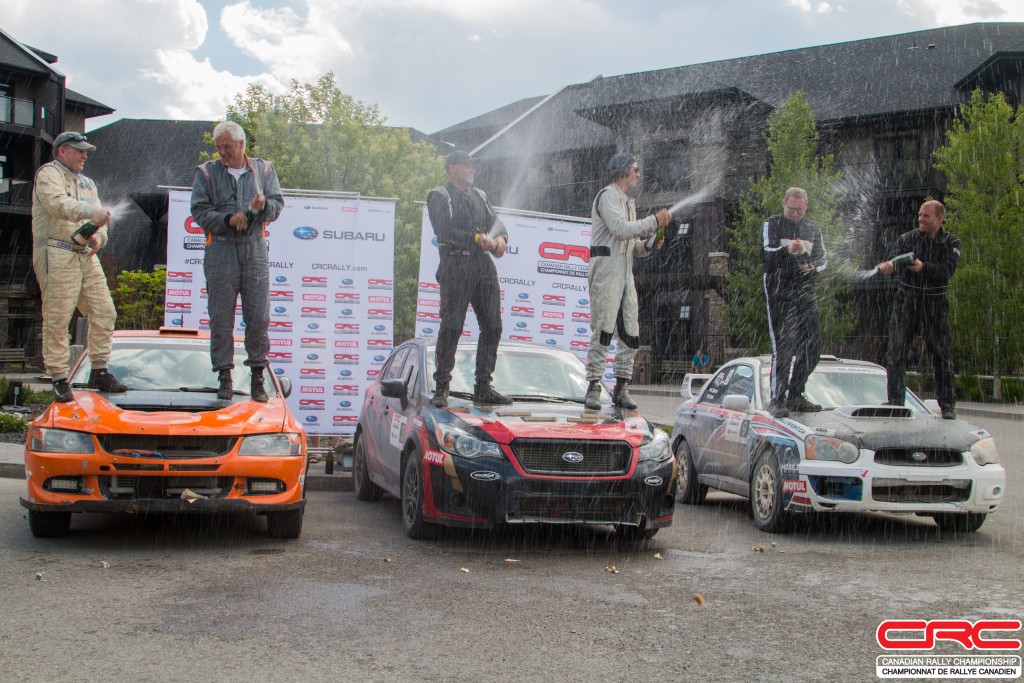 One more trade of car has moved Spencer and co-driver David Ma into a 2015 Subaru STI. The move was driven thanks to contingency money in the US that required competitors to use a newer chassis to be eligible. In some respects, the car has been a step back.
"When I got it, it still had the back-up camera and air conditioning," said Spencer. "I really had to build the rest of it. I've done well in it, but it's a bit down on power and a little heavy compared to some of my competition.
"Anything I do to the car at this point will push it into Open Class in Canada."
Spencer has been a strong advocate for Production 4WD Class, having started out in Open before switching to the more restricted showroom-based division.
"It's a great way to get into the sport at a more affordable level than Open Class," said Spencer.
The tighter rules also tend to keep equipment on a more level playing field, leaving victory up to the driver and co-driver combination.
"We've had some great battles over the years," reflected Spencer. "We started off competing against guys like Stu Ford and Wim van der Poel, and it was so tight that you just couldn't afford to make a mistake if you wanted to win.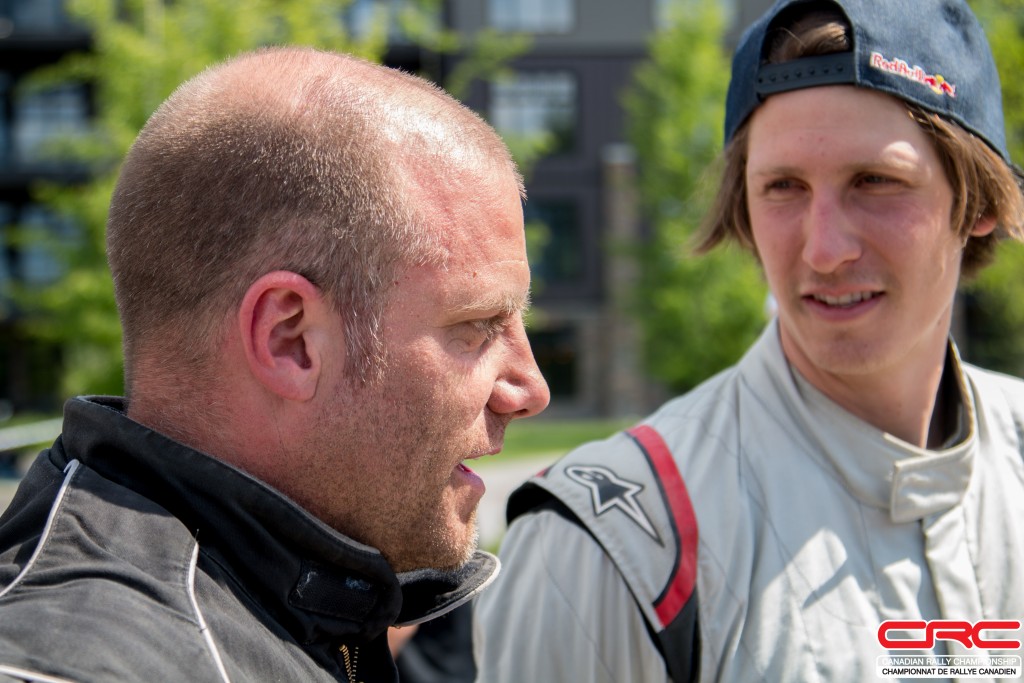 "Then Leo came out and beat us for a while. Now I've been competing against Nicolas Laverdiere from Quebec and it's been such a good battle."
Competitors on the stages, Spencer and Laverdiere have a good friendship. Spencer buys supplies from Laverdiere's business – "I want him to have the money to keep racing," said Spencer. The two have spoken about the shift from Production 4WD to Open Class and are making the move at the same time.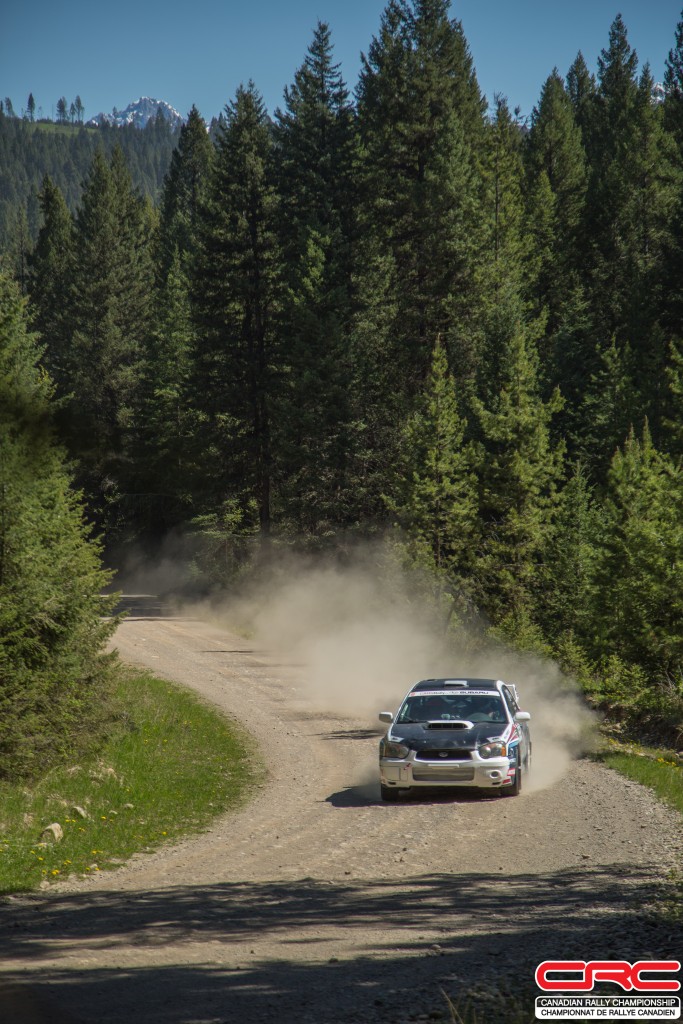 Throughout his time in the sport, Spencer has been well aware of all the support he's been shown and that support goes both ways. He's taking much of the 2019 season off in part to improve the car, but mostly to spend time with his family.
"The last five years my family has really backed me," said Spencer. "There's been times where it's a bit like my wife has been a single mom. I want to spend time with her and with my kids."
2018 served up a real challenge, when in the spring, Spencer's race trailer was stolen. He had just spent a lot of time and money to replace all of his spare parts package – the new car isn't compatible with the parts from his previous car.
"Having it all stolen was just a huge setback," said Spencer.
Spencer and Ma will still be around at select western events, working on their recce and notes, cheering on friends and perhaps helping out the volunteers who have made it possible for Spencer to race. He'll also be looking to bring his family along.
"Rally certainly can be a family sport, but it needs to be done right," said Spencer. He's credited his father-in-law for a lot of help over the years as well, recognizing it's time to repay the support he's enjoyed to now. He'll spend more time at the family home in Crowsnest Pass, still travelling down to Lethbridge to work his day job in the fire service.
Be sure to follow the Canadian Rally Championship on Facebook, Instagram, and Twitter, and get ready for the start of the 2019 season, Rallye Perce Neige, February 1-2, in Maniwaki, Quebec.