McKenna and Jordan lead day one at Rallye Défi

Friday, September 8th, 2017
Photos by: Jason Nugent
Barry McKenna and Leon Jordan capitalized on a strong start at the Rallye Defi to take the lead at the end of the first day of racing, during their first event in Canada. Leading by one minute, 18 seconds at the end of the first day, McKenna and Jordan will now have to hold off charging rivals if they are to maintain their lead through the final day of the rally, on Saturday.
"Conditions are rough today, so we've had to balance speed against being careful," said McKenna, who recently moved from driving a MkII Ford Escort to a new R5 Fiesta from M-Sport.
McKenna and Jordan have competed at a variety of US events, hailing from New York. Their pace is similar to that of L'Estage, but the pair have never raced here in Canada. Aiming to beat L'Estage at the Canadian's home event will take all the speed and talent that McKenna and Jordan can muster.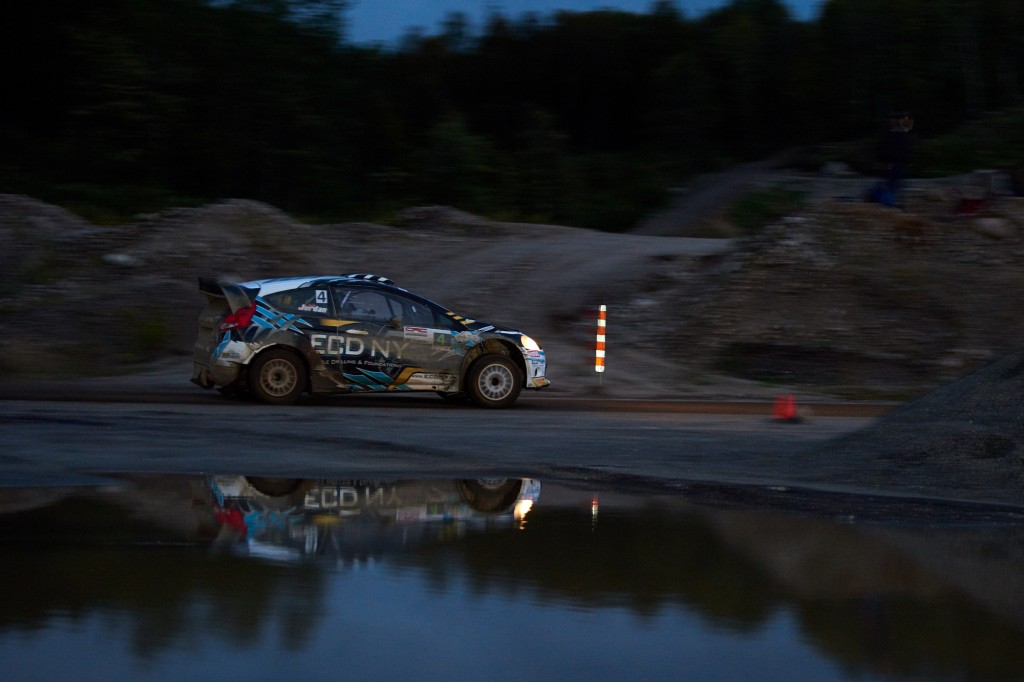 Antoine L'Estage and Alan Ockwell suffered mechanical problems on the second stage of the day, losing over a minute to brake issues and a flat tire.
"It's tough to lose so much time so early at this rally," said L'Estage, who is in second place at the end of the first day. "There are some long stages tomorrow, but now we will have to push really hard to try to make up time.
"I've won this event eight times, but the last two years I've had bad luck here. Hopefully I can change that in 2017."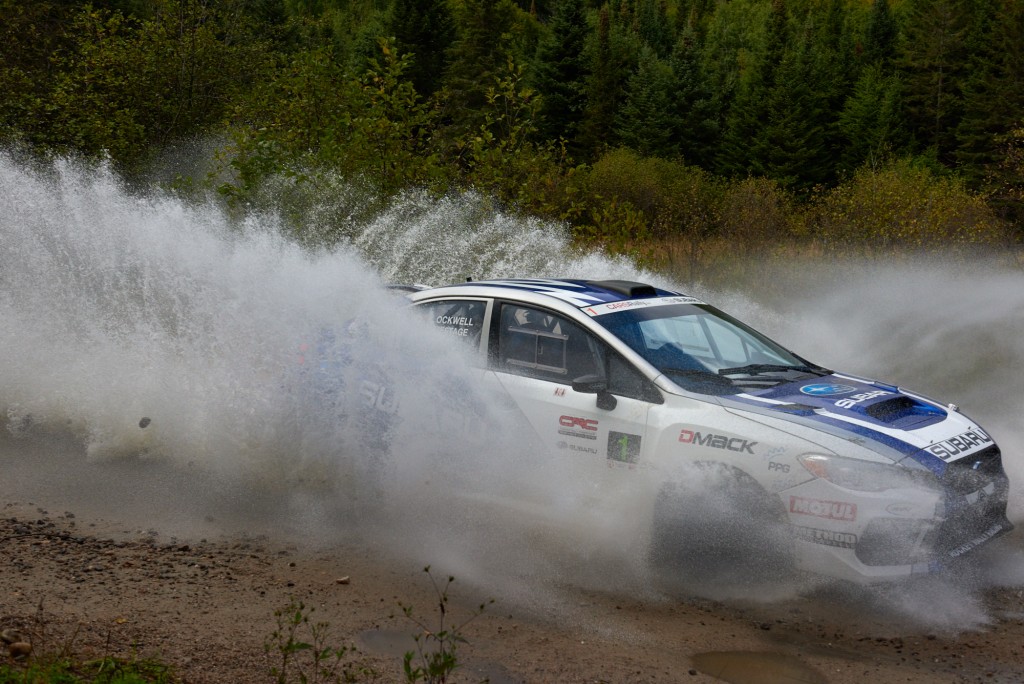 Brandon Semenuk and John Hall have come to this event with different levels of experience. Hall has competed here many times before, but this is Semenuk's first try at the Rallye Défi.
"My goal here is really to try to learn the roads, and get that knowledge of the event so I can be faster in the future here," said Semenuk. "I don't think I can catch the guys up front, but it would be great to hold our third place."
The pair will have to hold off Production class leaders Leo Urlichich and Alex Kihurani, who sit 18 seconds back. Urlichich might have been even closer were it not for a poor tire choice on the opening stages that left the team hunting for grip. Winners of the 2016 edition, Marc Bourassa and Daniel Paquette round out the top five.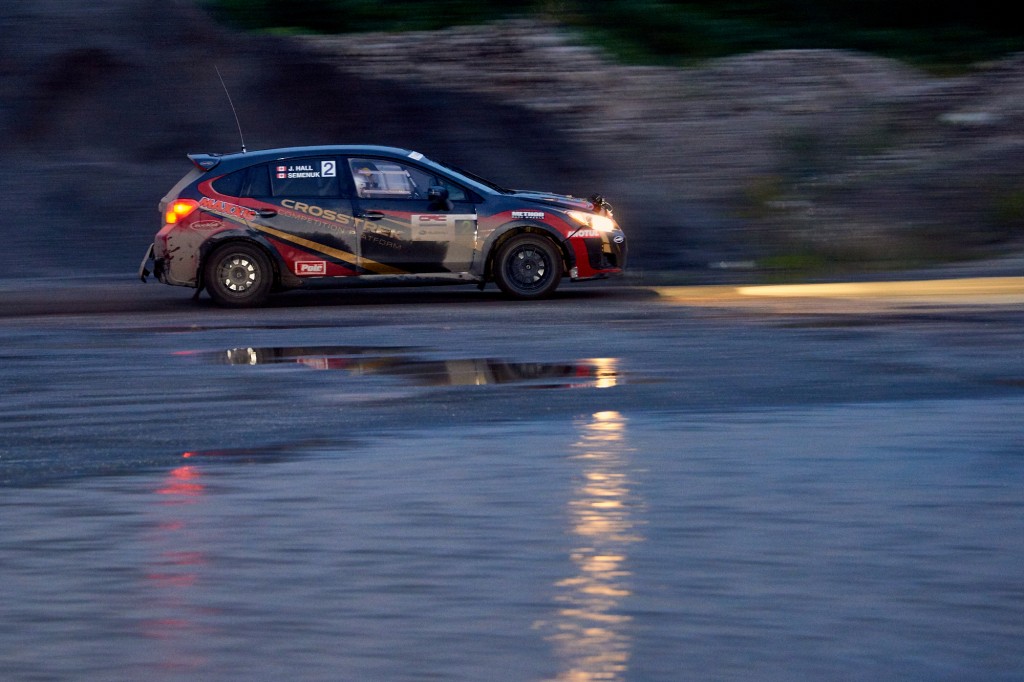 Dave Wallingford and Leanne Junnila opened up a lead of a minute and a half over Jason Bailey and Chris Kremer.
"Our day has gone pretty well so far," said Wallingford after the opening two stages. "We have to be careful because there are some pretty big rocks, but we didn't have any trouble."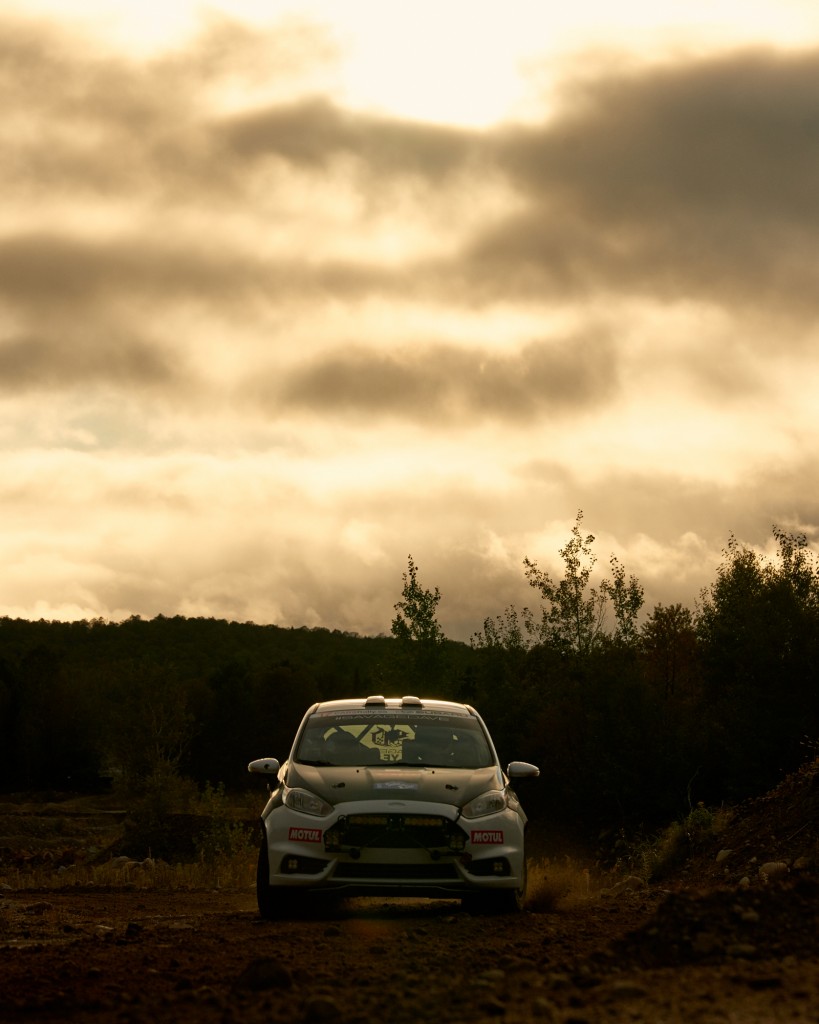 Meanwhile Bailey and Kremer did not fare so well, fighting for grip, and having a few close calls that cost the team time.
2017 marks the 25th edition of the Rallye Défi. Spanning two days, the rally runs over 200km of stages, and has roots reaching back to the only WRC event held in Quebec, the Criterium du Quebec. Now, the event marks the fourth round in the seven event Canadian Rally Championship season.