LEVAC DOMINATES CANADIAN RALLY RETURN TO ACTION

Monday, July 5th, 2021
The Canadian Rally Championship returned to action again this past weekend in New Richmond, Quebec at Rallye Baie-des-Chaleurs. Kicking off the 2021 championship season, 20 teams descended on the Gaspé Peninsula, eager to get back to action after a long hiatus.
Quebec's Joel Levac and Laurence-Fanny L'Estage dominated from the start in their World Rally-spec MINI Countryman. Despite nursing some small technical problems, the team set commanding times throughout the day, winning ten out of 11 stages to claim the win.
"We had lots of challenges today," said Levac, "We pushed and had some little issues then came back, fixed everything and went flat-out after. It was a beautiful weekend, and the event was perfect. It's nice to be back to normal life and back in the car."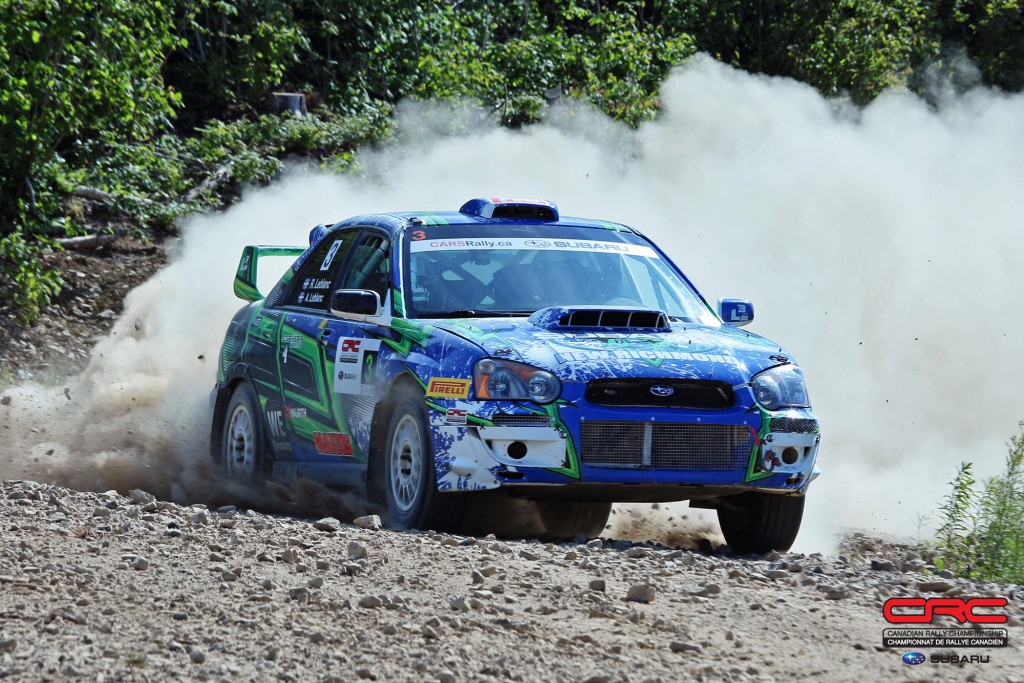 Maxime Labrie and Anik Barette were the early challengers for the podium, but retired from the event after four stages, promoting the hard-charging André and René Leblanc. They took the lead briefly on Stage 6 when Levac stumbled but held on for a solid second place finish in their Subaru WRX STI.
"Pretty good day for us," said André Leblanc. "When Joel Levac shows up to an event, second place is kind of the best place we can hope for. Unfortunately, our friend Maxime Labrie went out but we took second from there and we just improved our times, so I'm very happy with the day."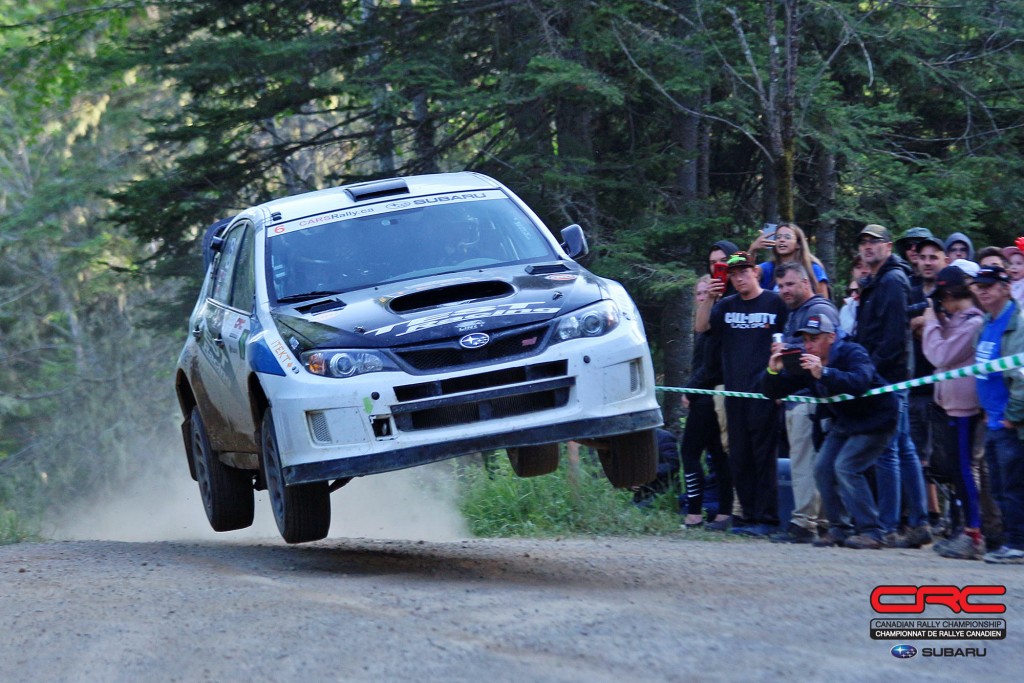 Jérome Mailloux and Philippe Poirier overcame flat tires to take the third step on the podium in their Subaru.
"We are very happy," said Mailloux, "We took it as it came and got into our rhythm with no major issues. I still have work to do to get more comfortable in the car and with the notes to get faster. In certain section I know I can go faster and have more confidence in the notes to perform better in years to come."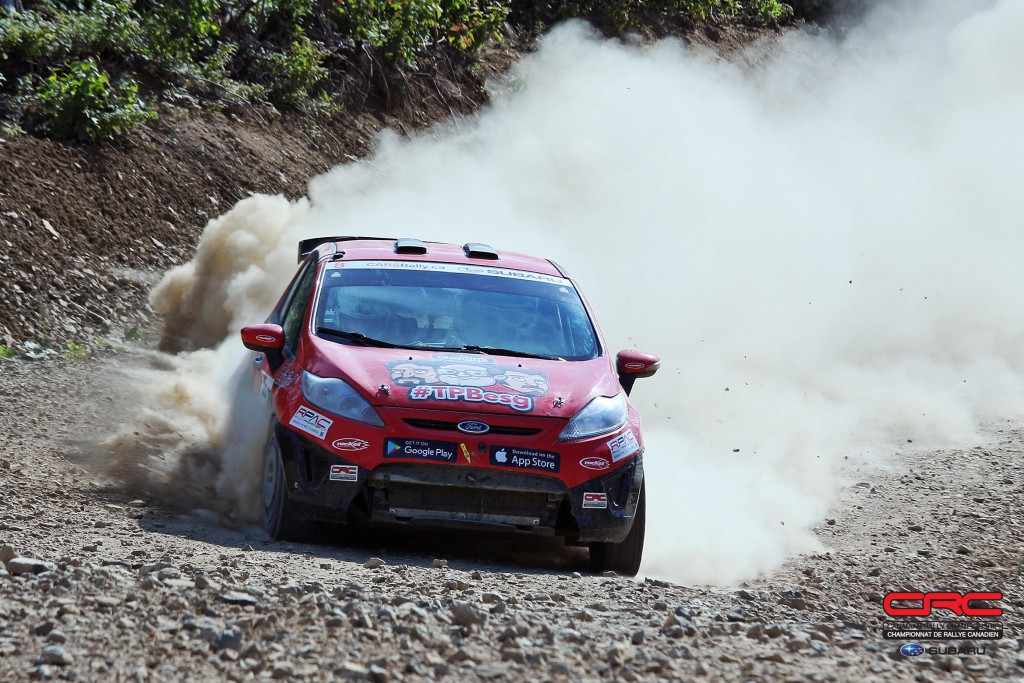 A big battle in two wheel drive fizzled early when Nicolas Laverdière crashed out in his new Fiesta, and Mathieu Leblanc suffered overheating issues in his Civic. But Jason Bailey and Shane Petersen from British Columbia drove their Fiesta R2 to a top-five overall position, winning the two-wheel drive class.
"We had our fair share of moments this weekend but we got away with them," laughed Bailey. "I don't know where we ended up overall but we won two-wheel drive and that's what matters; that's what we came here for."
The 2021 Canadian Rally Championship continues with six more rounds this year, continuing in September at Rallye Defi in Montpellier, Quebec, and finishes in December in British Columbia.
Photo credit Maxime Poirier