Levac and Lewis lead Rallye Defi to end Day One

Friday, September 7th, 2018
Words by Dean Campbell, Photos by Jason Nugent.
Joel Levac and Stephanie Lewis won every stage on the first day of Rallye Défi to finish the day with a two minute, six second lead. The pair had no difficulties through today's seven stages and have set the pace to beat.
"Today went well for us," said Levac. "We didn't have any problems, the notes were good, and the car was fast and strong on the rough stages this morning."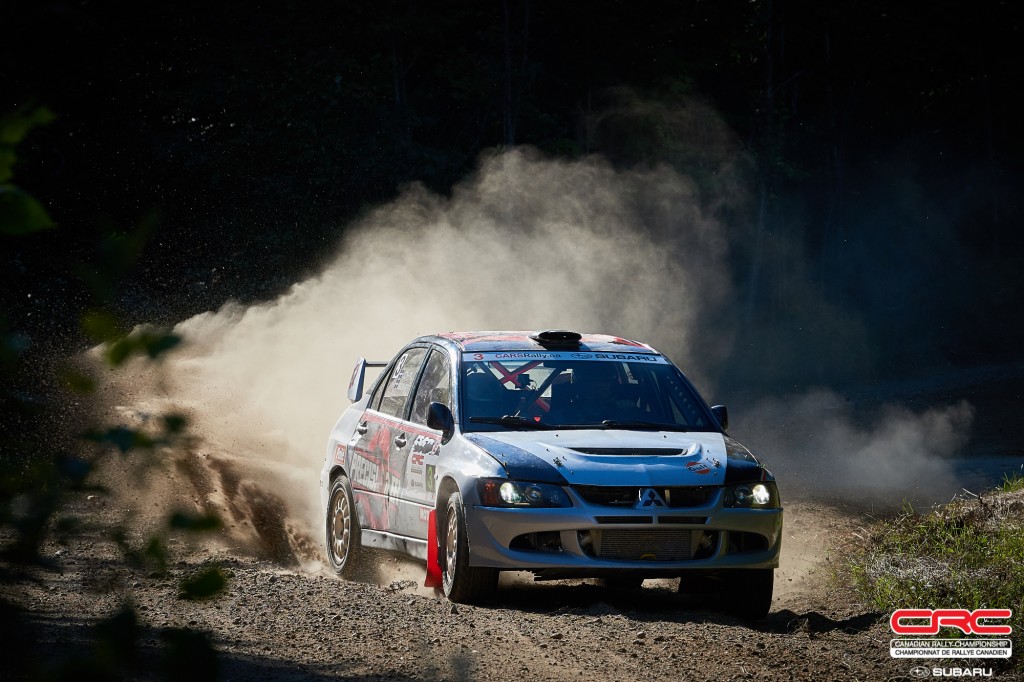 The battle for second overall was exceptionally tight through the first two stages. Less than three seconds split second placed Jean-Sebastian Besner and Yvan Joyal from third placed Simon Vincent and Hubert Gaudreau after 35km of stages. By the end of the day, that margin opened up to 22 seconds, but there's sure to be continued battle tomorrow.
"We're having some kind of engine problem," said Besner. "The car is burning some oil, and we're not sure where the problem is right now."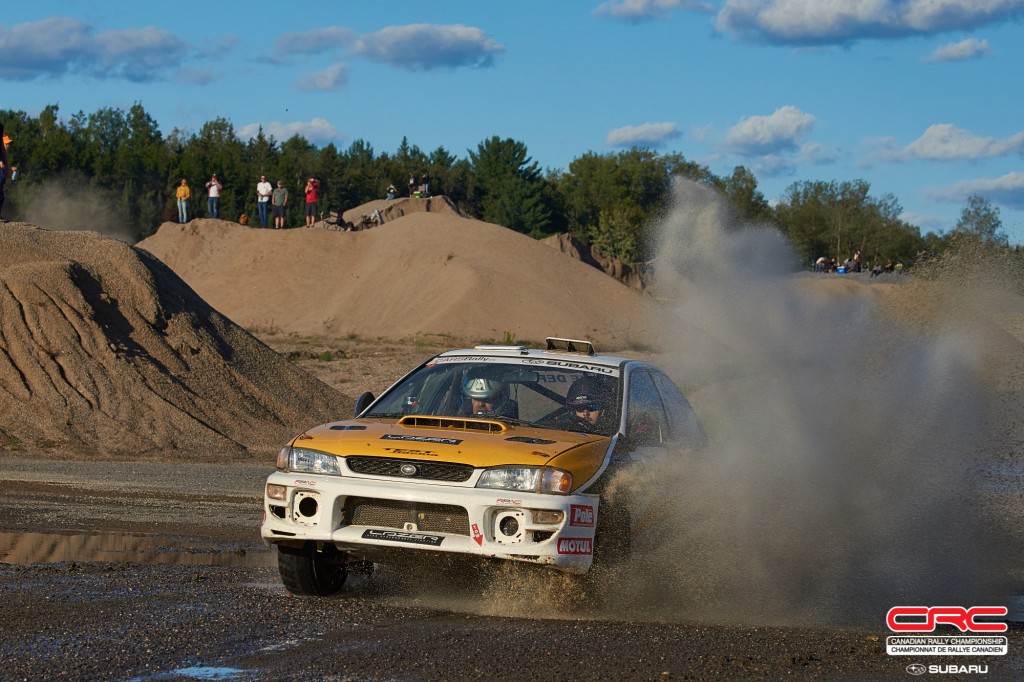 However, Vincent and Gaudreau said they feel like their car lost power after the first two stages, where the pair set a blistering place. The pair are most concerned with beating out their championship rivals Karel Carré and Samuel Joyal.
"It's maybe a small boost leak, but I am sure the TEST Racing team will get it all ready for the morning," said Vincent. "The main thing is to try to stay ahead of Karel so we can keep the championship."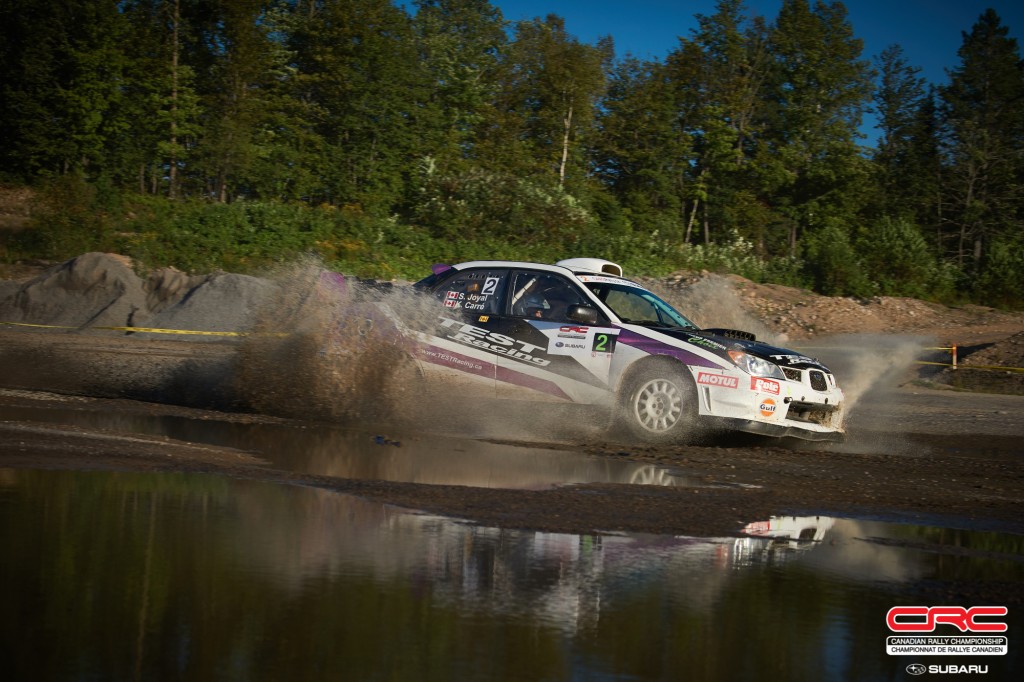 Carré and Joyal had difficulties with a new sequential gearbox. Occasionally the car would pop out of gear in a corner, and the team lost time with that issue. They also suffered a flat near the end of the second stage, losing about 10 seconds.
"Things went well today," said Joyal. "We lost time to start the day, but made up about 30 seconds on Simon and Hubert later in the day. I think with the long stages tomorrow, we are in a good position."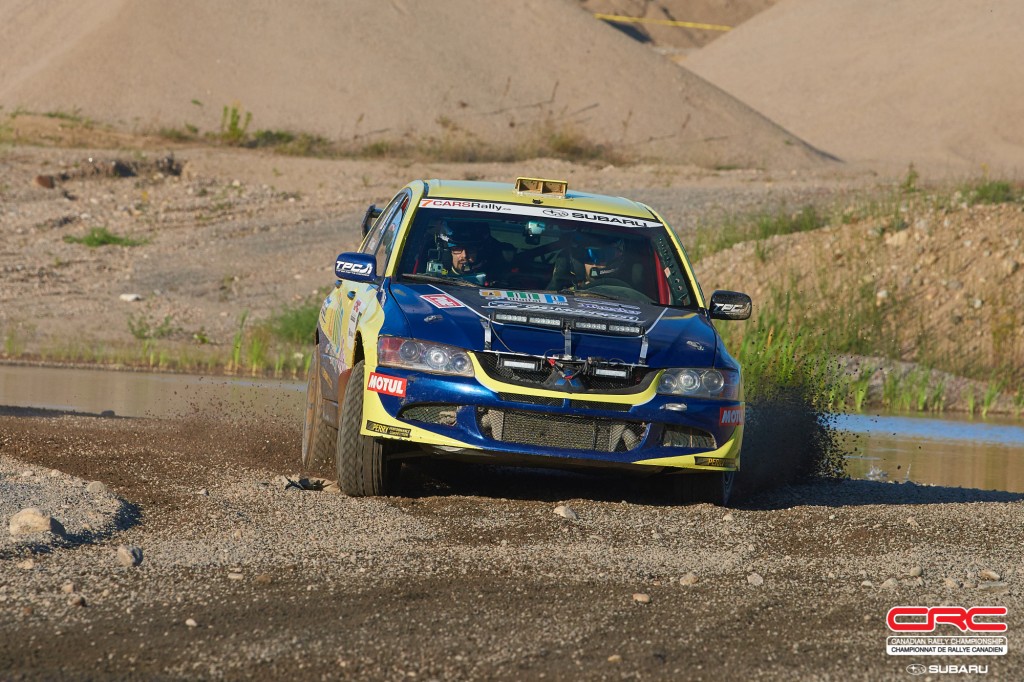 Nicolas Laverdiere and Vincent Trudel are holding fifth place, and as the only Production 4WD car, are set to take key points in the championship standings.
Mathieu Leblanc and Éric Dubé have shown excellent pace through the first seven stages of the rally, and lead the 2WD class at the end of the day. They have a 32 second lead over Wim van der Poel and Bryan Lord, who have vowed to press a hard chase tomorrow to make up ground.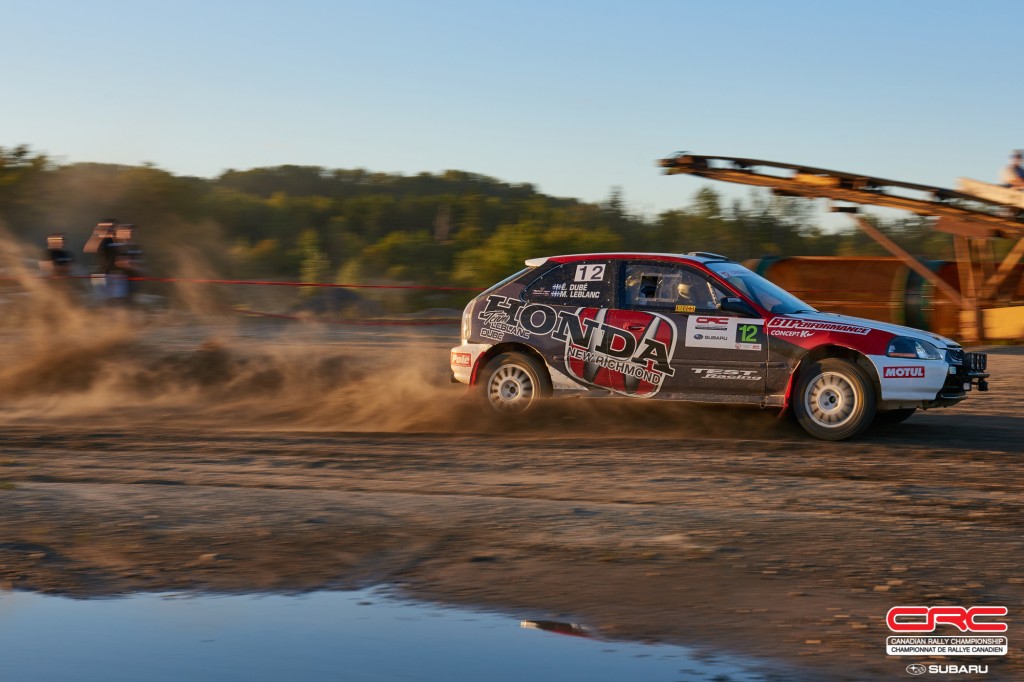 The Rallye Defi continues tomorrow with another 14 stages, including two passes of the 21km Elmitt-Chevreuil stage. A total of 125km of stages will test teams on Saturday under blue skies.