L'Estage and Ockwell turn tables to win Rallye Défi

Saturday, September 9th, 2017
After a series of challenges, Antoine L'Estage and Alan Ockwell of Subaru Rally Team Canada emerged victorious at the 25th edition of the Rallye Défi, in Montpellier, Quebec. The win marks L'Estage's ninth win at Défi, and earns him maximum points in the championship standings, opening a slight margin over his rivals.
Photos by: Jason Nugent
L'Estage and Ockwell won the event in a time of two hours, nine seconds total. The victory gives the team an additional 22 points in their hunt for their third title as a team.
"This is an excellent result for us," said L'Estage. "This event is a long, tough rally that really pushes teams hard if they want to do well. We had great support from the guys at Subaru Rally Team Canada and Rocket Rally for all fo their work to help get us onto the top of the podium."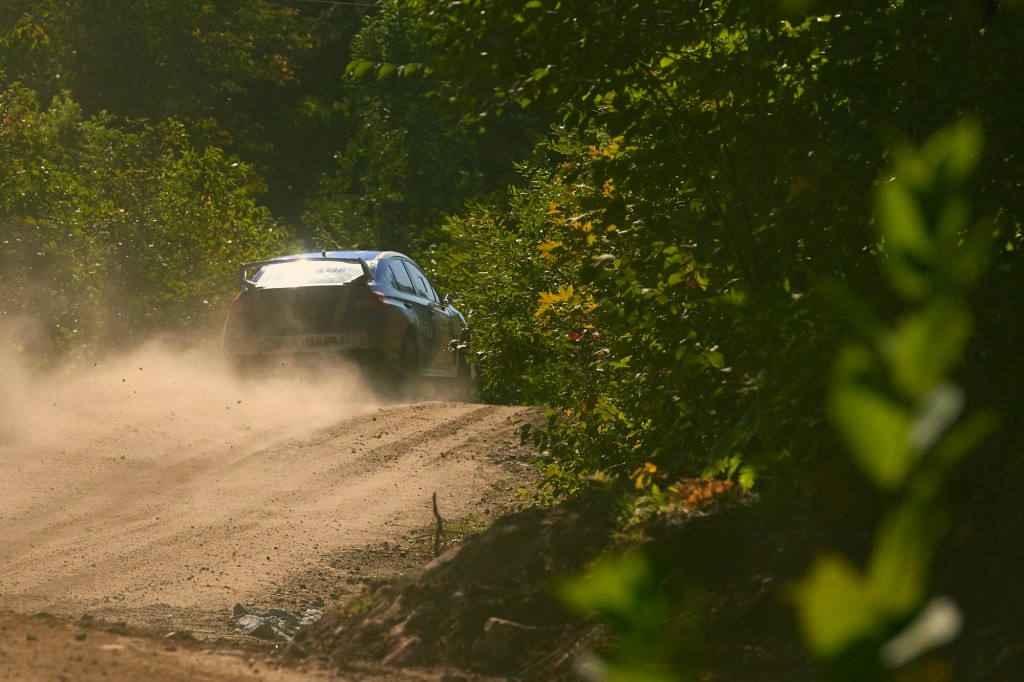 Shifting fortunes played out through the second day of the Rallye Défi. As difficult conditions took their toll, L'Estage and Ockwell found themselves repeating the frustrations of the first day. First, underbody protection was knocked lose on the car, and then a rock knocked lose a rear brake line, costing even more time to then-leaders Barry McKenna and Leon Jordan.
However, while running first on the road, McKenna and Jordan had a rim fail, taking much of the rear suspension and driveline with it as it broke free from the car. Limping on three wheels, McKenna was forced to pull over and retire from the event.
This carnage not only handed L'Estage and Ockwell the lead, but played into the fortunes of others also in the podium hunt.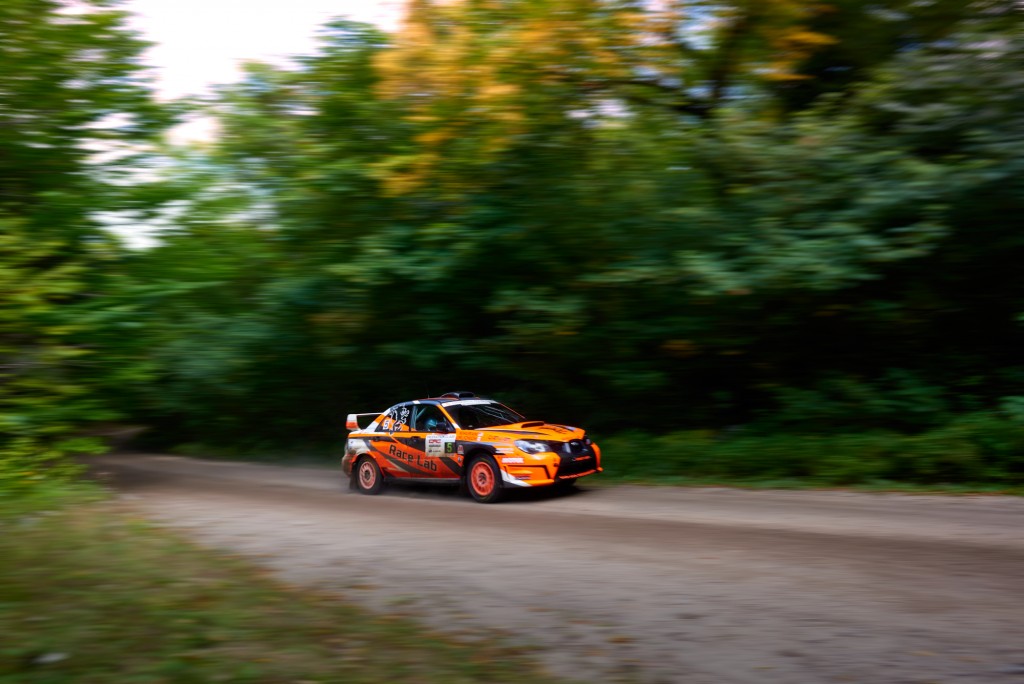 "We saw something that looked like a transmission or something, and hit it dead on," said John Hall, co-driver to Brandon Semenuk. "Somehow we didn't end up with any serious damage, but did end up losing time because of a bent tie rod end."
The next car along, Leo Urlichich and Alex Kihurani, was able to confirm what exactly was lying in the road.
"It was a rear diff, and a half shaft," said Urlichich.
"I couldn't tell if it was a 1.5 or 2 way diff," he joked.
The impact on the time of Semenuk and Hall allowed Urlichich and Kihurani to take over second place, while continuing to dominate the Production 4WD standings.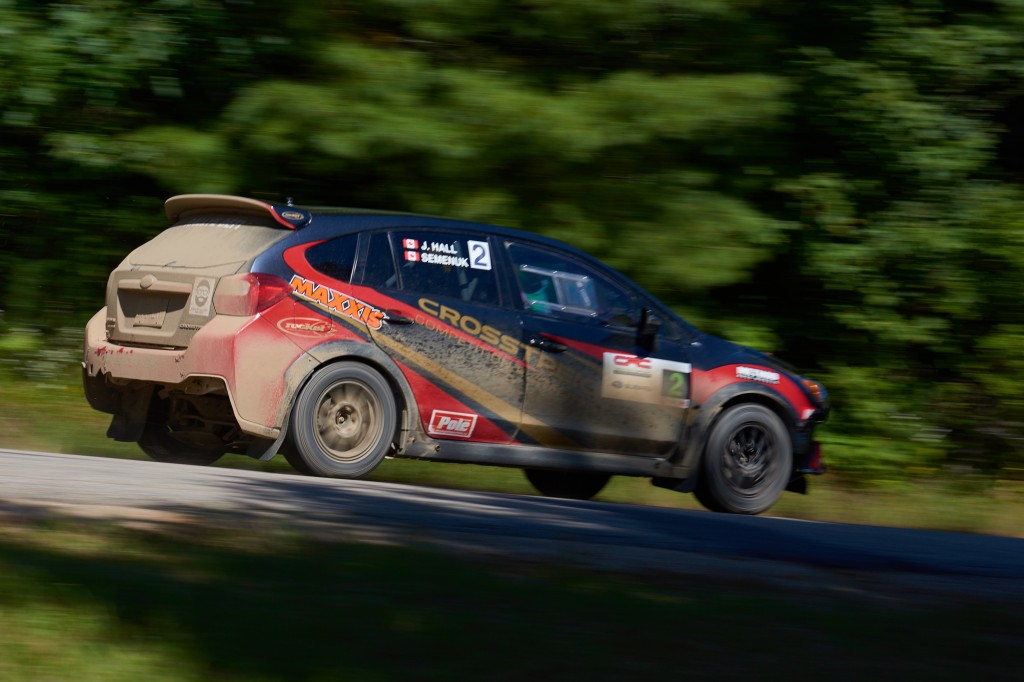 "We're really happy with this result after some really difficult stages," said Urlichich. "The credit really has to go to the Can Jam guys who built and maintain our car for us. It was solid all weekend, which gave us the confidence to push when we needed to. It's great to win the Production class as well, which is our big goal for the championship."
Brandon Semenuk was equally satisfied with his performance during his first time at Rallye Défi. Semenuk had come here primarily to learn the roads and build additional experience.
"The event was really about continuing to develop my skills," said Semenuk. "Aside from hitting the pieces of McKenna's car, thing ran smoothly and we're fortunate enough to finish on the podium and earn more championship points.
Each of the top three are also the top three in the championship battle, and the points earned mean that the standings have spread out, but the championship battle will continue into the fall.
In the 2WD standings, Dave Wallingford and Leanne Junnila showed poise all day to finish atop the podium. Despite the rough conditions. The pair steered clear of the rocks that impacted so many others to finish a drama-free weekend.
"It was a clean rally for us, tricky in spots, but we got through it," said Wallingford. "One of the big benefits to being in 2WD is that we're not going quite as fast, so I have a bit more time to react to things and try to get around them."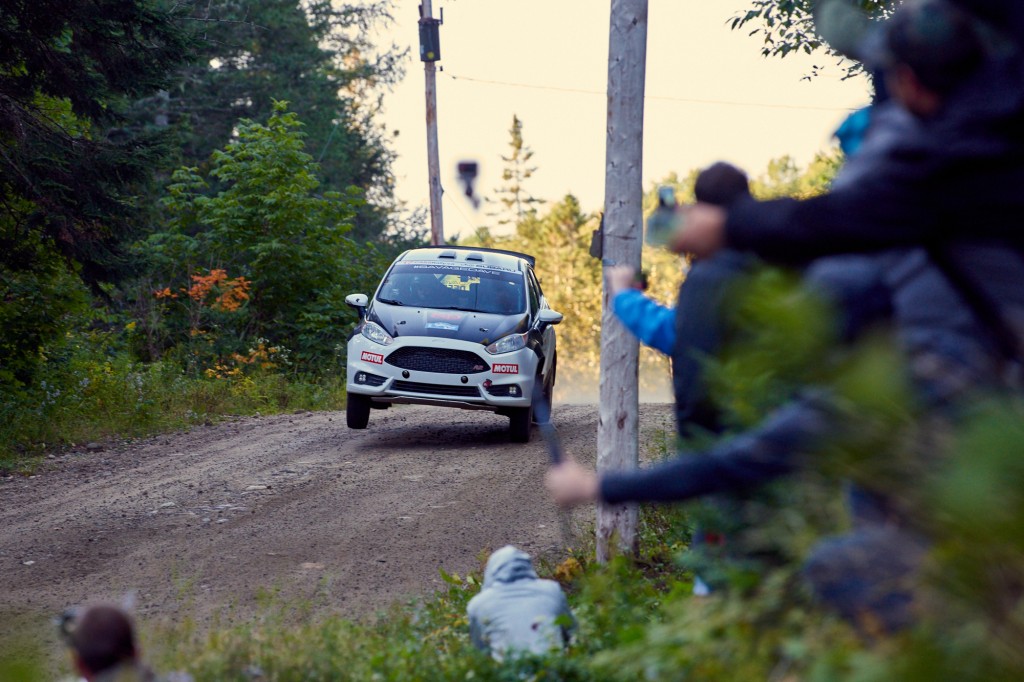 Mathieu Leblanc and Alex-Samuel L'Italien-Leblanc finished second in class, followed by Dan Spalinger and Anthony Burden.
The Canadian Rally Championship continues at the Pacific Forest Rally, in Merritt, BC. Follow the championship on Facebook, Instagram, Twitter, and subscribe to our YouTube channel.