Interview with Karel Carré

Friday, February 16th, 2018
Words by Dean Campbell. Photos by Jason Nugent, Dean Campbell.
Karel Carré is one of the most exciting drivers to watch in the Canadian Rally Championship. His style leaves little margin, occasionally none at all, with consequential results. Yet, to Carré, there's no other way to become fast at the wheel of a rally car.
"I don't know anything else except to drive the way I do," said Carré, winner of the 2018 Rallye Perce Neige, just a two weeks ago. "I've always wanted to be the best, and to me the fastest way to do that is to take chances.
"Everyone is going to go through that point where they have crashes and make mistakes. I want to do it right away."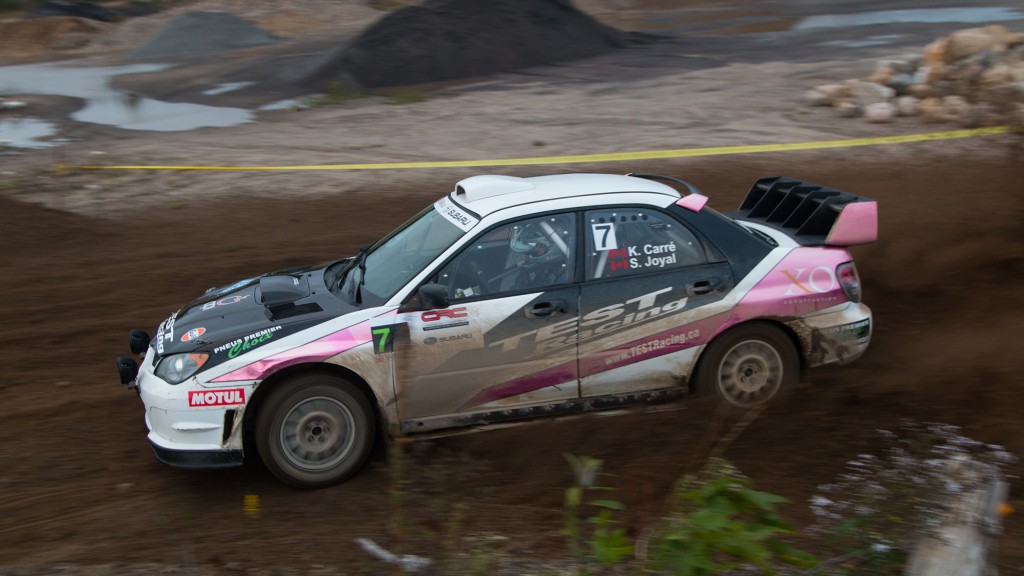 Carré and co-driver Samuel Joyal have both had excellent instruction from their respective fathers, and it has paid off. Samuel has been coached by his father Yvan, who has co-driven regularly for Karel's father, Bruno Carré.
Despite being matter of fact about risk, Karel attributes a bulk of his speed to what he learned early in his career from his father.
"One of the reasons we got fast quickly was thanks to the help my dad gave me on making notes," said Karel. "80 percent of going fast is the work in the notes."
The team never starts with notes provided by other sources, writing their own from scratch. As the team picked up the pace, Karel began to add more details for the notes. Soon, he developed his own system, building on a more simple notes structure the elder Carré uses in competition.
"People think that one Right Three is the same as any other Right Three, but there's so much more to it," said Karel. "You have to think about where you want to enter the corner, and where you want to exit. For me, there are so many versions of a Right Three, and getting those details right means we can go much faster."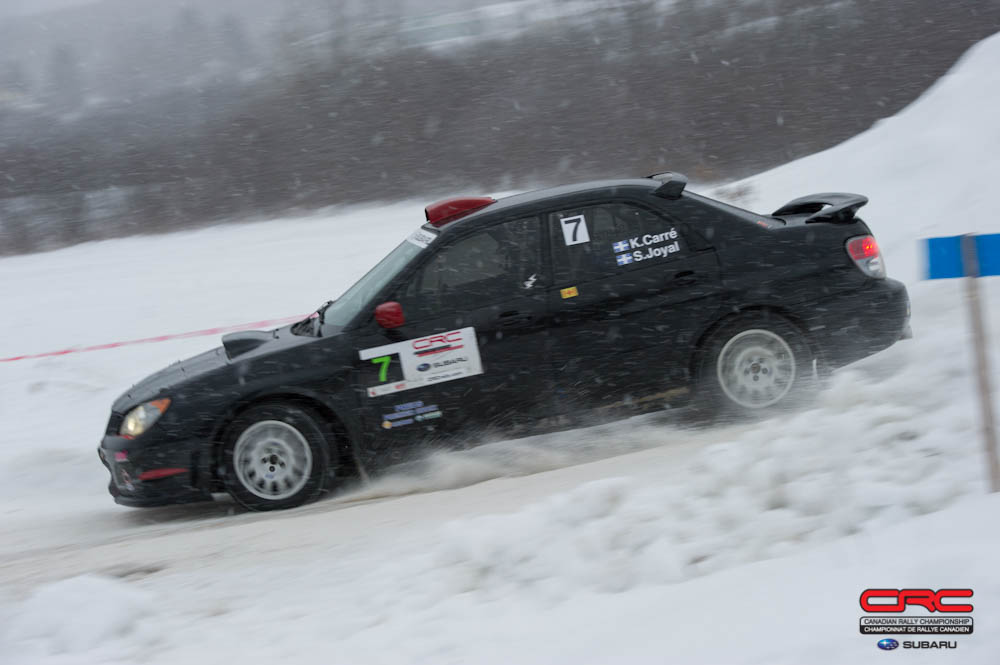 The additional complexity of Carré's notes comes as no surprise when you consider his biggest influences in the sport have highly detailed note systems of their own.
"L'Estage of course, and Pat Richard, but also Leo too," said Karel.
Carré sees the biggest parallels between himself and Leo Urlichich. Both have come into the sport, picking up speed quickly, though admittedly with crashes. Urlichich has also been a competitor for a relatively short period of time – about a decade, showing a path to victories and titles in a timeline that suits Karel's ambitions.
"Antoine is so precise and clean, and knows every event so well," said Carré. "He has so much experience and that takes time to build up. We don't see him make big mistakes anymore."
At Perce Neige, Carré and Leo were nearly matched on pace, though Carré had the more sophisticated car. Still, there is a mental challenge in racing against someone who has been a role model in the past. For the moment, it's a question Carré answers with the same confidence he uses to describe his driving style.
"Yes, Leo has been the one I look up to," said Carré. "He's fun to do rallies with. We talk before stages, and the relationship helps keep the pressure down. It's more of a friendship than a rivalry now."
Whether that friendship will continue as Carré's speed advances and he and Leo regularly battle for victory is another matter. Canadian Rallying is a friendly sport, but on stage, the closest competitors often evolve into a respectful rivalry.
As championship leader, Carré has some extra considerations for his 2018 season. For the moment, he's content to watch his closest competition and adjust his plans accordingly. Rocky Mountain Rally, the next event in the series is, for the moment, not on Carré's calendar. Instead, he plans to focus his efforts on Rallye Baie des Chaleurs, an event he's never done.
"Leo is second in the championship right now, Simon Vincent is third," said Carré. "If they head west, I will have to reconsider my plan.
Whatever his next event will be, Carré knows he has solid backing from TEST Racing. His only major supporter, the team has a reputation for building fast, reliable cars, but has yet to field a championship winner. It's new demands on the entire team – in car and in service – that will challenge everyone to perform at their very best.