Semenuk and Hall win Rocky Mountain Rally

Sunday, May 26th, 2019
Words by Dean Campbell, photos by Andrew Snucins.
Brandon Semenuk and John Hall finished the Rocky Mountain Rally victorious after starting the final day with a narrow lead. The pair extended their margin on the final day of racing to claim the top spot on the podium, Semenuk's second victory at this event.
"Overall it's a good weekend for us," said Semenuk. "We had a good battle with Joel Levac and Stephanie Lewis which kept things really interesting."
Semenuk and Hall were in a new car for the event, a Ford Fiesta R5, which proved confidence inspiring from the start. Even still, the team know there's still big gains ahead.
"It's going to take a little bit to get used to the new car," said Semenuk. "Once we got settled in this weekend, we could already see our stage times come along."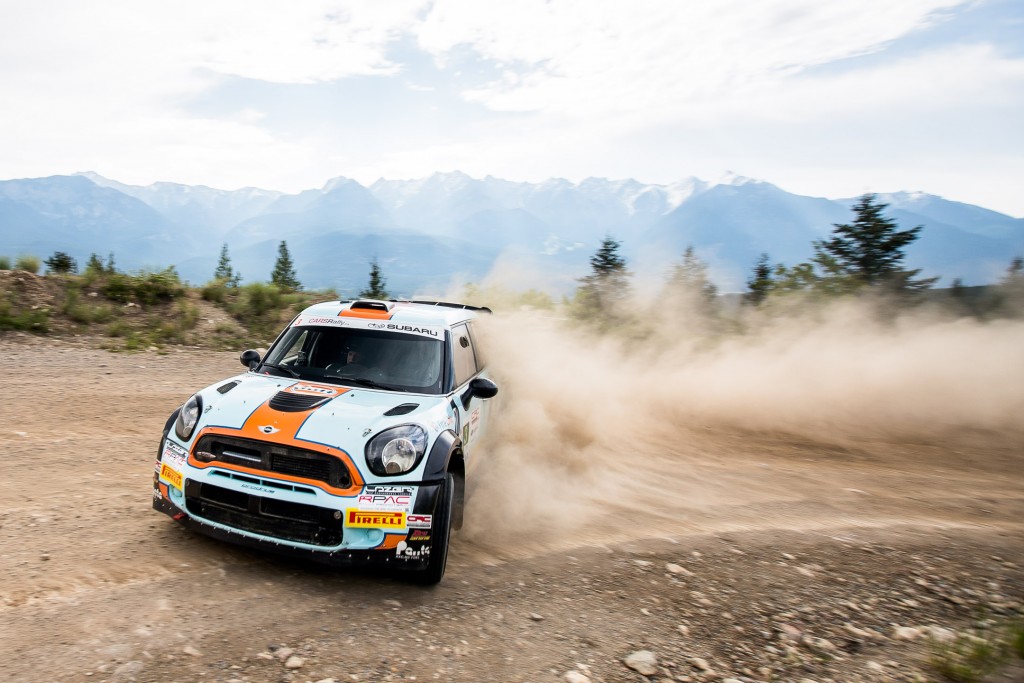 Just over a minute back from the leaders, Levac and Lewis claimed second overall. The team had come out to race, but also to enjoy a good time with family and friends. When Semenuk pushed hard on the Hawke stages this morning, Levac and Lewis agreed that a strong push could be too risky.
"Brandon and John did a really good job this weekend," said Levac. "Stephanie and I had a great time on the stages, and in service with our family and close friends."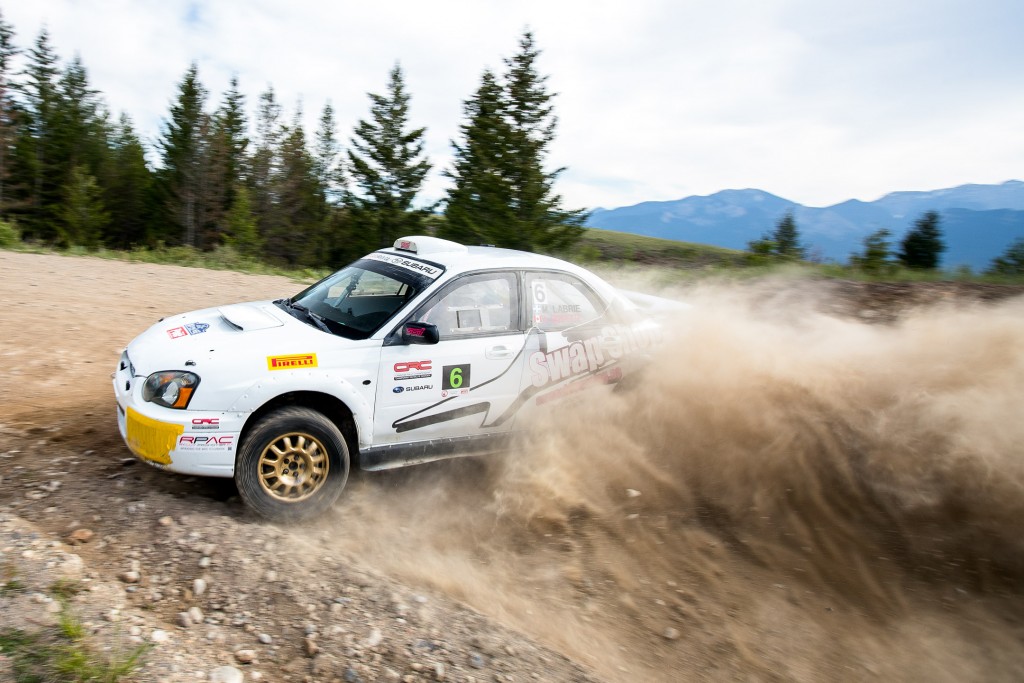 Rounding out the podium was a second team from Quebec, Maxime Labrie and Anik Barette. The two were at Rallye Perce Neige in their new car, but opted for their older Subaru while the new one undergoes a comprehensive rebuild to prepare for the rest of the season.
"We're definitely happy to be third," said Labrie. "It was the best we could hope for given the two cars ahead of us. This is 100% a success for the team."
Both Levac and Labrie are planning to attend Rallye Baie des Chaleurs next month, in New Richmond, Quebec.
Labrie and Barette had been battling for much of the rally with Mikael and Manuel Arsenault. At the start of the day, the two teams were separated by less than four seconds, but brake problems for the Arsenault duo cost the team heavily on the two downhill passes of Hawke, dropping them more than a minute back, and into fourth overall. Graham Bruce and Patrick Levesque rounded out the top five.
Dave Clark and Jamie Willetts took the top spot in 2WD, with a largely trouble-free run in their BMW M3. The team had anticipated a type battle with rivals Jason Bailey co-driven by Steve Stevenson, and Wim van der Poel co-driven by Bryan Lord.
"Once we got our lead, we metered out our pace to hold position without big risks," said Clark. "Competition in 2WD is fierce. If the other guys hadn't had problems, it would have been close. We might not have been able to hold them off.
"Don't tell them, but they're really good drivers."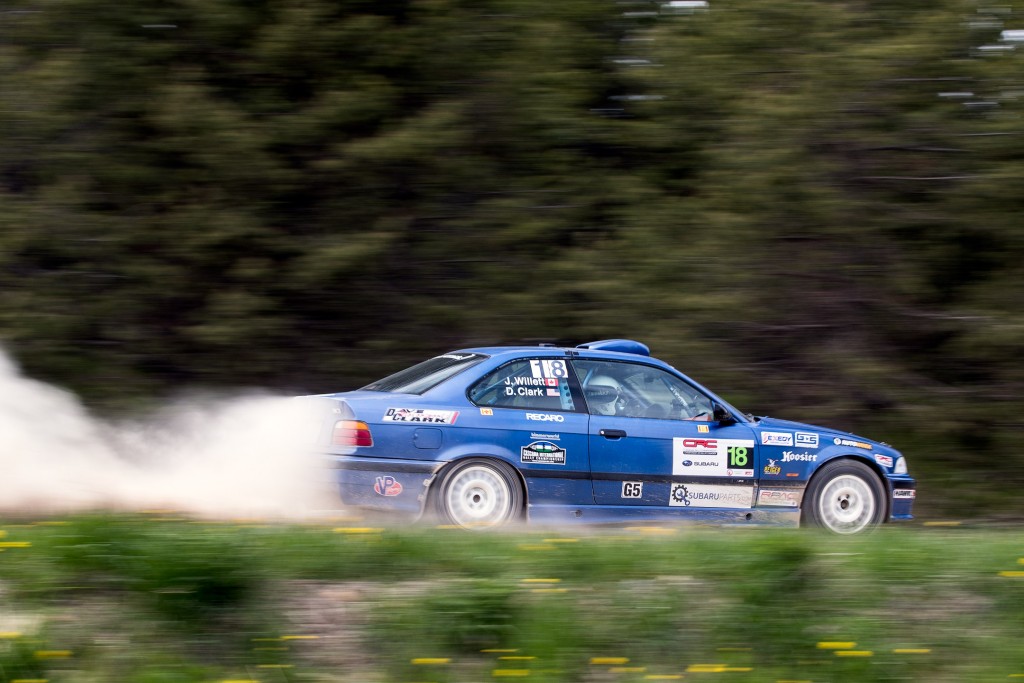 Bailey and Stevenson struggled to match the pace of the leaders and finished 1:19 back of the class winners. Still, the result ensures important championship points early in the season.
"We gave it everything we had today and got to second place," said Bailey, who also notched 10th place overall. "I'm pretty happy with it. It's good to have a chance to race against good friends."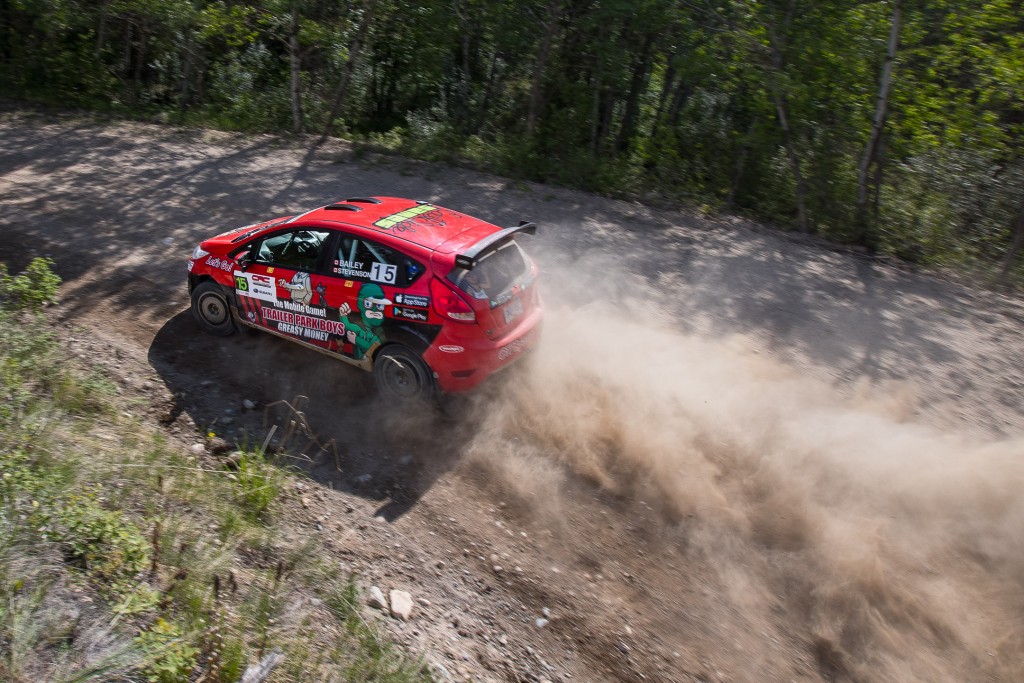 A remarkable third in class went to Wim van der Poel and Bryan Lord, who drove through most of the rally with a failing gearbox. After losing third gear on the first day, the team had to adjust to driving without it, while hoping the rest of the transmission would hold together. The pair worked to carry more momentum through corners, pushing beyond what they previously thoughts was possible.
"I think there's so much more in this car," said van der Poel. "If we can be more confident, we can go much faster."
The team are hoping to get to the next round of the championship, but will need fortune to favour them in order to get a new transmission in the car and tested before the long tow east.
Eric Pehota and Jennifer Daly took top of the class in Production 4WD, and claimed eighth place overall, a fast, smooth drive that has served them well in the past. Joel Cates and Tiffany Macdonald were second in class, finishing 15th.
Further back in the field, one of the grassroots teams experienced a true test of mettle when they had to DNF on day one. Pierce Fabian and Paul Lang had their VW Jetta back to service from the stages, and the crew worked furiously to make repairs to get the team to restart.
With minimal resources, they reached out the enthusiast community in an effort to find parts, and had what they needed delivered from Calgary. The mechanics stayed up all night rebuilding the motor – replacing the heads and timing belt – and the team returned to competition on the final day. Despite heavy penalties, the Novice pair were able to finish 22nd out of 23 finishers.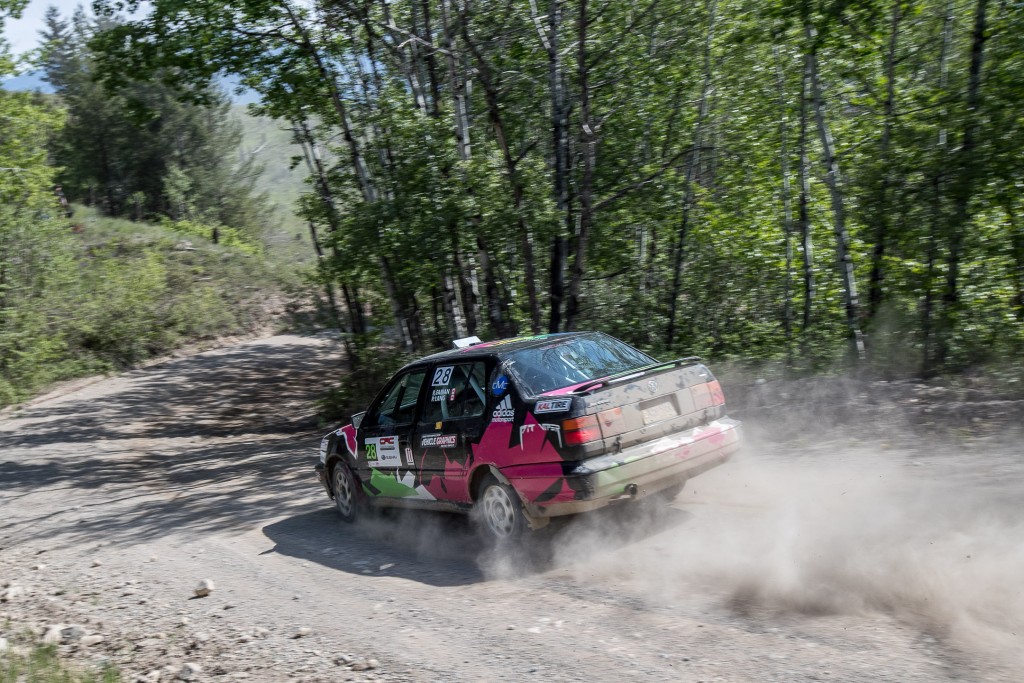 The Canadian Rally Championship continues at Rallye Baie des Chaleurs, June 28-30, in New Richmond, Quebec.