Philippe Benoit takes aim in 2WD

Friday, February 23rd, 2018
Words by Dean Campbell. Photos by Jean-Francois Cyr, and The North Guys.
If you've been to an eastern round of the Canadian Rally Championship, or select regional events, you're likely to have seen a loud, well-driven Mini. Philippe Benoit has been making strides in the sport over the last three years, and is setting his sights on the 2WD national championship this season.
"I love driving fast on the road," said Benoit. "It's that simple. It just took me a while to get started in the sport."
Now 40 years-old, with a family of his own, Benoit reflected on some earlier life experiences that planted the seed of rallying in his heart. As a kid, Benoit had a teacher by the name of Michel Poirier-Defoy, a keen rallyist.
"I remember there were posters of rally cars up in our classroom," said Benoit. "Mr. Poirier-Defoy also lived near to me, and if I missed the bus, he would pick me up and drive me to school."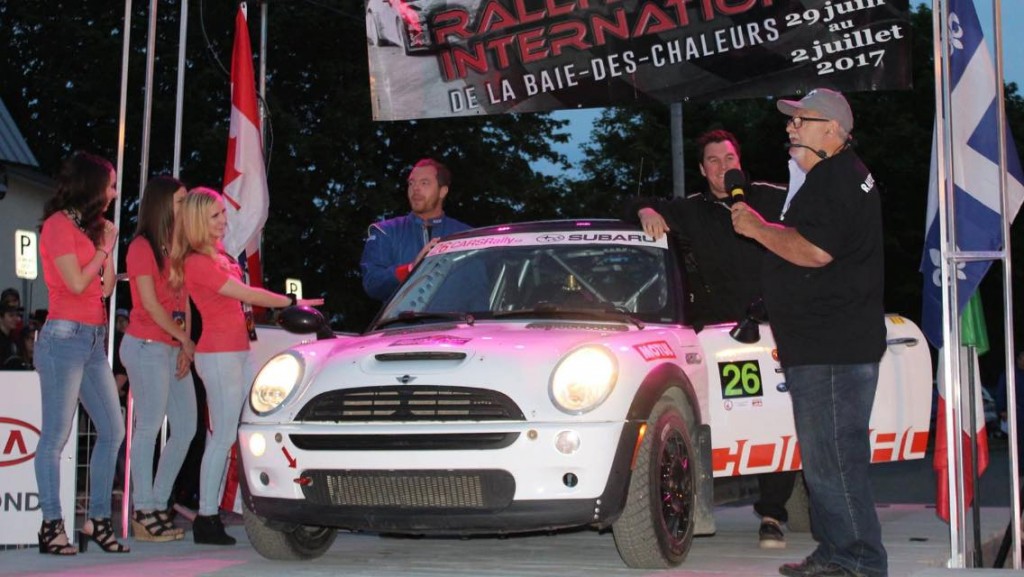 Benoit has always been around cars, driving them, working on them, but rallying is his first foray into motorsport competition. Starting in 2015, Benoit had an older 2WD car to get started, but pretty quickly found himself looking for something more modern.
"I wish I could say there was a lot of consideration in what to buy," said Benoit. "I saw the Mini for sale, and thought about it for about an hour before buying it."
Benoit loved that the car reminded him of the original Mini rally cars of the 1960s, and figured despite his experience in all wheel drive road cars, continuing in 2WD was likely to be cheaper and better for building his driving abilities. Since buying the car, he's been pushing it hard, most recently leading his class at the Rally Perce Neige for part of the event before finishing second place following a brief but costly delay in a snowbank. The pace has been part of a deliberate effort to push both himself and the car in order to improve both.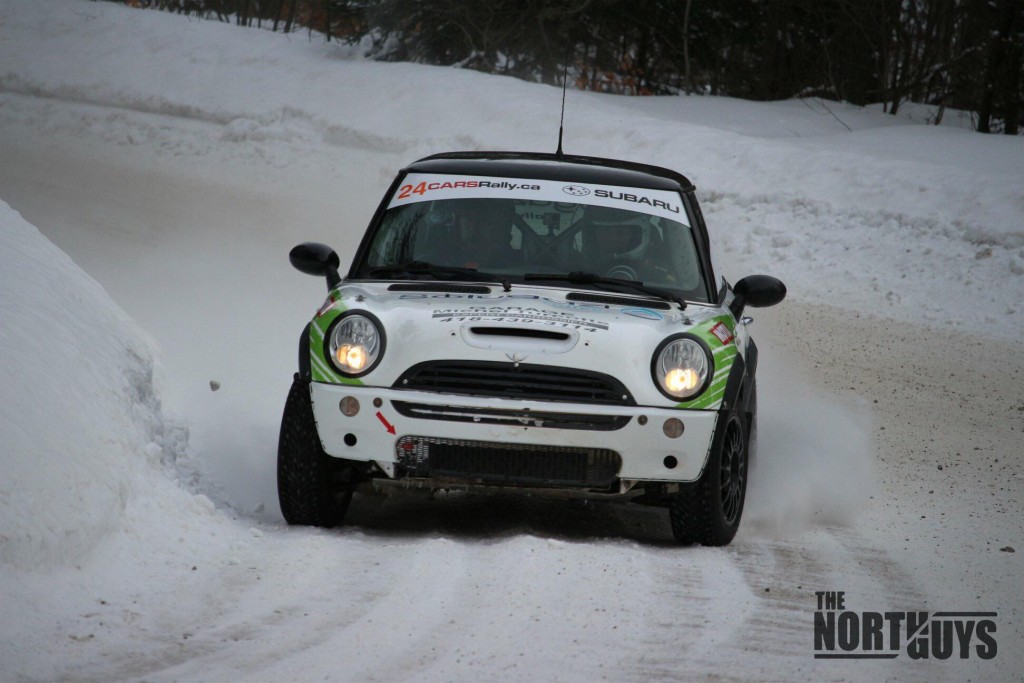 "When the car has problems, it's a chance for me to learn more about what it needs to be, and to make improvements myself," said Benoit.
With the trial by fire through to 2017, Benoit now hopes that the lessons he's learned and improvements he's made will add up to the reliability he needs to take a run at a national title. Like any championship bid, this effort is built on the foundational lessons that Benoit has picked up since starting three years ago.
"I came into rallying with no one," said Benoit. "Now I have this whole team. We all work hard to do our best work on our part of the job of winning rallies. This teamwork is so important and somehow I didn't realize it until I got started in rally."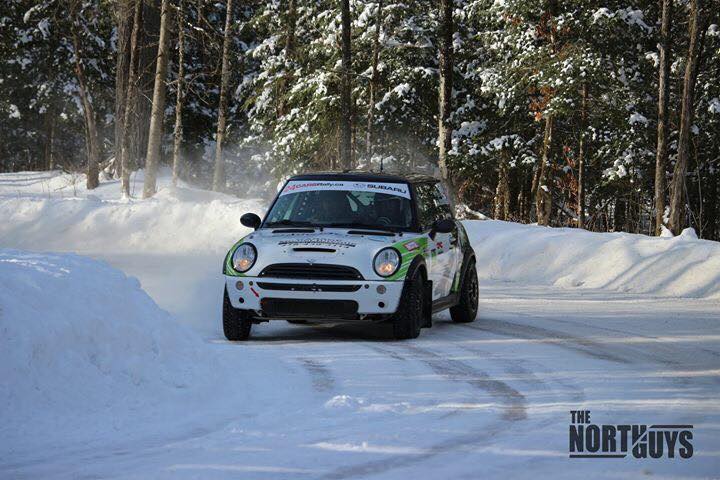 The team found quick success in 2016, winning the Eastern Canadian 2WD championship, but failed to defend in 2017. Taking that title back is one of the major priorities for the team in 2018. During the long spring break, Benoit and his team will take the time to prepare the car and themselves for their next national event, the Rallye Baie des Chaleurs. In 2017, the event marked a highlight for Benoit that brought his experience in rallying full circle. At the ceremonial start ramp, his old teacher Poirier-Defoy was conducting team interviews.
"It was very special to have the conversation with him at the start," said Benoit. "Now I think about getting the next generation interested in the sport. I see other competitors have their kids get on the car after an event, and it makes my heart spin. I will have my family with me at Rallye Baie, as part of our vacation. It's going to be very special."