Overall Championship and 2WD Battles Highlight 2016 Pacific Forest Rally

Tuesday, September 27th, 2016
The Pacific Forest Rally marks a turning point in the Canadian Rally Championship. Held in the mountains surrounding the Nicola Valley in central British Columbia, drivers not only contend with dusty roads bordered by large exposures, but a creeping darkness as long summer days give way to longer nights.
The rally held the role of the penultimate round of the series for nearly a decade before handing off that role to the Rocky Mountain Rally in recent years. Championships have been won in Merritt, and dreams crushed. This year, the Pacific Forest Rally is once again poised to determine the path of the rest of the 2016 season.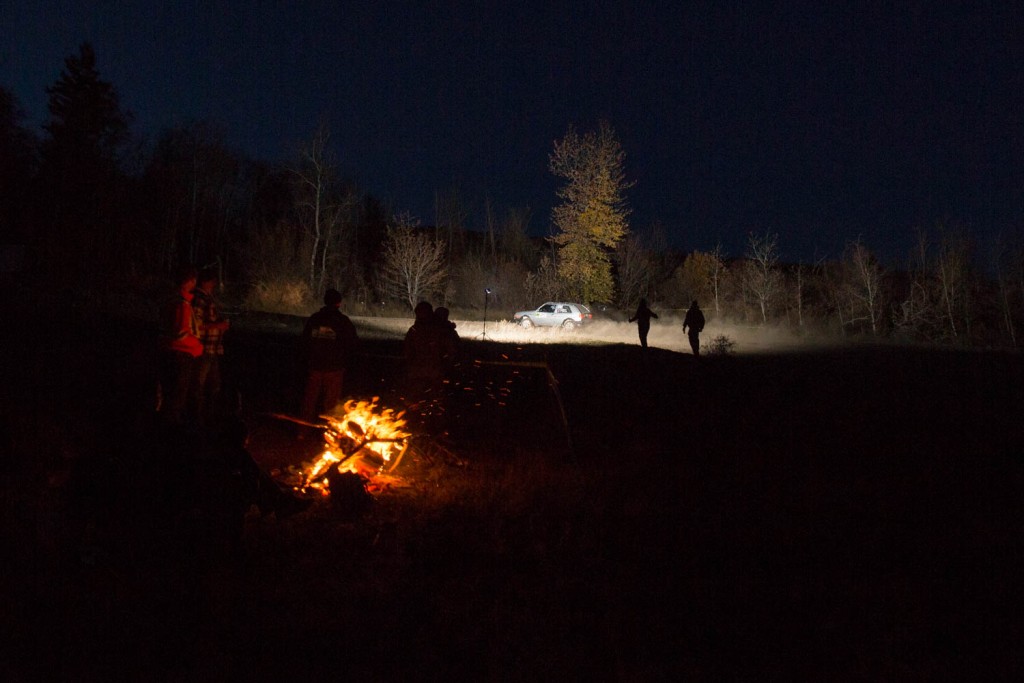 Good fortune and reliability have put Maxime Labrie firmly in the lead in the driver's championship points standings. Mechanical problems at Rallye Défi would have been costly, except that his main rivals also struggled at the notoriously difficult event. However, Labrie will have his hands full at PFR, with no experience on the BC roads. His best strategy will be to limit damage by aiming for championship points rather than fighting all out for victory.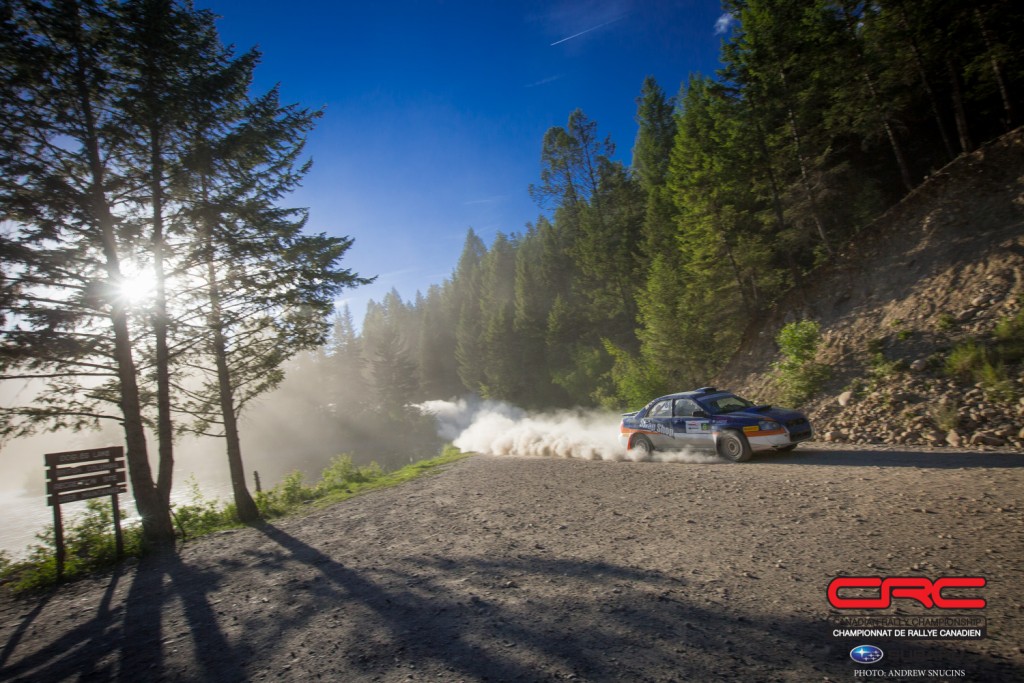 But the mountain roads also demand experience, especially the formidable downhill Helmer stage. Run late in the event, often after dark, the challenging stage crosses open range land in the descent towards the valley floor, and demands teams shrug off frayed nerves and exhaustion in their run to the podium.
Antoine L'Estage knows this rally well, and will need every ounce of experience and speed in order to score maximum points at the event. He is down in the standings, but not mathematically out. The rally is also the closest to home for the Squamish-based Subaru Rally Team Canada crew. The whole team's success is vital this weekend.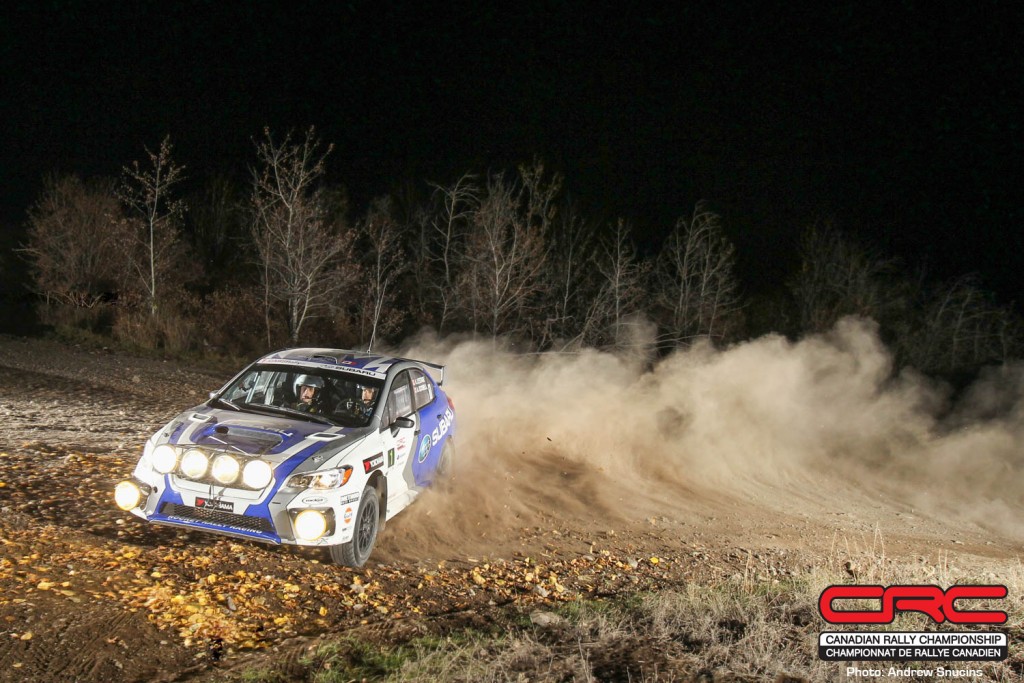 Though not a series regular, freeride mountain biker Brandon Semenuk tends to make an impression when he enters a round of the Canadian Rally Championship. Last year, Semenuk and co-driver John Hall finished second at the treacherous Rally of the Tall Pines. The team have the right combination of speed, talent, and the ability to stay cool under pressure that opens the path to success.
The two wheel drive entry is especially strong this year. After a hiatus from Canadian rallying, Jan and Jody Zedril have returned to compete in the CRC. Though their car is not as powerful as that of other competitors, the brothers have a light touch that translates to incredible speed on the stages. David Clark and Billy Irvin are back to do battle in their rear wheel drive Merkur, and will face off against Graham Bruce in his Porsche, and Derik Nelson, who will be driving a Subaru BRZ. Though Jason Bailey has yet to announce what car he'll be driving, he, along with Tanveer Deen, and Voytek Stywryszko will all duke it out in two wheel drive.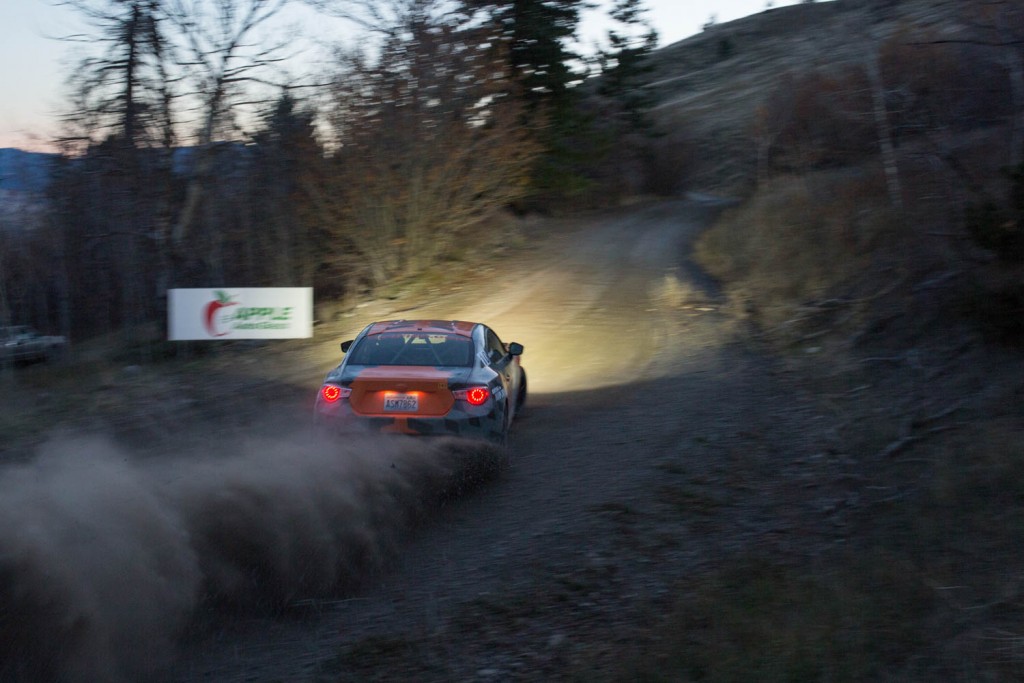 The Pacific Forest Rally kicks off on September 30th and continues October 1st with a start list that includes 35 entries. Be sure to watch for daily updates here, and live coverage through the CRC Facebook, Instagram, and Twitter accounts. Follow all the news and share your photos from the event using #CRCRally