Moreau freezes out the competition at Rallye Perce Neige

Monday, February 6th, 2023
Photos: Clement Tavernier
A deep polar airmass brought extreme cold temperatures to Maniwaki, Quebec the night before the start of the 2023 Canadian Rally Championship at Rallye Perce Neige.  Undeterred by temperatures hovering near -40C, 28 teams took to stages presenting a mix of hard-packed snow and ice.  Hearty fans were waiting out in the woods to cheer them on.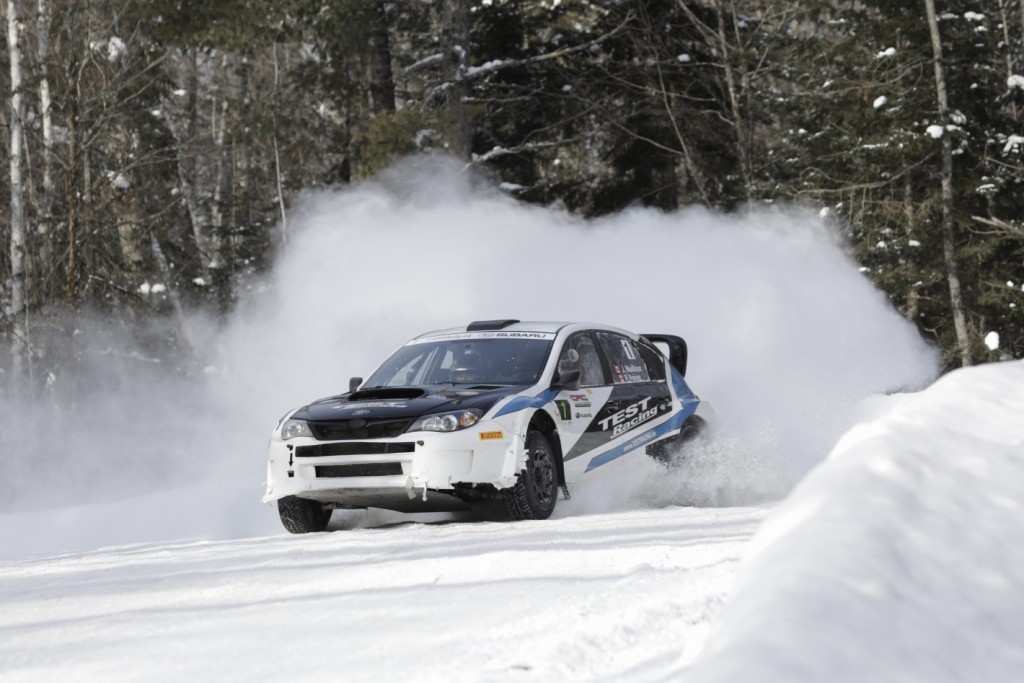 Jerome Mailloux and Philippe Poirier made it clear that they were out to defend their 2022 Championship title, setting the pace through the first loop of stages in their wide-body Test Racing Subaru WRX STI.  Behind them, Jean-Sebastien Besner, Olivier Martel, Alexandre Moreau, and Simon Vincent duked it out for second place, with Vincent and co-driver Hubert Gaudreau emerging as the fastest of the group by the first service.
With most of the field staying on studded ice tires for the second loop, Mailloux decided to gamble on snow tires, but it didn't pay off. He was immediately off the pace, his lead bleeding down until a snowbank excursion cost him several minutes on SS11, dropping him to 11th place. He would fight back to finish just off the podium in fourth place, earning valuable points in his run for a second championship.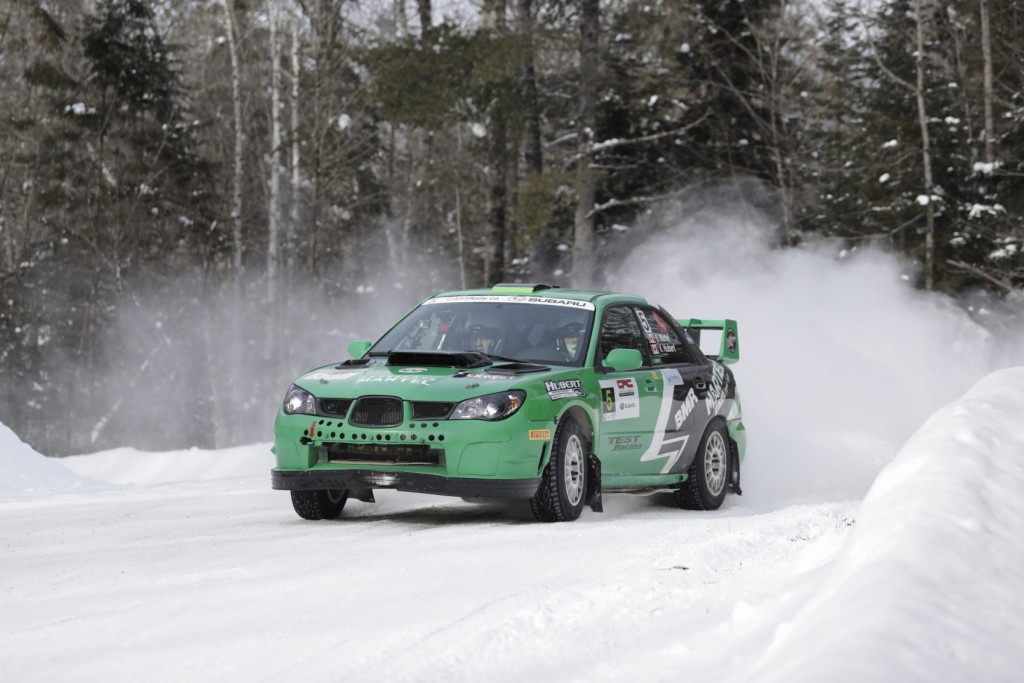 Alexandre Moreau and Ian Guite balanced skill with patience, emerging from the second loop with the lead, with Jean-Sebastien Besner and Yvan Joyal right behind them.  They remained rock steady through the rest of the day's stages, maintaining their pace even after the sun set.  Although Besner would leverage his vast experience and push hard to close the gap to Moreau, Moreau held him off to earn his first national win.  Olivier Martel put on another demonstration of smooth, error-free speed in his bright green Subaru, earning himself and co-driver Vincent Hubert third place.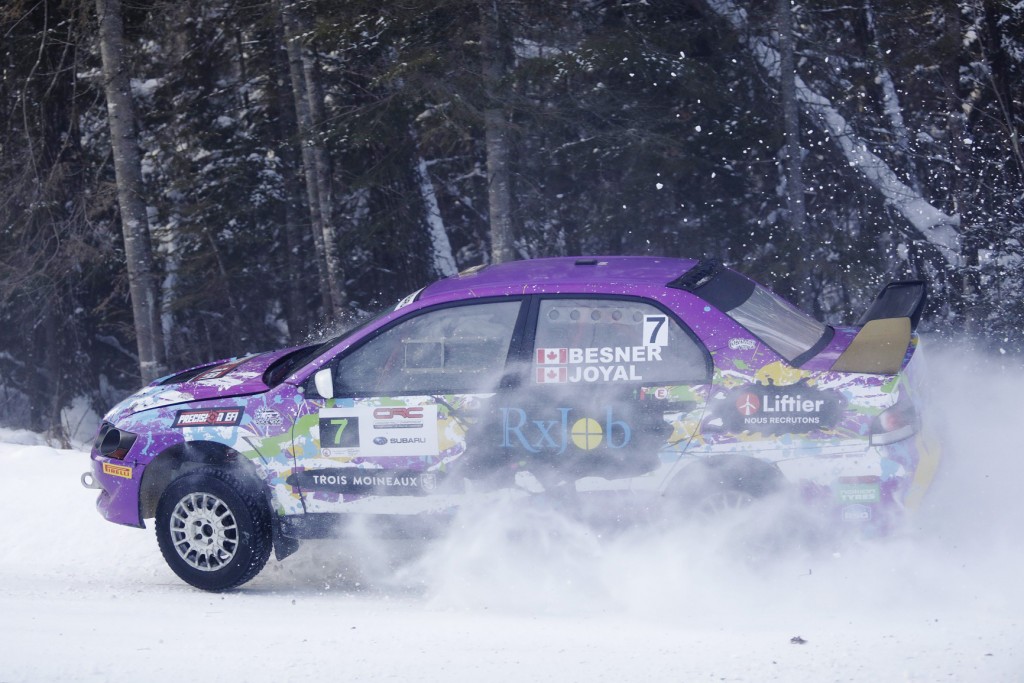 Balancing out the cold weather, the 2WD competition brought the heat to Rallye Perce Neige.  Matthieu Leblanc and co-driver Eric Dubé, coming off a string of DNFs, attested that their goal was to just finish the event.  By the first service, it was clear that they were back to a class-winning pace, but so was American Chris Greenhouse.  Greenhouse and co-driver Ryan Scott have also suffered bad luck at Rallye Perce Neige, but they put Leblanc in their crosshairs.  The resulting duel saw the two teams trade the lead several times, with Leblanc taking the win by just 4.7 seconds over Greenhouse.  Kurtis Duddy and Matthieu Toupin, fresh off class wins at Rallye Charlevoix and Tall Pines in 2022, made zero mistakes through the race, but had to settle for third.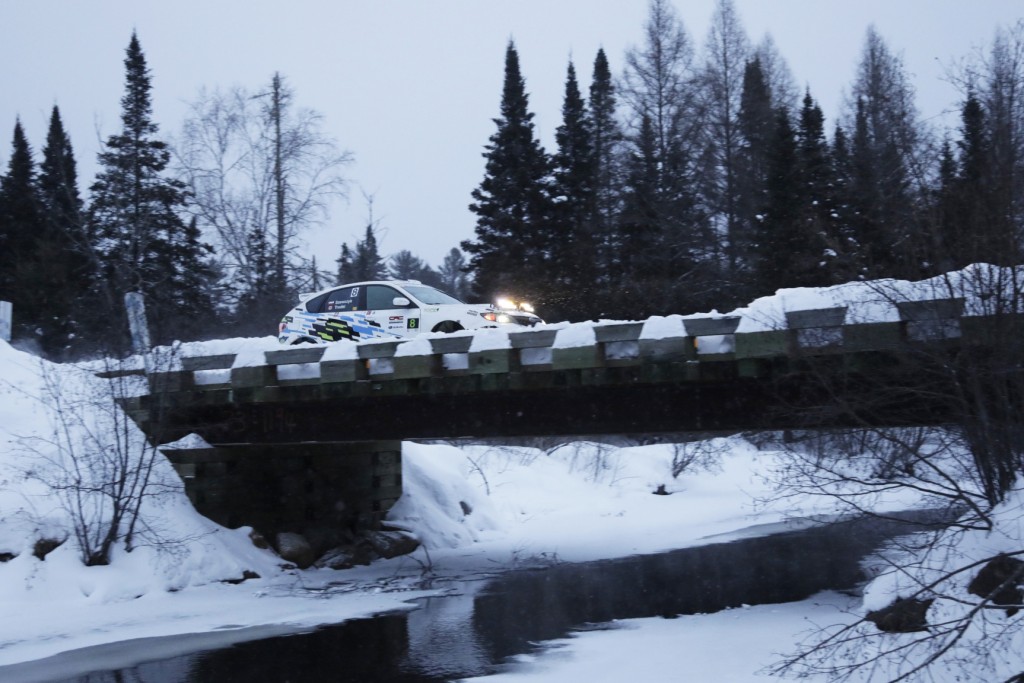 Vincent Trudel and co-driver Michael Szewczyk took home a commanding win in the Production AWD class by winning 17 out of 18 stages in their Subaru WRX hatchback.
Other notable entries included Jason Bailey and Shayne Peterson in the RC3 Fiesta.  Bailey struggled to match the pace of the leaders early on, making several mistakes, before finally requiring the Sweep Team to extract him from a snowbank.  He took advantage of the rally-restart rules to get some more stages under his belt in the new Open Class car, but ultimately finished in last place.
Marc-Andre Brisebois finally returned to the driver seat at Rallye Perce Neige, after broken legs forced him to sit out of the second half of the 2022 season.  The 2021 Championship runner-up once again enlisted Marie-France Desmarais-Trepanier to call the notes, and Brisebois showed both enthusiasm and speed early on, climbing as high as third overall.  In the end, he would settle for fifth behind Test Racing teammate Mailloux.
The teams of the Canadian Rally Championship will head west to the Rocky Mountain Rally for the second round of the season in June. Jean-Sebastien Besner reports that he will be making a run at the championship this year, and plans to debut a new car on the stages near Invermere, BC.