Meet Canadian Rally Superfan Mike Cleaver

Wednesday, August 22nd, 2018
The first time Mike Cleaver saw a rally car at full speed, his fate was sealed. Early interest in the Paris-Dakar rally, and the Group A era of WRC had piqued his curiosity but rallying closer to home remained an unknown.
"That all changed in 2012," said Cleaver, who works as a commercial mechanic, servicing electric trolley busses in Vancouver. "I saw a poster of Warren Currie's Easy Rider car in the shop."
A friend encouraged Cleaver to come out to the Pacific Forest Rally that year. The pair travelled out for a long Saturday day trip, and first went to spectate on the Dillard stage.
"I was hooked."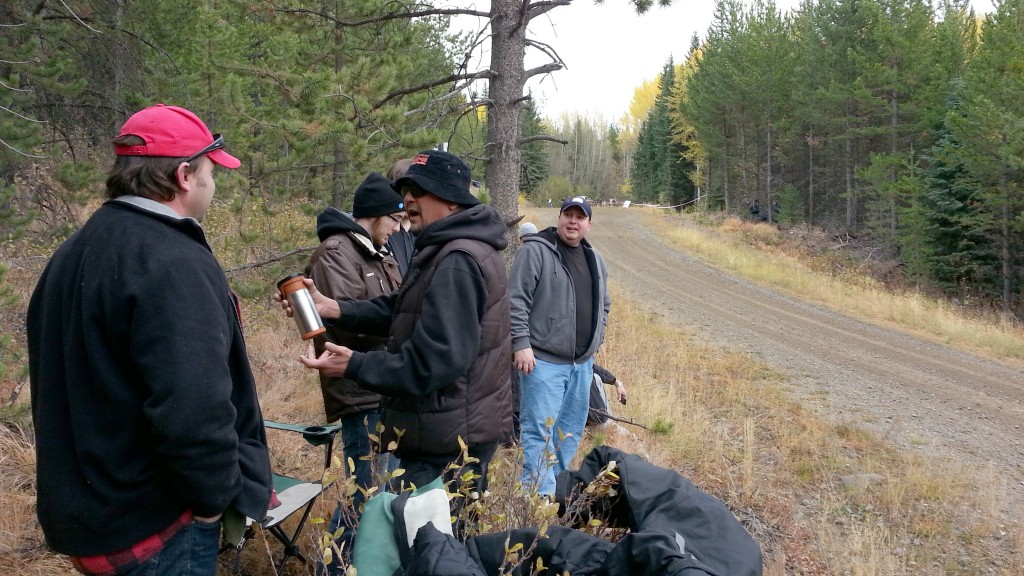 Cleaver began to immerse himself in the details of the Canadian Rally Championship, reveling in the battles between Antoine L'Estage and Pat Richard. A year after his one-day excursion to PFR, he gathered a group of seven other friends together to go and watch the rally.
"We did our own research ahead of time," said Cleaver, who searched out whatever details he could find regarding event schedules, spectator maps, and information from past events. Using all of this data, Cleaver put together a movement plan for his group, working to try to get to as many stages as possible.
The trip was such a success that the group now go every year. To make the most of their time, they buy groceries and bring a BBQ to make sure they have everything they need for a day out on the stages.
"You have to be thinking about how you'll get to the next stage," said Cleaver. "With the service breaks in the schedule, we usually can get to our next spot. The official spectator areas usually have great views and good access, which helps."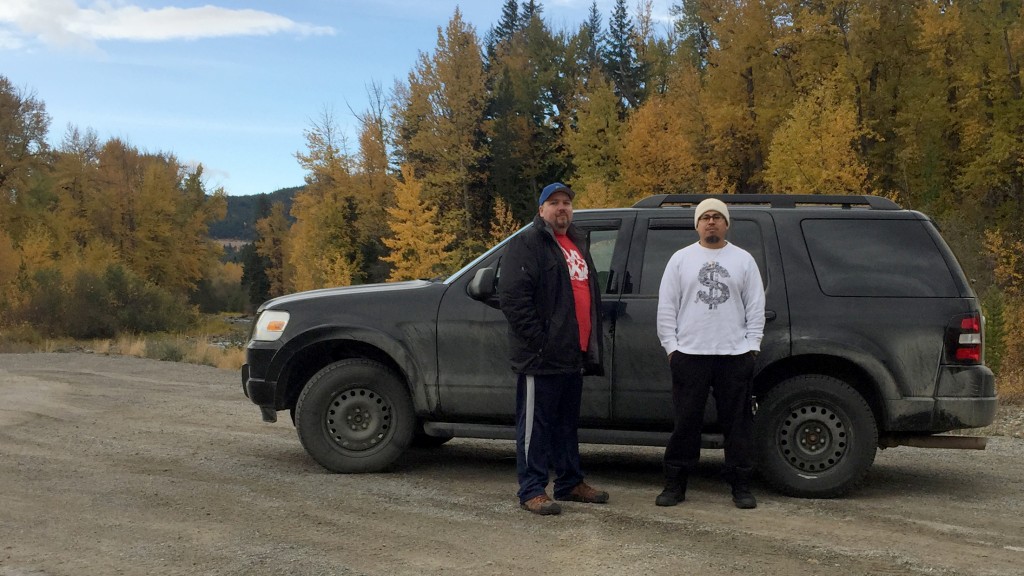 Cleaver and his group always arrive a few days before the rally. It's a chance to confirm their plans, speak with crews as the service park is set up, and soak up the atmosphere that characterizes the Canadian Rally Championship.
When he initially found out about the sport, Cleaver was first drawn in by Richard and L'Estage, but also by Ken Block videos. Over time, he's come to know the entire field of competitors, and is excited to see grassroots teams working their way up the order. He's also really drawn to the close battles in 2WD.
All this has taken some time. Cleaver's excitement for the sport is clear as he speaks, but he still feels reserved speaking to new people.
"I'm kind of a shy guy," said Cleaver. "But through Facebook you can follow people as they prepare and get to know what they're working towards."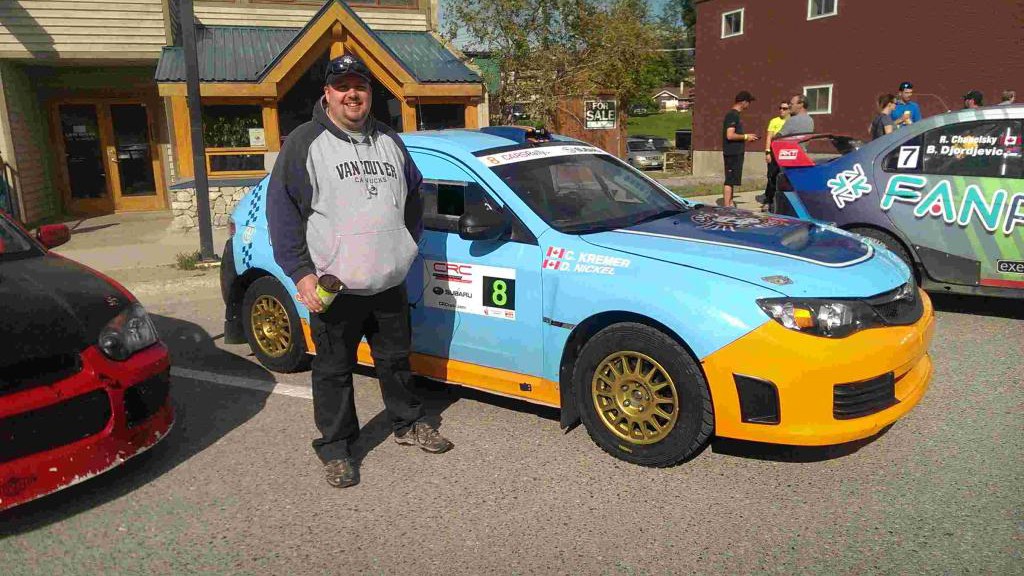 By 2015, Cleaver found he was really starting to make in-person connections at events. Teams began to get to know him by name, and pretty soon, the pull that those steeped in the sport know well became familiar to Cleaver.
"It really is a big rally family," said Cleaver.
Over the last two years, Cleaver has introduced his own family to the sport. He and his father took their first trip as a pair to spectate at the Oregon Trails Rally, an experience he recalls fondly. At the end of 2017, circumstances arose that enabled Cleaver to bring his wife and kids to Big White Winter Rally, the final stop of the Canadian Rally Championship.
"It was a chance for my family to finally see what I do when I go and disappear for a long weekend," said Cleaver, who has been teaching his kids about the people of the sport for years.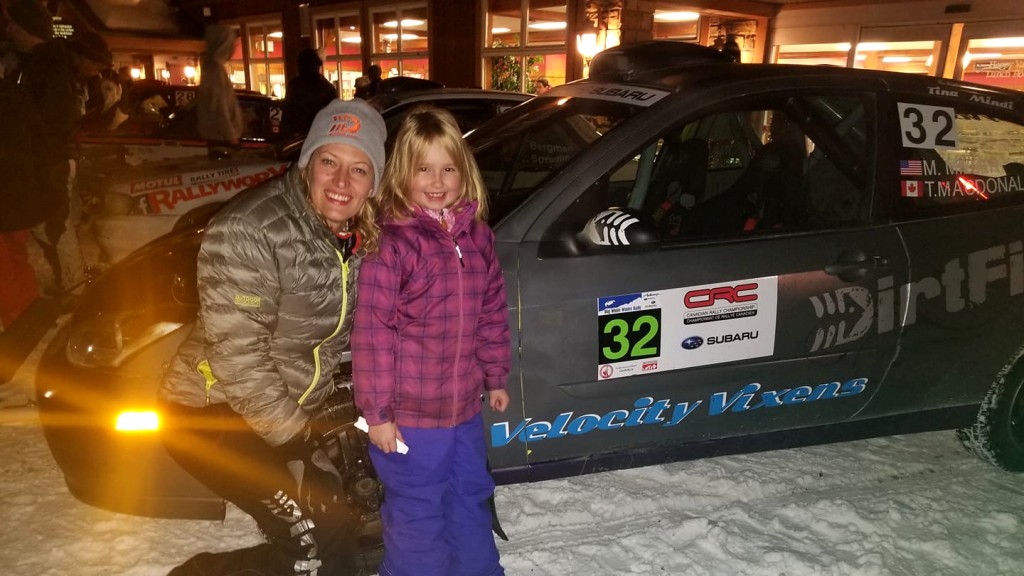 "It was a great experience. We were in Parc Expose, and Antoine L'Estage saw me and called me by name. Here's a legend of the sport who knows me by name. My son was blown away."
Cleaver has also been to the Rocky Mountain Rally, and watches everything he can about the Canadian series, and has been inspired to start his own video channel, posting highlight reels he cuts together from his cameras after the event. Another highlight for Cleaver came when his GoPro camera caught Dave Nickel's roll at PFR in 2015. That footage eventually made its way into the TSN and RDS broadcast coverage of the event.
It is those fleeting moments in which you see a rally car at speed that first captured Cleaver's attention and has held it right to the present.
"There's this great visceral experience for 7-14 seconds, and then it's over until the next car comes," said Cleaver. "It might seem crazy, but there's nothing like it."
Through his dedication, Cleaver has learned a number of lessons about how to get the most out of a spectating experience.
"Without planning, you can probably see two stages a day," said Cleaver. "But we've got a system now where we can see six stages in a day, including up to 120kms of travel to get around between them."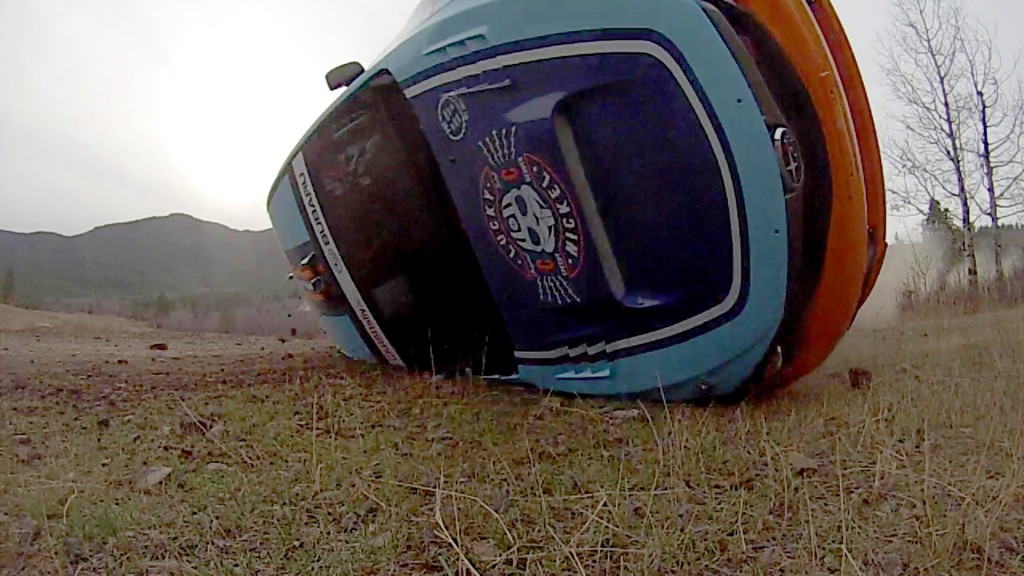 "It's all about preparation. We make a plan that we think will work, and then usually before the rally we'll drive the route to confirm timing and directions. We pick up all our food ahead of time so we don't need to go to a restaurant."
For those who haven't got the ability to put together that level of preparation – Cleaver admits he "may be a little bit more than a regular fan" – events typically offer a VIP spectator service that will shuttle fans from rally HQ to official spectator points, complete with a host who serves as tour guide.
Cleaver is already counting down to the 2018 Pacific Forest Rally, watching for event updates and spectator info to put together his own plan for watching the event. He's already made his hotel bookings and thinking of what should go on the menu. In the meantime, there's a few more posters hanging on the shop walls to keep him inspired.