Levac charges to win at Rallye Défi Petite Nation

Monday, September 12th, 2022
Photography by Frédéric Senterre
The 30th Edition of the Rallye Défi Petit Nation, the 4th round of the 2022 Canadian Rally Championship, saw 36 teams tackle two days and 21 stages of gravel action.  Several of the stages featured abrupt changes in character, swinging from smooth and fast to rough and technical, forcing the drivers to remain focused for every kilometre. With dusty conditions and a reputation for being a rally of attrition, the stage was set for high speeds and maximum drama.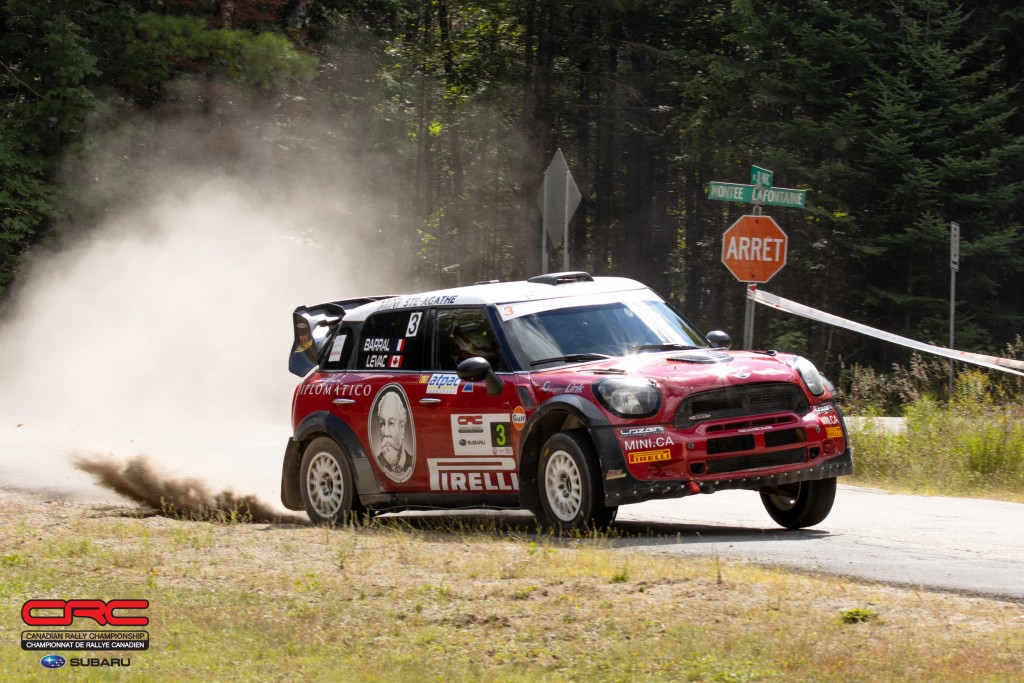 After a minor crash and mechanical trouble ended his chances at a podium at Rallye Baie-Des-Chaleurs, Joel Levac returned to the stages with his ex-WRC Mini Countryman. Employing a new co-driver, Florian Barral from Peymeinade, France, Levac made his intentions clear from the first kilometre, winning stage 1 by 30 seconds.  His dominant performance continued through the first day, putting on an amazing show for the fans at the Carrière Lirette Gravel Pit Spectator stage. He ended Friday up by almost a minute-and-a-half over Jerome Mailloux.  A broken half-shaft on the first stage on Saturday left the team with only rear-wheel drive, but Levac was still able to keep pace with the top runners. It would be their only mechanical issue in an otherwise textbook rally, and Levac continued to victory with a lead of over five minutes after winning all but two stages.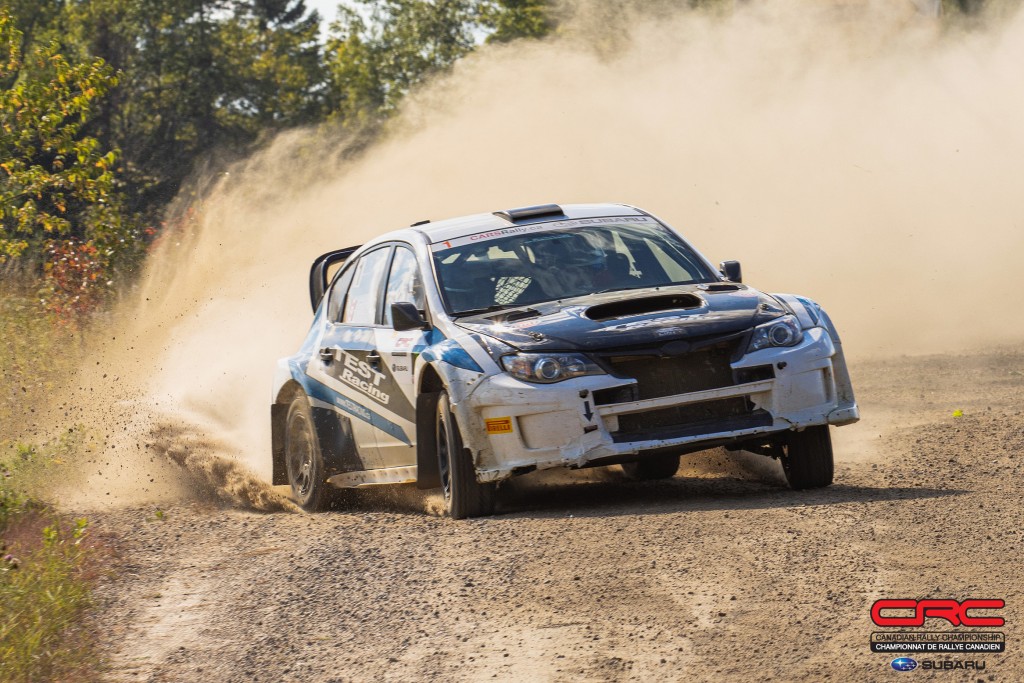 Championship points leaders Jerome Mailloux and Philippe Poirier had the title in their sights from the get-go, refusing to be drawn into making a costly mistake chasing the uncatchable Levac. Their Test Racing Subaru WRX STI suffered minor mechanical problems at several points throughout the event, including a power loss in the second loop of stages on Saturday.  Despite keeping the service crew busy, Mailloux's pace kept him solidly ahead of the rest of the pack, and finishing in second place has extended his lead in the championship.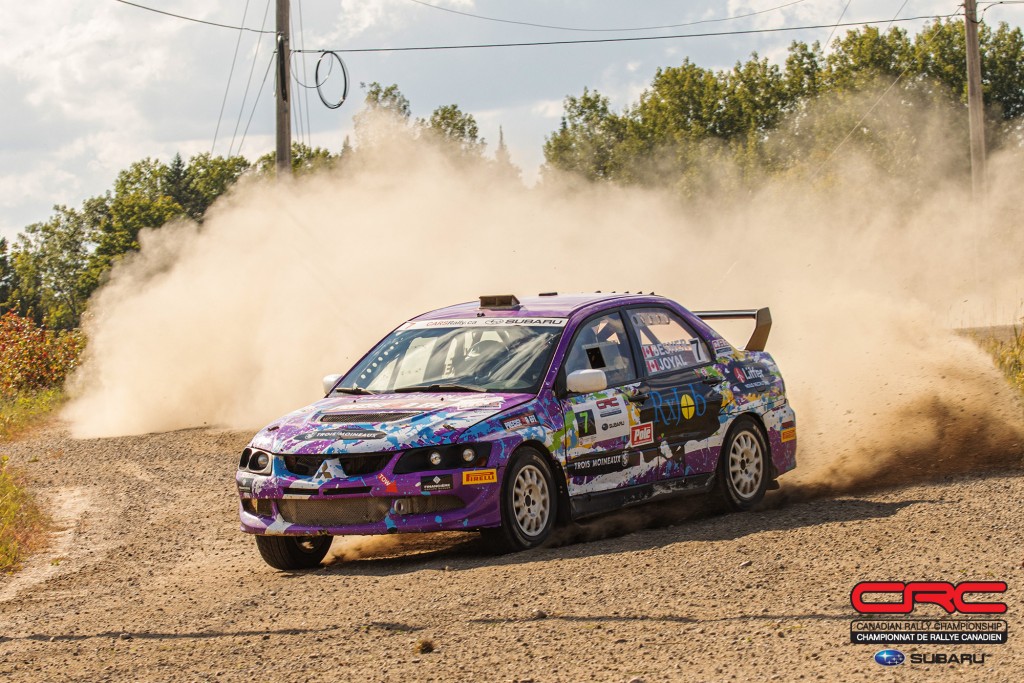 Looking for a second podium in a row, Alexandre Moreau and Ian Guité had been running consistently in third until a crash ended their rally. This promoted Jean-Sebastien Besner and co-driver Yvan Joyal onto the podium. Knowing better than most how difficult Rallye Défi can be, the veteran team adopted a conservative pace early on. A rear differential problem in their Mitsubishi Evo forced the team to swap in a stock road car unit on Friday night, making the car twitchy and prone to oversteer.  Despite this, Besner maintained a smooth and fast pace for another podium.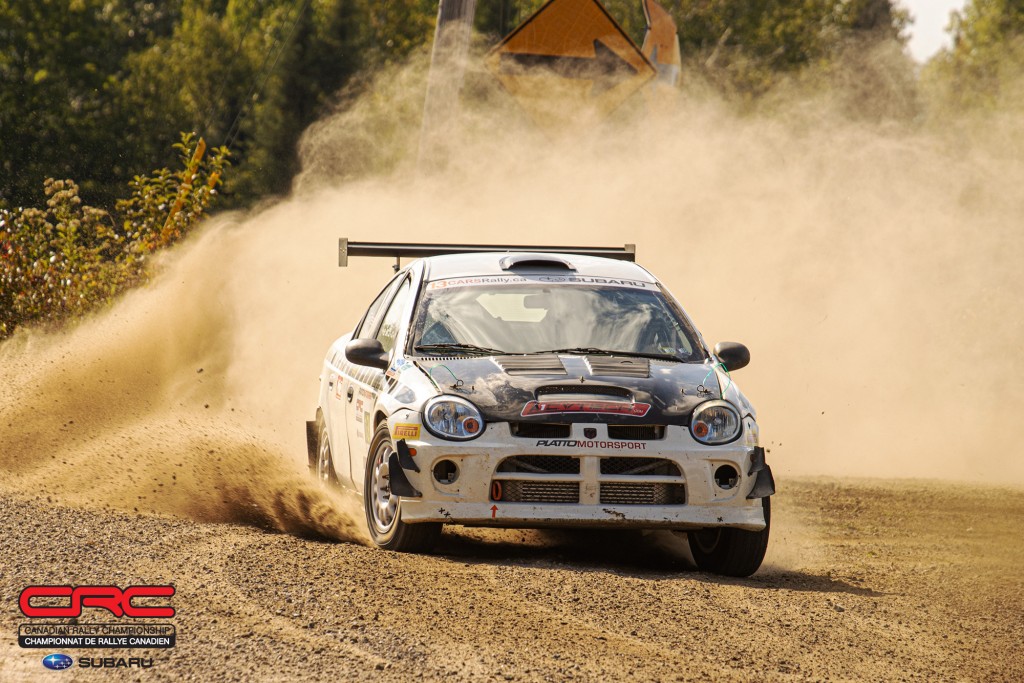 The two-wheel-drive battle was tight and exciting through the first day of the rally.  American Chris Greenhouse, paired with co-driver Ryan Scott, was determined to overcome setbacks at earlier events to win the class.  He and his freshly-rebuilt Dodge SRT4 faced steep competition from 2WD points leader Nick Wood, and 2021 Rallye Défi 2WD winner Francis Belley.  Belley, with co-driver Danny Mallette, traded the lead with Greenhouse through the first loop, while Wood was held back by minor gearbox issues combined with feeling unwell.  By the end of the first day, Wood and co-driver Jennifer Daly were back up to their usual pace, but Greenhouse had already built a lead of over forty seconds.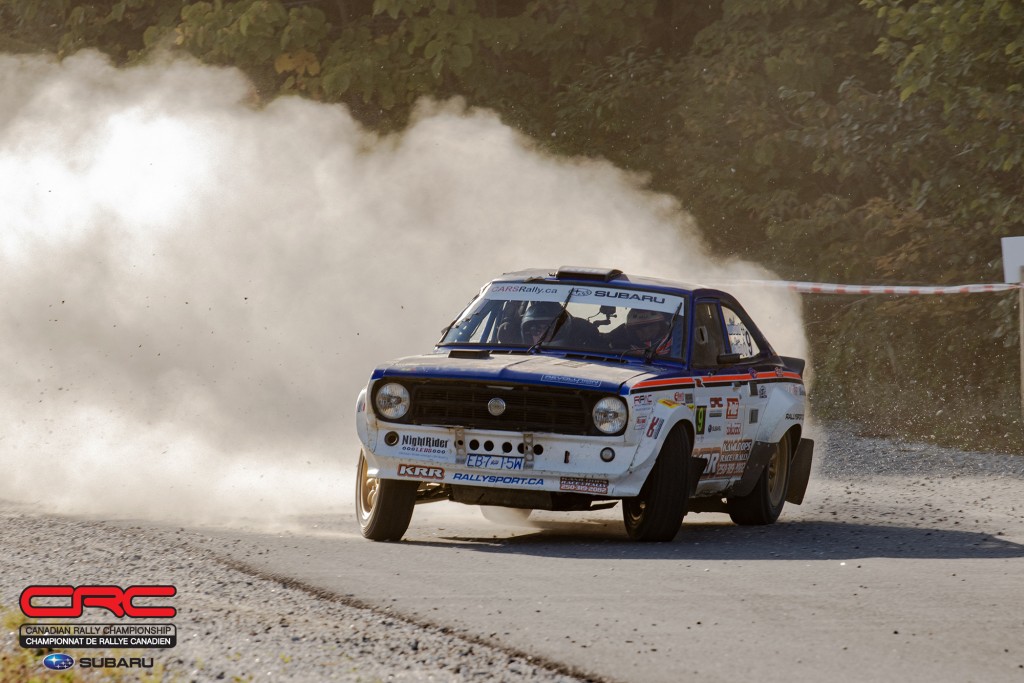 Rallye Défi has a well-earned reputation for ruining the best laid plans of drivers and co-drivers.  Starting the second day with the hopes of carving up Greenhouse's lead, Belley suffered a driveline failure that took him out of the rally, and Wood had a "disagreement with a tree" which forced the team back to service early, resulting in rally-restart penalties.  They would still go on to finish fourth in class, earning Wood valuable points towards his championship.  Greenhouse and Scott would be flanked on the 2WD podium by Kurtis Duddy and Matthieu Toupin in their Nissan Sentra, and Pascal Besse and Nicolas Tousignant in the classic Porsche 911.
In Production AWD class, Trevor Pougnet and Ryan Rouleau brought their Subaru home to the class win.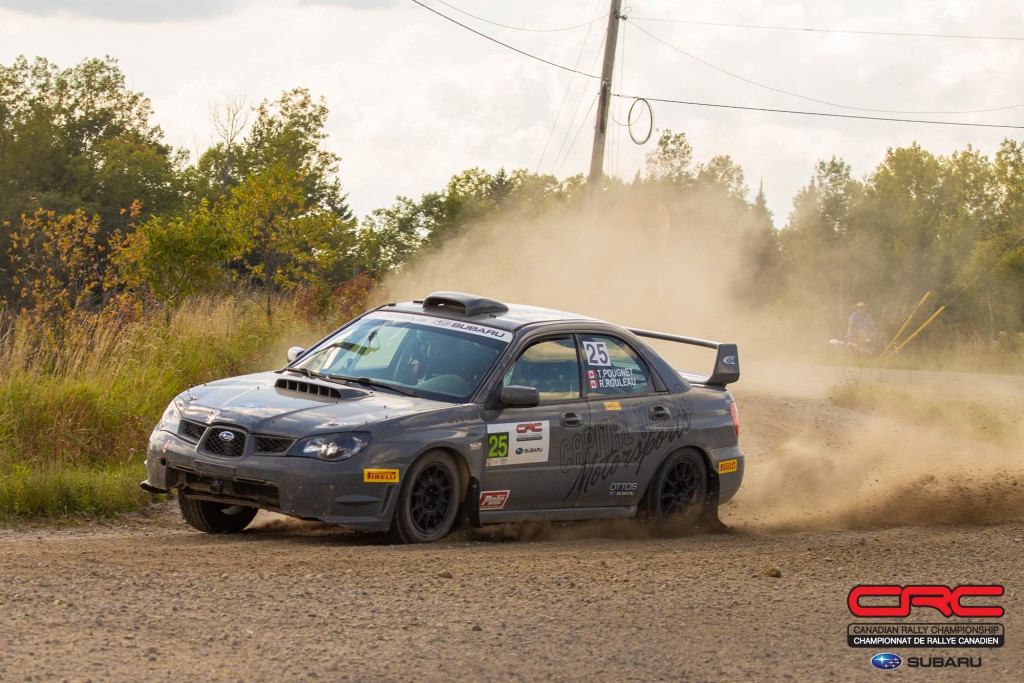 Now at the half-way point in the 2022 Canadian Rally Championship, Jerome Mailloux has a 24-point lead, with Olivier Martel and Joel Levac tied for second.  Despite his difficulties, Nick Wood leads the 2WD standings.  In three weeks, the teams will head west to Canada's home of country music, Merritt, BC, to challenge the mountain roads at the Pacific Forest Rally.