Labrie wins record fifth Rallye de Charlevoix

Tuesday, October 23rd, 2018
Words by Dean Campbell, photos by Marie-Lyse Tremblay / poleposition.ca
Maxime Labrie and Anik Barrette led a Subaru sweep at the Rallye de Charlevoix this weekend in difficult conditions that were a mix of rain and snow. Labrie earned his fifth Charlevoix victory, moving into the record books as the most successful driver in Charlevoix history.
Rallye de Charlevoix is held in the mountains surrounding the picturesque town of La Malbaie, Quebec, on the north shore of the St. Lawrence river. This edition marks the final year that Charlevoix will run as a regional-only event. The rally is under review for inclusion in the Canadian Rally Championship, and was observed by officials to evaluate whether the event is ready to join the full CRC schedule.
Labrie and Barrette were running just behind last year's winners, Jean-Sebastien Besner and Yvan Joyal through the opening stages of the event. The two teams have often traded times at national events, though on this occasion, Besner and Joyal held the advantage during the early portion of the event.
However, the leaders were knocked out of top spot when a flat tire led to damaged suspension. Though mechanical repairs were made and the pair continued, damage on the results sheets could not be overcome, Besner and Joyal finishing eighth overall.
Once in the lead, Labrie and Barrette built up a margin over their rivals before easing their pace in the final stages. The two eventually won with a margin of over eight minutes as other teams wrestled with the difficult conditions.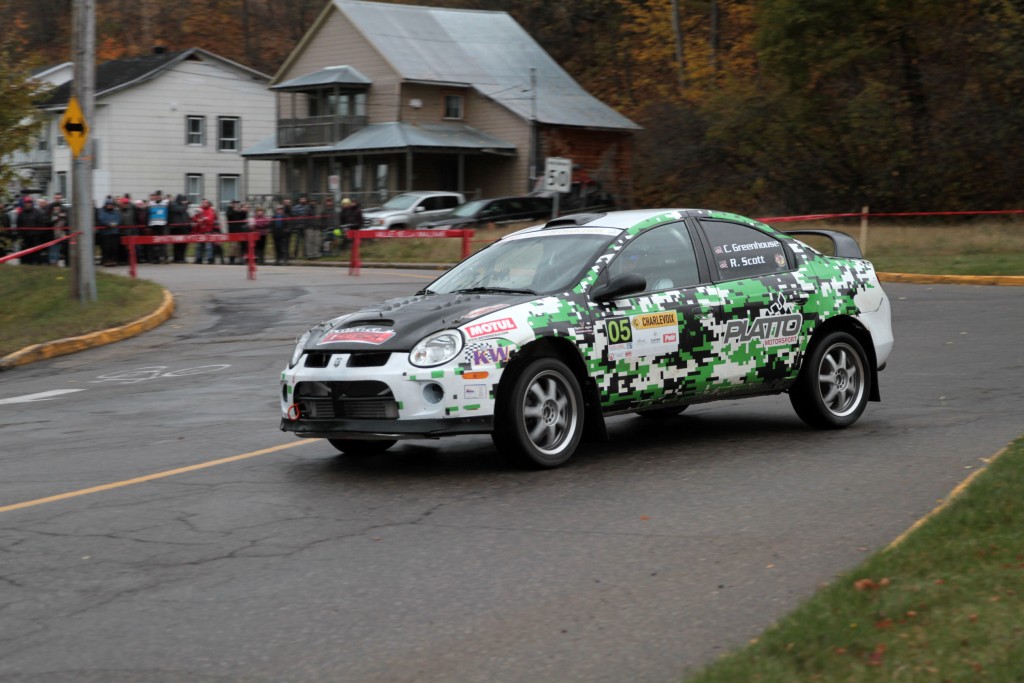 Running second place for much of the rally were Chris Greenhouse and Ryan Scott. Greenhouse has made a habit of contesting Charlevoix, and knows the roads well. However, he was caught out late in the event, dropping from second place down to seventh overall. That he finished in the lead in 2WD came as small comfort.
Sebastien Clark and Yanick Marin emerged as second overall by the end of the event, just 38 seconds ahead of third place.
Rookie Alexander Willink and veteran co-driver Bruce Leonard rounded out the all-Subaru podium in a fast, disciplined drive that marked the start of Willink's rally career.
Mathieu Leblanc and Eric Dubé claimed second in two-wheel drive, after taking a two-minute penalty that cost the pair the class victory. The team have put in impressive drives this season, regularly finishing on the national 2WD podium. Philippe Benoit and Maxime Gagnon finished third in class.
Rallye de Charlevoix was headquartered at the Fairmont Manoir Richelieu, overlooking the majestic St. Lawrence river, and marked the second-last round in the Eastern Canadian Rally Championship. The final round of the championship is the next round of the Canadian Rally Championship, the Lincoln Electric Rally of the Tall Pines, in Bancroft, Ontario.