Karel Carré and Samuel Joyal claim first career Rallye Defi victory

Saturday, September 7th, 2019
Words by Dean Campbell, Photos by Jason Nugent.
Karel Carré and Samuel Joyal moved into a winning position at Rallye Défi halfway through the second day of racing, giving the team a rejuvenated shot at the 2019 championship chase, and getting his first career victory at Rallye Défi.
"We are so happy to have this result here," said Carré at the podium. "It was not an easy rally for us, with flat tires and suspension problems, but to win after so many attempts here is very special.
"When we get home, we will look at the rules and figure out what we need to do to go for the championship."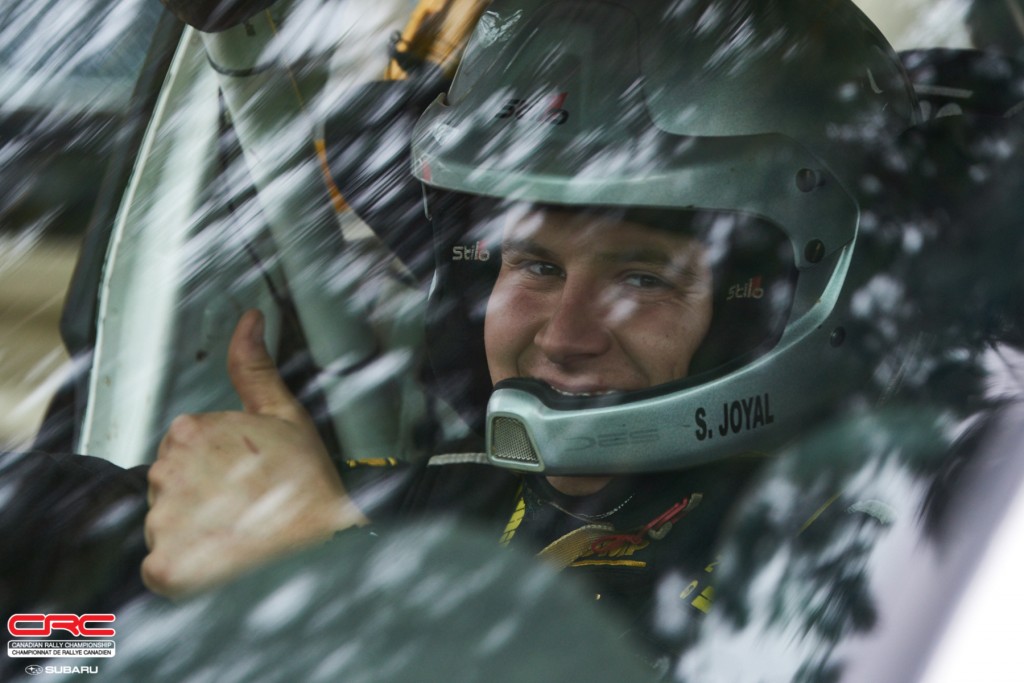 Carré had been running in second place for most of the rally but found himself atop the leaderboard after Joel Levac and Stephanie Lewis were forced to retire from the event with engine problems. It was a bitter pill for Levac and Lewis who have enjoyed a strong level of reliability through their careers.
Maxime Labrie and Anik Barrette moved into second place, working to hold off rivals Steeve Hobbs and Philippe Poirier. Labrie and Barrette had trouble earlier in the season with the set up of the former Subaru Rally Team Canada car, but this event proved they are getting closer to an ideal formula.
"We had the bent wheels yesterday, and a small transmission leak, but the car was really good, and especially in the last stages was really fun to drive," said Labrie. "We're happy to have this result."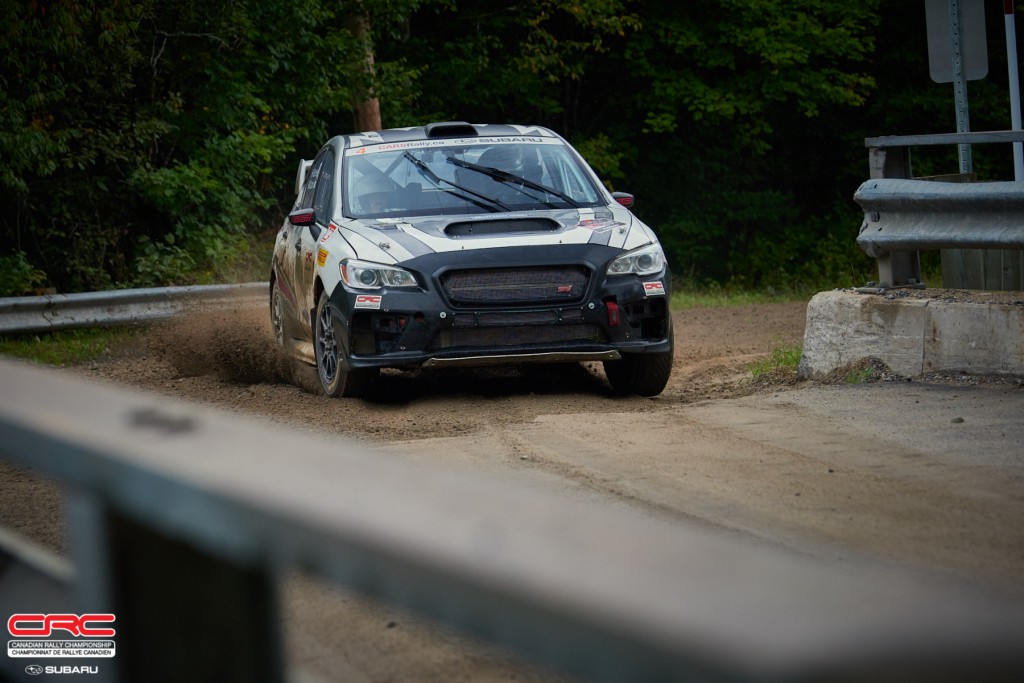 Hobbs and Poirier finished third, a decade after Hobbs first finished on the Défi podium.
"Défi is a difficult rally, and I am very proud to have finished on the podium this weekend," said Hobbs. "We had a few problems through the rally but worked through each issue to get here."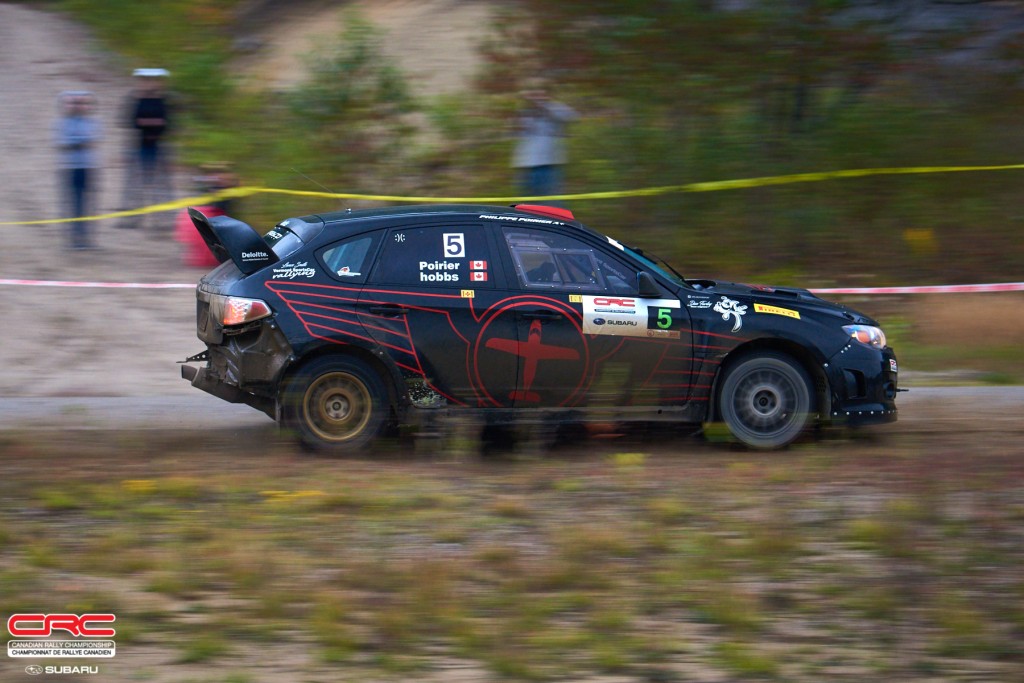 Dave Wallingford and Leanne Junnila finished fourth overall, matching their best result of their US season, and marking their return to Canadian rallying with a strong performance. David Bérubé and Marilou Leblanc worked up to a well-earned fifth place finish.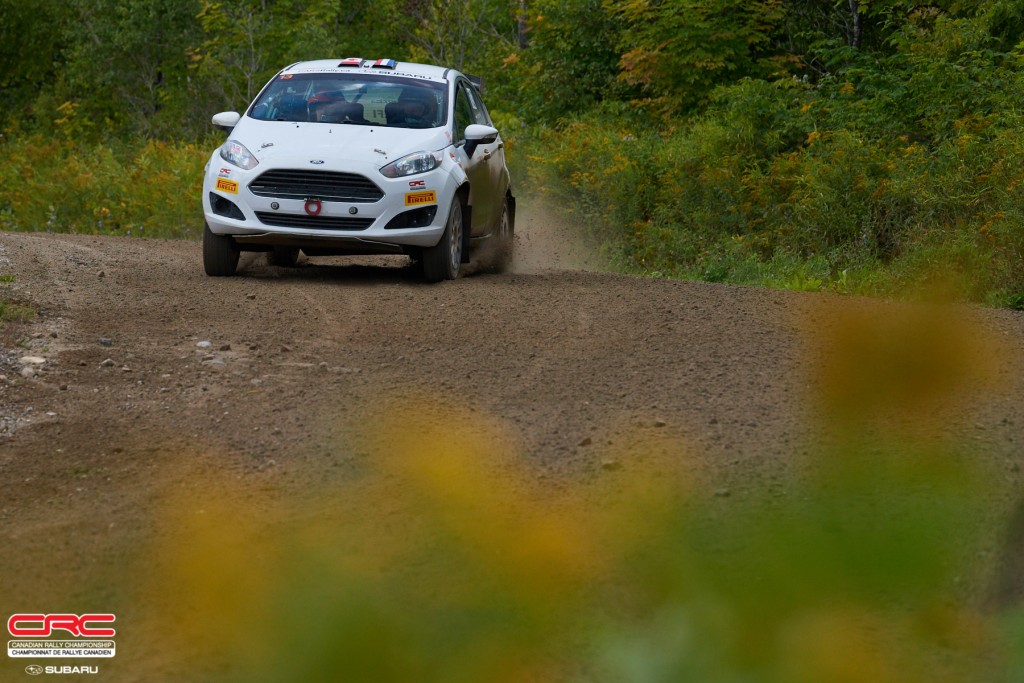 Two wheel-drive saw a very tight battle to the finish. Wim van der Poel and Bryan Lord woke today to find out the two minute penalty they thought had been removed last evening was reinstated, knocking the pair out of the class lead. Van der Poel was fired up by the news and vowed to make up the two minutes to prove they could. However, this was no easy task. Mathieu Leblanc and Eric Dubé led the class for most of the day, holding off the western team's charge.
Heading into the final four stages, the teams were split by 8.7 seconds.
"We were able to take some more time on the loop, and then starting the last stage, the coolant and oil light came on the dash," said van der Poel, who had been struggling with why the car had seemed down on power all event. "I just decided we were going to go for it no matter what. It held on long enough and we made it to the finish."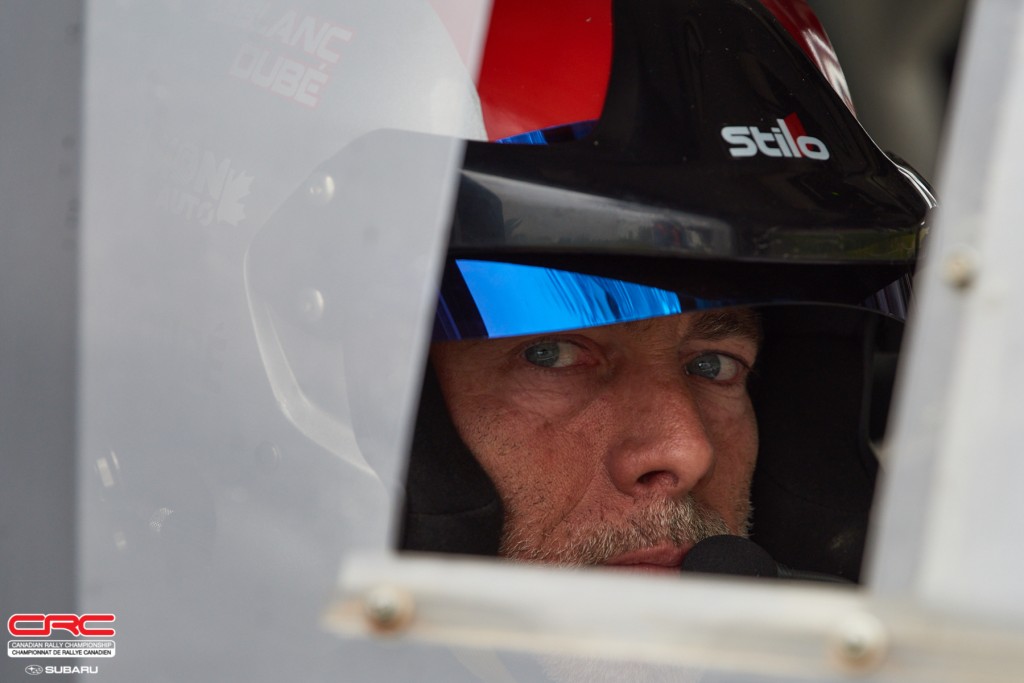 Van der Poel and Lord finished 6.6 seconds ahead of Leblanc and Dubé after two days of racing. Both teams were thrilled at the battle they shared, and enjoyed the camaraderie of the competition.
Pat and Dan Cyr rounded out the two wheel-drive podium, finishing 12th overall.
The Canadian Rally Championship continues September 26-28 with the Pacific Forest Rally, in Merritt, British Columbia.